2023 Garfield County, Washington,
Funeral Notices and Obituaries
Karen Jeannette (Meyers) Arena
Karen Jeannette (Meyers) Arena, 73, died Saturday, Aug. 12, 2023, after a long battle with Alzheimer's disease. Karen was a beloved wife, devoted mother and gentle grandmother. Her beauty and kindness touched many, even in her final years, as her health declined.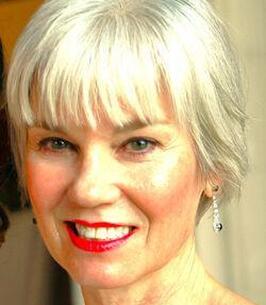 Karen is survived by her husband of 51 years, Dr. Charles Arena, of Berkeley Springs, W.Va.; her son, Robert (Lesley) Arena, of Wichita Falls, Texas; her daughter, Natalie (Jesse, deceased) Skidmore, of Washington, D.C.; her grandchildren, Sophia and John Skidmore, and Archer and Madeline Arena; and her brothers, John (Patricia) Meyers, of Lacey, Wash; Gary (Linda) Meyers, of Hagerstown, Md.; and Thomas (Cecelia) Meyers, of Pomeroy. Her brother, Raymond Meyers, of Spokane, predeceased Karen.
The daughter of John "Jack" and Sybil Meyers, Karen grew up in Pomeroy, and graduated from Pomeroy High School in 1968. Karen attended Washington State University for two years, after which she became a flight attendant for Trans World Airlines (TWA). Karen married Dr. Charles Arena in 1972 and moved to the Washington, D.C. area, where Charles was stationed with the U.S. Army during the Vietnam War.
After Charles was discharged from the Army, the couple eventually relocated to Washington state, where their son, Robert, was born. They later settled in California's Central Valley, where Karen gave birth to their daughter, Natalie.
The family returned to military life, with Charles joining the U.S. Navy in 1985. Karen and Charles moved 14 times before retiring to Las Vegas, in 2010. Karen and her husband later moved to Berkeley Springs, W.Va., in 2020.
Over the decades, Karen worked in retail sales for Mervyns Department Store in multiple locations and the Navy or Marine Corps Exchange system. Working in the retail fashion industry suited Karen, as her beauty and fashion sense were striking. However, her gentleness, common sense and strong moral compass guided by her Christian faith were qualities those closest to her cherished and respected most about her.
Her most treasured roles were as wife and mother. Even as her health declined, she showed love and gentleness to her family and enjoyed visits with her grandchildren.
In addition to raising a beautiful family, Karen enjoyed interior design and art. Later in life, she decorated her house with much of her own artwork after taking an interest in painting. A life-long cat lover, Karen made sure the family had many fond memories of enjoying their feline companions.
There will be a vigil and rosary recited at 7 p.m. Thursday, Sept. 7, and a funeral Mass at 10 a.m. Friday, Sept. 8, both at Holy Rosary Catholic Church, 634 High St., Pomeroy. A graveside service will follow at the Catholic Cemetery in Pomeroy.
In lieu of flowers, the family requests donations in Karen's name be made to the Alzheimer's Association in her name.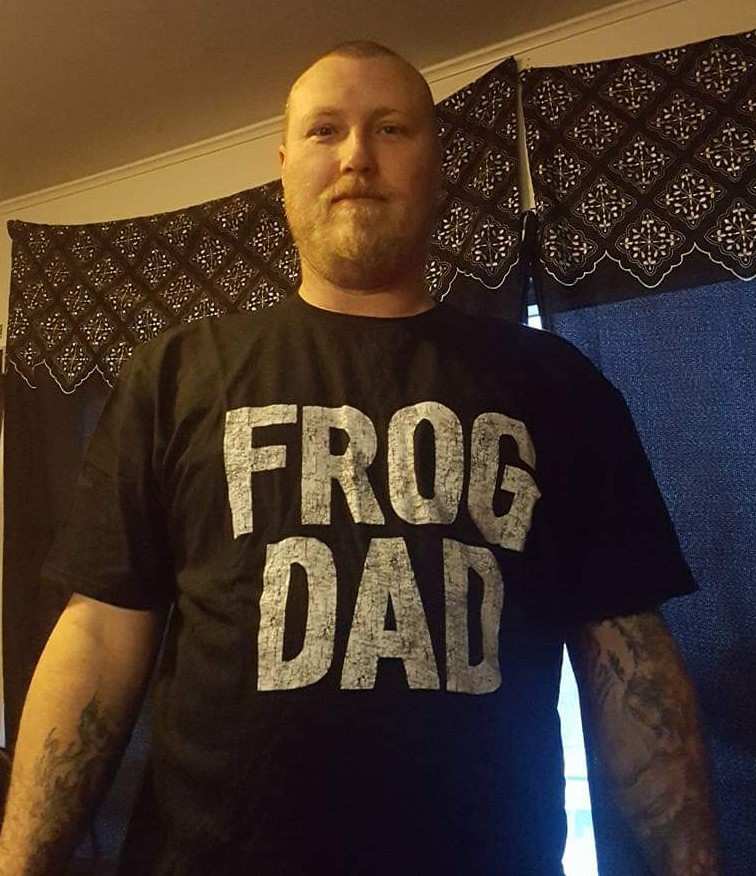 Jeremiah John Hessling
Jeremiah John Hessling, 46, of Pomeroy, died Wednesday, July 19, 2023, in Clarkston.
Mr. Hessling was killed in a collision with a vehicle west of Clarkston on Wednesday morning, according to the Washington State Patrol.
Jeramiah Hessling left behind his son, Johnny Hessling; stepson, Marcus Parks; mother, Linda Hessling; and sister, Erin Hessling.
Merchant Funeral Home of Clarkston is in charge of arrangements.
Jeanette (Wolf) Fischer
Jeanette (Wolf) Fischer, 88, of Pomeroy, died Monday, July 10, 2023, at Bishop Place Senior Living in Pullman. Jeanette was preceded in death by her parents Chris and Alice Wolf, brothers Jim Wolf, Joe Wolf, Wilbur Wolf, Sam Wolf, Bob Wolf and Phil Wolf and sisters Helen Wolf, Mildred Baden and Jeanne Price.
Mountain View Funeral Home of Lewiston is in charge of arrangements.
Lydia Jo Todd
Lydia Jo Todd, 91, of Pomeroy, died Monday, July 3, 2023, at her home. Richardson-Brown Funeral Home of Pomeroy is in charge of arrangements.
Virginia (Oldenburg) Morgan
Virginia Morgan was born September 10, 1936, in Pomeroy, to Albert and Velma Oldenburg and left this earth on June 21, 2023.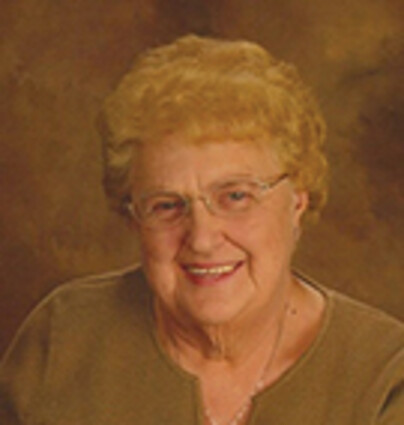 Virginia spent her youth growing up on the family farm and attended schools in Pomeroy where she met her future husband Harold 'Eugene' Morgan, Jr. They were married in 1954 in Pomeroy and began their family shortly after. In 1968, they moved to Tekoa and settled there for the remainder of their lives.
Virginia worked outside the home at various times but primarily, she was a homemaker. When they lived on the farm, she was the cook for large harvest crews. Virginia was well known for her pies and specialties like cookies and cinnamon rolls. She was always furnishing treats for class activities for her kids and could be counted on for a last-minute request for a cake or cookies for various functions at school or church. She was an excellent seamstress and made many of the family's clothes. She was a longtime member of the Plummer Assembly of God Church.
Virginia was preceded in death by her husband of 68 years, her parents, a brother Kenneth Oldenburg, and an infant son, Kevin.
She leaves behind four children, LaDonna Sienknecht of Tekoa, Marcus (Jeanne) Morgan of Nine Mile Falls, Michael (Robin) Morgan of Chewelah, and Coni (Neil) Downey of Wenatchee, nine grandchildren and 12 great grandchildren.
A graveside service will be held at the Pomeroy City Cemetery on Saturday, July 8 at 11 am. Kramer Funeral Home of Tekoa is caring for the family.
James E. "Jim" Wolf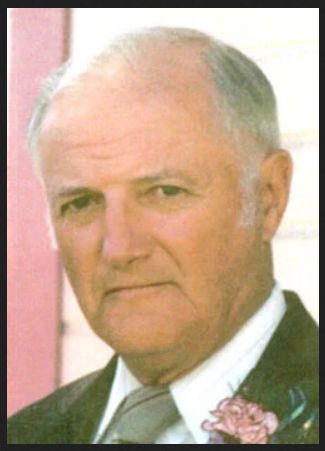 James E. "Jim" Wolf, age 90, passed away on Saturday, June 10, 2023. He was born Jan. 19, 1933, in Pomeroy, to Chris Wolf and Mary Alice King Wolf. He attended school and graduated from Pomeroy High School. He attended Gonzaga University before returning home to farm.
Jim married Joanne Luvaas and they had four children. Jim lived and farmed in Pomeroy until retiring in Clarkston.
Following his marriage to Joanne, Jim enlisted in the U.S. Army and served as a cook even though he would have chosen another role. Being asked to serve biscuits and gravy (made with water), he asked permission to use his mother's recipe to make gravy the way she did — with milk. Everyone loved them and there were never any leftovers. This led to a "promotion" to chief cook for the officers.
He was a member of Holy Rosary Parish and the Knights of Columbus, in Pomeroy.
Jim is survived by his daughters Jeanne (Gary) Norland and Kate (Doug) Oakland, both of Clarkston; sister Jeannette Fischer; sister-in-law Carol Wolf; grandsons James Baker, Andy Roof, DJ Norland, Jackson Oakland; granddaughters Jenny Roof, Joylene Norland Hughes and Amanda Maynes; and 11 great-grandchildren.
Jim was preceded in death by his father and mother, Chris and Alice Wolf; a son Jimmy Wolf and daughter Coni Wolf; sisters Helen Wolf, Mildred Baden and Jeanne Price, and brothers Joe Wolf, Wilbur Wolf, Sam Wolf, Bob Wolf and Phil Wolf.
A graveside service will be held at 10:30 a.m. Saturday, June 24, at Holy Rosary Cemetery in Pomeroy.
Donald Lounsberry
Donal*d Lounsberry, 67 of Pomeroy, died Tuesday, June 6, 2023, at Tri-State Memorial Hospital in Clarkston. Merchant Funeral Home is in charge of arrangements.
Eloise Myrn (Dye) Bartlow
Eloise Bartlow went to be with Jesus on Thursday, May 4, 2023. She was 97 years and died of the infirmities of age in the long-term care wing of Garfield County Memorial Hospital.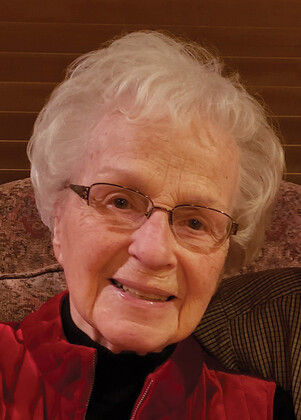 Eloise was born on December 14, 1925, to Emory Daniel Dye and Leta Ruby (Fitzgerald) Dye in Pomeroy. She attended Wilson Country School and then Pomeroy Junior and Senior High Schools graduating in 1944. She attended Whitworth College for one semester. Eloise graduated from beauty school in Walla Walla, and when WWII was over, she married her high school sweetheart, Ells Bartlow.
The couple returned to Pomeroy, where Ells became the owner-manager of his father's farm implement business, and Eloise worked as a beautician in local shops. Ells and Eloise raised five children in Pomeroy; Janie (Mike) Field, Jerry (Donna) Bartlow, Scott (Debbie) Bartlow, Jon (Shelley) Bartlow, and Jeff (Lori) Bartlow.
Eloise was an active member of the Pomeroy Church of the Nazarene where she taught Sunday school and was involved in the mission arm of the church. She led Boy Scouts and Camp Fire Girls groups, and was very active with the Senior Center.
She was preceded in death by her husband, Ells; her daughter-in-law, Donna Bartlow; her son, Scott Bartlow; and a still-born daughter, Jody Lynn Bartlow.
Eloise is survived by 19 grandchildren and 16 great-grandchildren.
A celebration of Christ in her life will be held on Friday, June 9, at 1 o'clock, at the Pomeroy Nazarene Church.
Margaret Ann (Thomas) Becker
Margaret Ann Becker, 91 years old, passed away May 3, 2023. She was born Sept. 27, 1931, to Leona Livermore and Walter Thomas.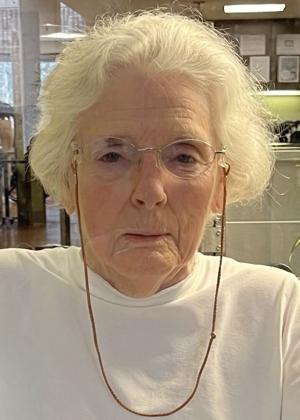 Margaret and her older brother, Jack, were raised by their mother, Leona, in Bellingham, Washington. Margaret graduated from Bellingham High School and attended Western Washington State College for two years. She married Harold Jean Partlow and they had four children, Leann, Linda, Matthew and Brian.
After their divorce, she was married to John Becker for 20 years, until his passing in 1998. Margaret worked as a switchboard operator, a secretary data entry clerk and as a homemaker. Margaret was an active member of the St. Peter's Episcopal Church in Pomeroy. She was a member of P.E.O. and enjoyed gardening, traveling, exercise, and playing bridge.
Margaret was a lifelong Washingtonian resident. She lived in Bellingham, Anacortes, Pomeroy and Seattle. She will be laid to rest in Pomeroy.
Margaret is survived by her children, eight grandchildren and nine great-grandchildren. She was preceded in death by her husband, John Becker, and her eldest son, Matthew Thomas Partlow.
A graveside service is planned for 11 a.m. Saturday, July 29, at the Pomeroy cemetery with a reception at the St. Peter's Episcopal Church.
Barbara "Barbie" LaRae (Gingerich) Anderson
"Barbara "Barbie" LaRae Anderson passed away peacefully, surrounded by her closest loved ones on May 2 at the age of 71 after a diagnosis of pulmonary hypertension related to her underlying scleroderma.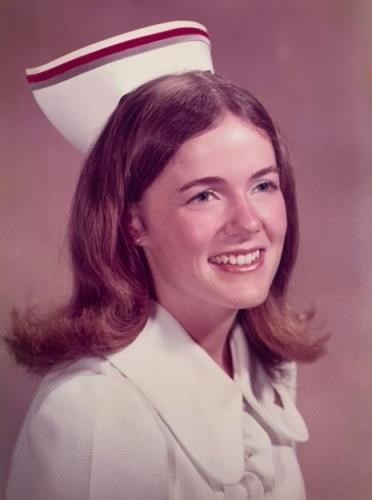 She was born in Pomeroy on April 19, 1952, to Wilbur and Barbara Gingerich. The oldest of six children raised on the family farm, she became the patient, hardworking, practical caretaker that defined her selfless nature her entire life. In her younger years, Barbie excelled in academics, participated in 4-H, and became Pomeroy's 1970 Junior Miss. She graduated from Pomeroy High School in 1970 and from WSU in 1974 with a Bachelor of Science in Nursing.
She and her sister began their nursing careers working together at Sacred Heart Medical Center. While in Spokane she met Larry Anderson of Moses Lake. They married in 1975 followed by a weekend honeymoon in Seattle which included a Seattle SuperSonics basketball game. Barbie and Larry settled in Spokane to raise their two daughters, Shannon and Hayley. Barbie returned to work at Spokane Weight Loss Clinic when her girls were young and later traveled the Palouse country roads every day to serve as Director of Nursing at Fairfield Good Samaritan Center. She finished her career of caring for patients as an instructor for nurses' aides with the Healthcare Training Center in Spokane.
Larry and Barbie loved traveling and exploring the western United States on annual spring and fall excursions to new places, often enjoyed with friends, and countless trips to San Diego to spend time with their daughter's family.
Barbie was preceded in death by her parents. She is survived by her devoted husband, Larry; her daughter, Shannon (Tyson) of San Diego, their children Dane, Ryder, and Rowen, and daughter Hayley (Leo) of Spokane, and their children Mia, Khloe, and Jase. She is also survived by her five younger siblings, Brad, Kayleen, Ken, Bart, and Brent; and their spouses and many nieces and nephews.
A Celebration of Life Open House will be held at the home of her daughter on Sunday, May 21, 2023, 2-5 pm.
Munir Abdel-Massih Daud
Munir Abdel-Massih Daud, 80, joined his ancestors and wife on April 30, 2023, due to medical complications while driving, south of Uniontown. Munir spent his last day doing some of his favorite things, including going to the office on a Sunday, as he did often, and going for a drive.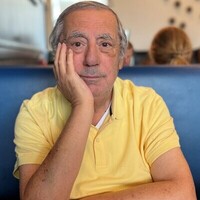 Munir was born in Aleppo, Syria on January 1, 1943, to Abdel-Massih Daud (father) and Shumoon Abdelnour (mother). He had a wonderful childhood being raised in Syria and surrounded by his siblings, Said (brother), Munira (sister), Madlaine (sister) and several relatives.
Munir was a talented musician during his young adult years in Aleppo, Syria—he sang in multiple languages and played several instruments, including the guitar and drums. His mother did not want music to be his career path and encouraged him to go to the United States to further his education after he graduated from Aleppo College in 1962.
Munir arrived in the United States and first studied at Whitworth College in Spokane, then transferred to Washington State University, where he earned a Bachelor of Science in civil engineering (1967) and a Bachelor of Science in architecture (1972). He also played and helped to organize the WSU Men's Club Soccer program.
While at WSU he met his wife, Janet (Bye) Daud, of Pomeroy. Munir and Janet were married in Pomeroy in 1968. They celebrated their 50th wedding anniversary just before Janet passed away in October of 2018.
Munir started his career working with the City of Pullman as a project engineer from 1968-1973. In 1973, Munir and his family moved to western Washington (Seattle and Olympia) and he worked for a consulting engineering firm for two years.
In 1975, Munir moved his family back to Pullman and he founded Munir Daud & Associates (MD+A), an engineering, architecture, and surveying firm. He started MD+A in his garage in 1975 and he continued to work until his last day here. Munir kept his business small, so that it would remain a hometown business and their projects were all in Pullman or the neighboring smaller towns.
Most of all, Munir was a loving husband, father and "jido" (grandfather) to his four children and two grandchildren. He also leaves behind his nieces and nephews, both locally and all around the world. Munir was preceded in death by his parents, his wife, and his three siblings. Munir is survived by his son John (Stephanie), his daughters Laila, Nadia, Ranna, and his two grandchildren Iris and Jonah.
Munir will be missed by all who knew him or worked with him.
A memorial service for Munir to celebrate his life is planned for Saturday, May 13th, 2023, from 2-4pm at the SEL Event Center, 1825 Schweitzer Drive, Pullman, WA 99163.
Katherine June (Clark) Nanson
Kay, 93, beloved wife, mother, grandmother, sister and friend passed away April 22, 2023. Born June 26, 1929 to Ray E. Clark and Amy Bouse Clark, Kay grew up in Paul, Idaho and attended Idaho State College where, in 1950, she met and married Don Nanson. Their first two summers together they lived in a tent in Yellowstone and Glacier Parks while Don worked for the park service.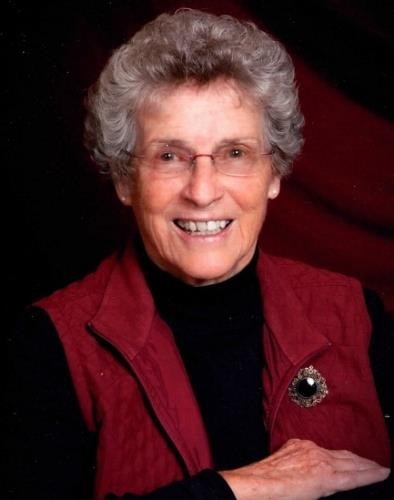 Kay and Don raised three daughters: Laurie, Mary, and Chris while they moved with Don's job with the Soil Conservation Service to Colville, Pomeroy, Selah, Veradale, Okanogan, Yakima, Lacey, and Nine Mile Falls. Meanwhile, Kay worked as a substitute teacher, then for the Washington State Department of Apprenticeships, Department of Fisheries, and Gonzaga Law School in Placement and Recruiting.
Kay and Don were always active with the United Methodist Church in each town they moved to. Eventually they settled in Nine Mile Falls and Kay continued to be involved in United Methodist Women groups, supporting Eastern Star, Twinlow Camp, Walk to Emmaus, Family Promise, and the Tum Tum Senior Center and Food Bank.
Kay loved word games, papercrafts, and playing cards, especially Bridge and Quiddler. Kay was legendary in the kitchen and renowned for her peanut brittle, slumgullion, and many other baked goods. Kay had a servant's heart - providing care for her late husband Don, taking in students and families, and caring for friends and neighbors.
Kay was preceded in death by her husband Don, infant daughter, Linda, parents, brothers Charles and Lawrence, and brother-in-law Don MacGillivray.
Kay is survived by daughters, Laurie (Steve) Whitford of Spokane, Mary (Greg) Hamilton of Okanogan, and Chris Hall of Yakima. Kay's grandchildren include Sarah (Ben) Ackers of Seattle, Matt (Jenna) Whitford, Superior WI, Conor (Crystal) Hamilton of Okanogan, Jake (Linda) Cook of Yakima, and Lucas Cook of Sumner. Kay also leaves great grandchildren Katie & Kyle Ackers, Braelyn & Hope Whitford, Harper & Asher Hamilton. She is also survived by sisters-in-laws Renee Clark, Margie Clark and Dee Anne MacGillivray.
A Memorial Service to be held at 2pm Sunday, May 28th at Audubon Park United Methodist Church, 3908 N Driscoll Blvd, Spokane, Revs. Geoff Helton and Glenn Kennedy officiating. Memorial contributions may be made to the charity of your choice.
Thiron Phillip "Phil" Crawford
Thiron Phillip "Phil" Crawford passed away Friday April 21, 2023.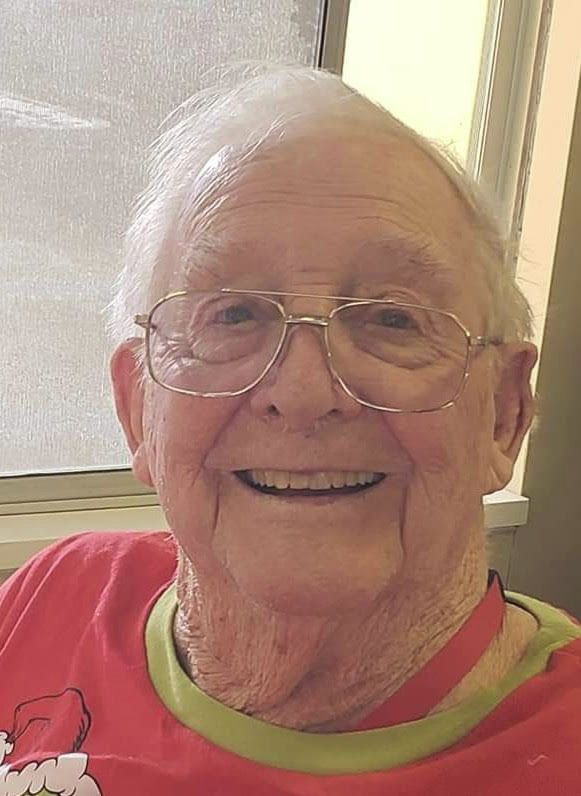 A lifelong resident of Garfield county Phil was born July 20, 1930 to Thiron R. and Hazel B. Crawford.
Phil was raised on the family farm where he and his siblings would, at times, try their parents patience. Phil and his brother Lloyd one cold morning decided that it would be a good idea to heat up the outhouse toilet seat. Fortunately they got the fire out before it did any damage. Also one time when his parents went into town they were told not to saddle up the horses. They did follow their dad's request and saddled up a cow instead.
Phil attended a one-room schoolhouse before he attended Pomeroy High School. Phil had a 4-year boxing career, one year as captain, with Hazel Tefft being his biggest cheerleader. Phil graduated in 1948 and was the last living member of his class.
Phil and Hazel married on May 1, 1949.
Phil worked as a farmhand for Aubrey Slaybaugh and then at Al Obenland's appliance store. He then went to work for his best friend Kenny Price at the Price Hereford Ranch. In 1956 he began his 39 year career at the Pomeroy Grange supply first as a bookkeeper and then as manager until he retired in 1994. He then worked part-time for Gary Houser until 2010.
Phil and Hazel traveled many places during their 72 years of marriage. They went on an Alaskan cruise, a Caribbean cruise, went to Hawaii, Nashville, several cities in the United States and their ultimate trip was to the east coast to Pennsylvania, Washington DC and the New England states. Phil had a lifelong dream of owning a cabin in the mountains. He purchased a cabin at Stenz Spring which was the gathering spot for many family reunions. Even after he sold the cabin to Simon Crawford the family continued to hold a yearly reunion.
Phil was active in the community serving on the city council and as a volunteer firefighter. Phil was a member of the Pomeroy United Methodist Church, Pleasant Grove Grange, Harmony Lodge #16 and Faith Rebecca Lodge #16.
Phil is survived by his daughters Phyllis Sweeney, Kathleen Dung and Nancy Crawford. Grandchildren Jim Sweeney (Teresa), Aaron Sweeney (Ildi), Jeremiah Dung (Devan Warr), Adam Mauhar, Katelynn Mauhar (Matt Liasjo). Great-grandchildren Devin Sweeney, Ali Schwanke, Lillian Dung and Maverick Liasjo. Siblings Eleanor Bingman, John Crawford and Ed (Jackie) Crawford. Numerous nieces nephews and many friends.
Phil was preceded in death by his loving wife Hazel, his parents and siblings Evelyn Morris, Lloyd Crawford and Jim Crawford.
A Celebration of Life will be held July 8th. Interment will be at the Pomeroy City cemetery at 1:15 p.m. followed by a service at 2:00 p.m. at the Pomeroy United Methodist Church.
Memorials may be sent to the Pomeroy United Methodist Church, Cancer fund or the Heart fund.
Joann (Ogden) Martin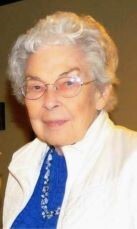 Joann Martin passed away April 5, 2023, at the age of 97. She was born March 23, 1926, in Pomeroy Washington to James and Mary Fellows Ogden. She was the oldest of four children.
She grew up on the Tucannon and those times were some of her fondest memories. She attended schools on the Tucannon, in Colfax, and graduated from Dayton High School in 1944 then went to beauty school in Walla Walla and worked as an elevator operator in the Dacres Hotel in Walla Walla while she was in beauty school. She married Gerald Martin on March 2, 1946. They lived in Tri-Cities, Rapid City, SD, Baker, MT and then moved back to Dayton where they operated the Cardens Café in Dayton before moving back to Kennewick and then Pasco. She moved to Walla Walla, where she worked at Helpline, a job she much enjoyed. Joann married a childhood friend Ray Berringer after Gerald's passing.
She loved fishing, making pies, and painting. Her paintings are keepsakes cherished by all her family members. Joann loved spending time with her family. She read the Bible and loved to share the word of God with others. The Bible verses she posted daily on her Facebook were an inspiration to many.
Joann is survived by her son Doug Martin of Walla Walla, daughter Mary Atteberry (Jim) of Dayton, a sister Gloria Vaske of Bellevue; 7 grandchildren and 14 great-grandchildren, and numerous nieces and nephews. She was preceded in death by her parents, her husbands Gerald and Ray, her daughter Renetta Farley, sister Muriel Ogden, and brother Gary Ogden.
The service will be held on Tuesday April 11 at 10 am at the United Brethren Church in Dayton. A graveside service will follow at the Dayton Cemetery. Donations can be made to the United Brethren Church in Dayton, WA, St Jude's Children's Hospital, or a charity of the donor's choice. Corbeill Funeral Home is in charge of arrangements.
Richard "Dick" Martin
Richard "Dick" Ray Martin died Sunday, April 2, 2023, at the age of 75. Dick was born in Dayton on Jan. 17, 1948, to Donald G. Martin and Letha J. Wolfe. He was raised in Pomeroy along with his sisters, Linda and Jeani. Dick attended Pomeroy High School and participated in both track and football. Dick joined the Boy Scouts of America (BSA) earning the rank of Eagle Scout and Order of the Arrow.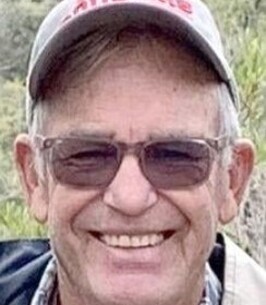 After graduating with the PHS Class of 1966, Dick attended Yakima Valley Community College, then Eastern Washington State College, graduating in 1969.
Dick returned to Pomeroy and joined the family grocery business, buying out his Uncle Norm's share and operating Martin's Super Duper (later Martin's Thrift) together with his parents. The store was his passion and he made countless friendships with customers and sales representatives. After selling the store in 1980, Dick worked in a painting business with his Uncle Norm. He became a rural mail carrier with U.S. Postal Service, serving more than 30 years.
Dick married Barbara Harris on June 21, 1969, and they raised two daughters, Tina and Brenda. Both parents were proud and devoted to their girls and spent many years traveling to their extracurricular events. Dick and Barbara divorced in 1994.
Dick later married Shaun McKeirnan and became a wonderful dad to her son, Bryce. He was a BSA leader from 1975-1980. He was a Little League Baseball and Softball coach, an active member/leader in the local parent-teacher organization and Pirate Booster Club for many years; a lifelong member of the Pomeroy Spinners (formerly the Jaycees), president of the Pomeroy Shrine Club, and captain of the Pomeroy Fire Department (where he volunteered for 30-plus years). He received the Pomeroy Chamber of Commerce Lifetime Achievement Award in 2013. Dick recently volunteered to paint the newly-renovated gazebo in the city park. He lived a life dedicated to community service.
Dick loved the outdoors, enjoying the Blue Mountains at the family cabin, hunting for mushrooms and huckleberries and snowmobiling. In more recent years, camping and enjoying a frosty beverage with friends would always bring a smile to his face.
Surviving members of his family are his wife Shaun McKeirnan Martin; children Tina Graham, Brenda (John) Ives, and Bryce (Kimberly) McKeirnan; and sisters Linda Sharp and Jeani (Jim) Parker. He was a proud grandfather to Jessica (soon-to-be grandson, Andre Nguyen) and Braydon Ives; and Reid, Reese, Rylie and Roslyn McKeirnan. Dick is also survived by many cousins, nieces, and nephews.
A memorial service will be held from 1-4 p.m., Sat., April 15, at the Pomeroy Spinners Hall, 699 Columbia Street. Please wear your Crimson and Gray as Dick was an avid fan of the Washington State University Cougars.
In lieu of flowers, if you would like to honor his memory via donation, please send your contributions to: Pomeroy Shrine Club, c/o Bob Cox, P.O. Box 545, Pomeroy, WA 99347; Pomeroy Spinners, c/o Larry Ledgerwood, P.O. Box 745, Pomeroy; or the Garfield County Fire Department, 949 Main St., Pomeroy.
Lynn Alison (Duckworth) Fondahn
Lynn Alison (Duckworth) Fondahn, 90, of Pomeroy, who integrated her love of art and decorating with raising a family, died from heart block on April 1, 2023, in Front Royal, Va.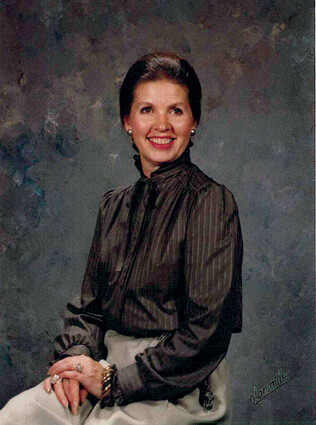 Lynn was born May 18, 1932, in Waitsburg, on Coppei Creek and raised on the wheat and cattle ranch, "the Rogers' Place," outside of Pomeroy with younger brother Gary until she was 15. She and her dad, Leighton Duckworth, designed the farmhouse on the wheat and cattle ranch near Columbia Center, where the family moved in 1947 when her youngest brother, Blaine, was born.
She met her husband, Robert (Bob), while attending Washington State University and married June 6, 1953, then received a B.A. in interior design in 1954. After graduating, they farmed the alfalfa and cattle ranch, at Silcott, now Chief Timothy Park, along the Snake River outside of Clarkston until 1962 when Bob was appointed an agricultural executive position in Ritzville, Wash. The Dept. of Agriculture promoted him and moved his family to Tokyo in 1963 where Lynn utilized her interior design skills for the Economic Minister's home, the Treasury Attaché, and other private sectors and embassies throughout Japan.
In 1968, they moved to the Washington D.C. area and she worked as an interior designer for Ethan Allen Galleries in McLean, Va., and then established her own design firm, Lynn Fondahn Interiors of McLean. She was actively involved as a docent for over 10 years with the Hirschhorn Museum and Sculpture Garden in Washington D.C., having been one of the original docents to be trained in 1974 prior to the museum's opening.
The late '70s brought relocations to Korea and Hong Kong but were short-lived deployments. London became Lynn and Bob's new home in 1986, he with his continued DOA career and Lynn with design contracts. In 1992, another promotion brought them to Singapore where she continued her art appreciation as a volunteer with the National Gallery of Art and their home was featured in the Singapore Architectural Digest.
Upon their return to Washington D.C. in 1997, Lynn resumed her docent work at the Hirschhorn Museum and continued interior design for family and friends. She was active in her subdivision with the Women's Club, the Garden Club, and the Book Club. Lynn was an avid reader and a politics addict, as well as a world traveler who enjoyed accompanying her husband during his international endeavors to Europe, Asia, Latin America, and Africa.
Lynn contracted advanced dementia in late 2015 and was in the care of her daughter. She passed away peacefully at home. Her ashes, with her husband's, will be scattered at their McLean meadow and all our ranches.
Survivors include daughter Laurie Fondahn-Baker of the Coeur d'Alene, Idaho area, sons Mark of Homosassa, Fla., and Douglas of Tampa, Fla., her brother Blaine of Berryville, Va., four grandchildren, and one great grandchild.
Her husband, Bob, died of pancreatic-liver cancer in 2008 while living in their final home of Liberty Lake, Wash. Because of her condition years later, she moved with her daughter to Virginia so the siblings would be on the same coast.
Bridget Kathleen Moran
Bridget Kathleen Moran, age 58 of Ketchikan, Alaska, passed away at her home on March 28, 2023, of natural causes. Born in Ketchikan on April 10, 1964, she and her twin brother Patrick were the youngest of the 12 children of Mary Frances and William Gerald Moran.
Bridget was diagnosed with Down syndrome as an infant. Growing up on upper Front street in the 1960's there were always numerous children playing in the neighborhood and Bridget soon learned to "run with the pack." Bridget attended the remedial education program in the Ketchikan public schools from kindergarten until age 21. Bridget was particularly fond of Pat Bean who was her teacher for her first several years. While she never learned to read, Bridget loved books and going to the library. Throughout her youth and young adulthood, Bridget would visit the library several times a week, often checking out the largest book she could carry home. Bridget was an avid swimmer and could happily spend several hours in a pool. A diligent worker, Bridget was proud to have had several part-time jobs until at age 44 she suffered a stroke which left her partially paralyzed.
Bridget had a sunny disposition and she was naturally gregarious. Everywhere she went in Ketchikan she would encounter friends and acquaintances. Bridget was passionate about fishing and was always seeking a chance to get out on the water.
Bridget's last years were marred by progressive dementia (a common accompaniment of Down syndrome) and difficult seizures. Despite her progressive disability, Bridget maintained a happy demeanor. Bridget was blessed to receive loving care and companionship from her mother and sisters Mary and Nell. Their efforts, along with those of the rest of her family, alowed her to remain at home until her death. Bridget was devoted to her father and after his death in 2006, she would rarely miss an opportunity to "pray for dad." Bridget and her mother were life long companions and a source of joy to each other. In recent years they would close each day by praying the rosary together.
Bridget was preceded in death by her father William and her older brother Timothy (Mary Alice). Bridget is survived by her mother Mary Frances, six brothers: Patrick (Monica), Matthew (Anne), Bernard (Teresa), Michael (Theresa), William (Anita) and Joseph (Angela) and four sisters: Nell Klein (Edward) Agnes Moran (Zac), Margaret Dour (Paul) and Mary Moran as well as thirty nieces and nephews.
Services will be April 11, 2023, at Holy Name Catholic Church (Ketchikan): Rosary at 2 p.m., Funeral mass at 3 p.m. A reception will follow in the Parish hall.
Jerome "Jerry" W. Lambert
Jerome "Jerry" W. Lambert, 86, of Russiaville, Indiana, passed away Thursday, March 23, 2023, at North Woods Village in Kokomo.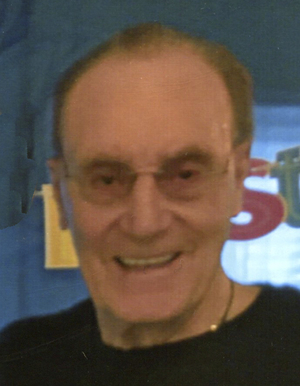 Born July 14, 1936, in Pomeroy, Jerry was the son of the Paul and Agnes (Ferrell) Lambert. On Feb. 16, 1996, in Kokomo, he married Patricia "Pat" Mooney, who preceded him in death April 3, 2006. Jerry had retired from NIPSCO on July 1, 1995.
He was a member of the Elks Lodge #66, Moose Lodge of Peru, Eagles Lodge of Kokomo, the Royal Center Masonic Lodge, Scottish Rite Valley of Fort Wayne and the Murat Shrine of Indianapolis. Jerry served in the Indiana National Guard for five years, and was an avid IU and Colts fan.
Jerry gave back to the youth of the community as a Little League and Babe Ruth coach. He had also coached football and ran basketball leagues at the YMCA. He was a member of the Race Walkers Club of Kokomo and Indianapolis, and competed in race walking events for 26 years all over the United States. Jerry also was a participant in Senior Olympics, competing in four different states.
Surviving Jerry are three sons, Tim (Joni) Lambert of Logansport,Indiana, Mike (Michelle) Lambert of Naperville, Illinois, and Steve (Michelle) Lambert of Georgetown, Kentucky; stepson, Jay (Jamie) Francis of Kentucky; stepdaughter, Stacey (Casey) Ford of Florida; six grandchildren, Eric (Charla) Lambert of Cub Run, Kentucky, Hillary (Trevor) Robinson of Union, Kentucky, Stephanie Lambert of Cincinnati, Ohio, Natalie Lambert of Painted Post, New York, and Nathan and Nick Lambert, both of Naperville; stepgrandchildren, Drenen Wesolowski, Kylie Simpson, Brandon Ford, Colten Francis and Drake Franics; and several great-grandchildren.
He was preceded in death by a grandson, Chad "Moose" Lambert.
A funeral service for Jerry will be at 10 a.m. Thursday, March 30, 2023, at Gundrum Funeral Home, with Chaplain Ken Rushing officiating. Burial will follow in Ever-Rest Memorial Park, Logansport.
Memorials may be made to the Cass County Family YMCA or the Kokomo Family YMCA.
Gayle L. Fleming
Gayle L. Fleming, 78, died Sunday, March 19, 2023, at Clarkston Health and Rehabilitation of Cascadia. Merchant Funeral Home of Clarkston is in charge of arrangements.
Sharon Lyn Sullivan McKeirnan
Sharon Lyn Sullivan McKeirnan lost her battle with cancer on March 16, 2023.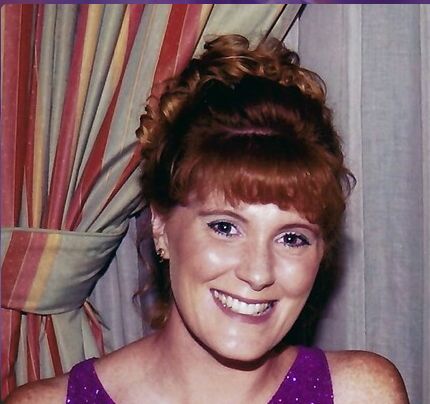 Sharon was born in Colfax October 28, 1967, to Clark and Carol Sullivan of Washtucna. She attended Washtucna schools, where she graduated as salutatorian of her class and held numerous ASB and club offices. Sharon inherited the Sullivan family love of sports and participated in basketball, volleyball, and tennis. Upon graduation she went to Spokane Community College to earn her Legal Secretary degree and soon found work in Colfax. She was hired by attorney Gary Libey and discovered her love of working with and helping her friends and neighbors. She also loved her co-workers like family, building very close relationships.
Sharon met her husband Joe when he called her for a date and she promptly turned him down before checking with a friend to be sure he was a good guy. Assured that Joe was in fact a great guy, she agreed to take him to a basketball game and the rest is history. They married in September 2002 and merged their two families together. Through the years, they had the privilege of traveling both alone and with their kids to Mexico and all over the United States, with her particular favorites being the Hawaiian Islands and the Oregon Coast.
Gardening was a particular passion of Sharon's. She spent hours planting, pruning, and landscaping her yard, and cultivating her vegetables. Sharon's faith was also very important to her and she loved her church family.
She leaves behind her beloved husband, Joe McKeirnan, sons Keith (Tim Hung) Sullivan, Bo Sullivan, and Matt McKeirnan, and daughter Kayla (Deck) McGuire, her grandchildren Jaxson and Parker, mother Carol Sullivan, and her sisters Debbie (Rick) Kelley and Evon (Mike) Jones, her sister-in-law Heather Sullivan-McKay, and several nieces, nephews and friends. Sharon was preceded in death by her father Clark Sullivan and her brother Shane Sullivan.
The funeral service for Sharon will be held Friday, March 24th, at 11:00 AM at the First Baptist Church in Colfax. The graveside service will be at the Pomeroy Catholic Cemetery, Pomeroy, Washington at 4:00 PM. The family suggests memorial gifts in her memory be to the Morning Star Boys Ranch, P.O. Box 8087, Spokane, WA, 99203
Carolyn Louise Moore
Carolyn Moore entered into rest Wednesday, March 1, 2023. Born on Oct. 14, 1958, at Del Norte, Colo., to LaVern and Ethel Bailey, she was the first-born daughter. Carolyn grew up in the small community of Weippe, graduating in 1976 from Timberline High School. Carolyn later went on to get her nursing degree from Walla Walla Community College.
Carolyn met and married Terry Moore in 1979; they made their home in the Weippe area. Carolyn and Terry had twins, Andy and Amanda Moore which proved to be quite an adventure.
Carolyn held several jobs early in her employment history but decided to chase her lifelong dream of becoming a nurse. With hard work and the support of many Carolyn reached her dream and in 2013 received her degree. She immediately began her career and it proved to be her life's calling. Carolyn retired in 2020 due to health issues and the need to focus on healing herself.
Carolyn loved sewing. She is known for making family baby blankets cherished by all and nurse's scrubs.
In addition to sewing Carolyn loved biking and road biking. She and fellow nurse Penny Spooner created 15 years of road trip memories. Carolyn's best friend and fellow road warrior Ms. Penny Spooner also introduced her to the love of her life, horses. Carolyn and Penny set out to rescue those destined for the slaughter house. Rescuing a total of seven horses, her favorite and constant companion is Gallos Bonita, or known to us all as "Momma." Carolyn blossomed from hiding behind anything she could find to all things cowgirl.
Carolyn is survived by her father Lavern Bailey, her daughter Amanda Moore (Spouse Doug), granddaughter Lilli Ana and grandson Lane. She is also survived by her brother Scott, sisters Dawn Powers and Dana Hoskins (Spouse Steve Hoskins) as well as nephews Jami Powers, Andrew Powers, nieces Carly Hoskins Geidl and Dr. Brooke Hoskins-Schlake DVM. Carolyn is also survived by her best friend and travel partner Ms. Penny Spooner, RN.
Services will be held at 11 a.m. Friday, March 17, at Vassar-Rawls Funeral Home, 920 21st Ave., Lewiston. A private family graveside service will follow in Pomeroy.
Harriet M. (Gehring) Feider
Early Valentine's Day morning, Feb. 14, 2023, Harriet Feider peacefully passed in her sleep at Hill House Memory Care in Moscow, after breaking her femur. She was 86.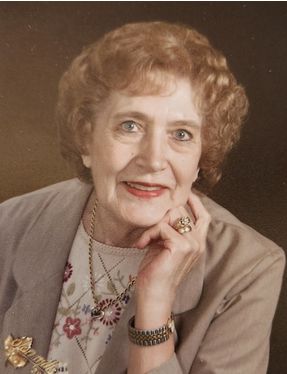 She was preceded in death by her parents, her husband, Herman Feider, a sister Eileen (Gehring) Feider, and brothers Ronald and George Gehring.
Harriet was born in Cottonwood Aug 9, 1939, to Stephen and Rosalia (Stolz) Gehring. She graduated from high school and attended business school in Tacoma. Harriet planned to be a business woman and was quite successful.
She married Herman after her sister Eileen passed from health complications and by doing so, she signed up to raise their children, Gloria Feider Polzin and Virginia (Feider) Robinson.
Harriet moved to Pomeroy, where Herman was a farmer. After a short time they moved their young family to Lewiston, in the early '60s. She started her career at Great Western Distributing, which then became Jafco and finally Best Stores. She finished her career as Office Manager. When the Best Stores closed, she decided it was time to retire in the late 90's. Harriet belonged to All Saints Catholic Church and enjoyed she enjoyed cleaning and gardening.
Harriet is survived by her daughters Gloria Feider Polzin (Jerry) and Virginia Robinson (Jim); two grandchildren, Krystala Malone (Aaron) and JT Robinson (Celie); and 4 great grandchildren, Jackson, Aryia and Olivia Malone and Hayes Robinson. In addition, she is survived by siblings Marilyn Forsmann of Cottonwood, Scott Gehring of Seattle and Margaret Mickelson of North Carolina.
Harriet's service is scheduled for Tuesday, Feb. 21, rosary at 10 a.m. and the service at 10:30 a.m., all at All Saints Catholic Church, in Lewiston. The interment will follow at 2 p.m. at Holy Rosary Catholic Cemetery in Pomeroy.
Memorial donations may be made to the charity of your choice, in your community in Harriet Feider's name.
Elizabeth 'Betty' Josephine (Purcell) Waldher
Betty J Waldher passed to her reward on February 2, 2023 in Clarkston.
Betty was born May 23, 1928, to Mary E. (Landkammer) and John A. Purcell in Pomeroy, the youngest of 13 children. She was named Elizabeth Josephine.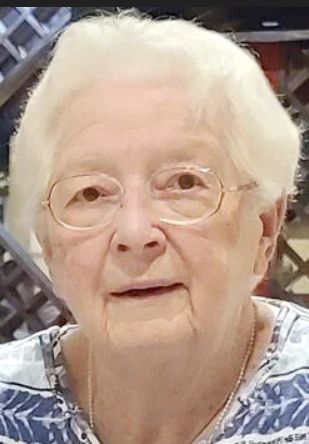 Like many in the Purcell family, she had a natural talent and love of music that showed through her piano playing, and later the organ, that she shared with many, including her church family.
Betty and Francis P. Waldher were married Sept. 28, 1946, and made their home in Pomeroy, welcoming three children: Mary (Ron), Randy (Lynne) and Wayne (Vicky).
She worked as a bookkeeper/receptionist, but once retired, found her passion for researching family history. Betty and Francis loved to travel and completed their goal of visiting all 50 states during their 62 years of marriage, always taking the time to stop and visit extended family and friends, and do research. She embraced the introduction of the home computer, and that opened the world to her genealogy search.
In 2009, following the death of her husband, Betty moved to Clarkston to be closer to family and later made many new friends while living at Evergreen Estates. This past year, she received loving care at Cascadia of Clarkston. Betty passed peacefully, at age 94, on Saturday, Feb. 18, 2023.
The rosary will be recited at 10:15 a.m. Saturday, Feb. 25, with funeral services held at 11 a.m. at Holy Rosary Catholic Church, 634 High St., Pomeroy. Burial will follow at Holy Rosary Cemetery in Pomeroy. Vassar-Rawls Funeral Home of Lewiston is in charge of arrangements.
Memorials may be made to a charity of your choice.
James "Jim" Elford Delp
James "Jim" Elford Delp, of Pomeroy, passed away on Monday, Feb. 6, 2023, at the age of 86, at Garfield County Memorial Hospital.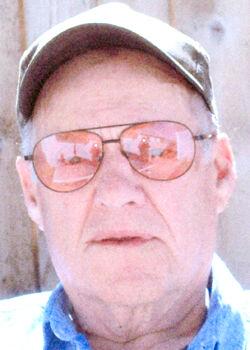 He was born on Dec. 16, 1936, in Marcus, Wash., to Glenn and Julia Delp, of Boyds, Wash. James was from a family of 13 children.
James worked in the woods as a logger, in sawmills, fought fires and worked for farmers around Colville, Boyds, Kettle Falls and Pomeroy. He worked on construction for many years as a laborer, flagger, driller, dynamite setter and blaster. He worked for several construction companies in the region and worked other jobs in between the construction jobs.
He enjoyed many hobbies such as hunting, fishing, mowing his lawn and working around the yard. He loved watching his windmills from his chair and feeding the squirrels and birds in the morning. In the younger days, he loved playing his guitar and harmonica with friends and family. He did some whittling with wood and made wooden figure cutouts.
He is survived by his daughter, Karen S. (Delp) Roosevelt, and husband Jay; Jeffrey Delp and wife Maria; his sister, Mary Johnson and husband Carl. He has 11 grandchildren, 24 great-grandchildren and nine great-great-grandchildren and many nieces and nephews.
James was preceded in death by his wife, Delilah (Dolly) Delp; daughter Connie (Delp) Jennings; parents Glenn and Julia Delp; brothers Bill, Lewis "Louie," Robert "Bob," Richard "Dick," Kenny and Ted; and sisters Annie, Lola, Helen "Sal," Grace and Linda.
Sally Ann (Wade) Peters
Sally Ann Peters died Wednesday, Feb. 1, 2023, at Willowbrook Terrace in Pendleton with her family by her side. She was 82 years old.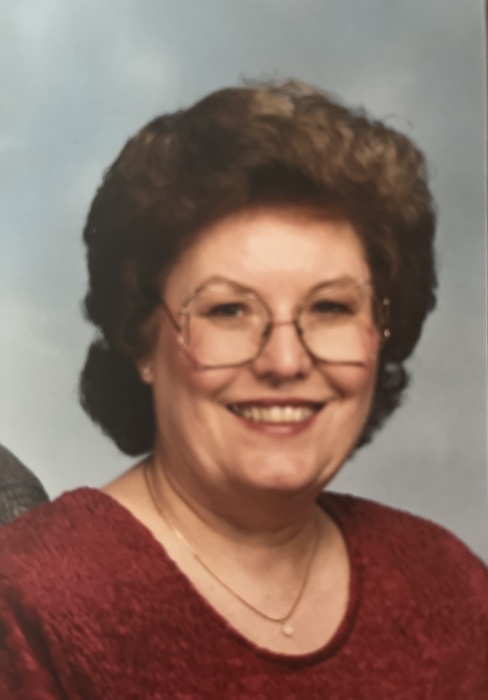 Sally Ann was born June 4, 1940, to Lewis A. "Bud" and Jennie Rae Wade in Pomeroy, Washington, where she was raised and educated. She graduated Pomeroy High School and went on to graduate from Kelsey Baird Secretarial School in Spokane.
She married Robert J. Peters in 1979, they made their home in Burbank, Washington, moving to Kennewick, and later settling in Pendleton. Robert preceded her in death.
She worked for Dr. Heron in Pomeroy, Dr. Rasmussen in Hermiston, and finished her career as HR Director at Our Lady of Lourdes Hospital in Pasco.
She committed herself to Ron Haynes in a commitment ceremony officiated by an Episcopal minister in 2017.
Sally Ann is survived by 3 children and their spouses: Shelly & Temby Zander, LuAnn & Twuan Ksor, and Sheila & Frank Ashbeck, 4 grandchildren & their spouses: Shelby & Bryan McQuinn, Jennifer & Conan Fisher, Temby Jr. "T.J" & Erin Zander, and Tonya & Nate McFarlane, 5 step-grandchildren & their spouses: Sarah Hazlett, Laura Hazlett, Jason McClure, Allison & Justin LeGrand, and Bailey & Andy Brooks, 7 great-grandchildren: Adrie, Shaylor and Peyton Fisher, Tugg and Kolt McQuinn, Aislin and Scarlett McFarlane, and 9 step-great-grandchildren: Mariah, Brady, Nicole, Brandon, Hannah and Holly; Ceila, Brayden and Jemma; and Sylvia.
Celebration of life service will be held at Burns Mortuary Saturday, Feb. 4, 2023. Graveside Services will be held at 1:00 p.m. Friday, February 10th, at the Pomeroy City Cemetery. Contributions in memory of Sally Ann may be made to the Salvation Army.
Eugenia "Genie" DeBow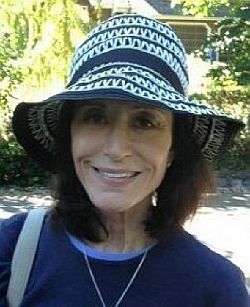 Eugenia "Genie" DeBow, age 74, passed away on January 29, 2023, at Martha and Mary in Poulsbo, Washington. Genie was born on October 28, 1948, in Pomeroy, Washington, to Jack and Lorna DeBow. She was one of three children with an older sister, Renee, and a younger brother, Steve.
She graduated from Pomeroy High School in 1967. She attended Washington State University in Pullman, where she was a member of the Chi Omega sorority. Genie graduated with a bachelor's degree in Education in 1971.
Genie spent most of her life in western Washington, working as a mortgage broker where she initially bought her first home in West Seattle. Seeking the simplicity of a small-town lifestyle, Genie relocated to Indianola (Bainbridge Island) in the early '90s and eventually settled in Poulsbo.
Her personal interests involved traveling, gardening, collecting antiques, and caring for her beloved pets. It brought Genie great pleasure to reminisce about growing up on the family ranch on DeBow Road, surrounded by the rolling wheat fields of the Palouse. Her favorite childhood memories included taking hikes down to Deadman Creek with her siblings, capturing barn cats with the "DeBow grip," and riding Blackie, the horse.
Genie was preceded in death by both her parents and siblings. She is survived by her sister-in-law, Deborah DeBow; three nieces, Emily DeBow, Kendra DeBow, and Lisa Nikolich; and a nephew, James Sanford. Genie will also be missed by her loyal partner of several years, Brian Anderson, and lifetime friend, Cam McKinley.
Friends may make memorial donations to Martha and Mary (Bay Unit) in Poulsbo (marthaandmary.org), where Genie received long-term care; or to a favorite animal rescue organization.
Virginia Rose (Worthington) Beckwith
Virginia Beckwith, 93, left to be with our Lord, January 21, 2023.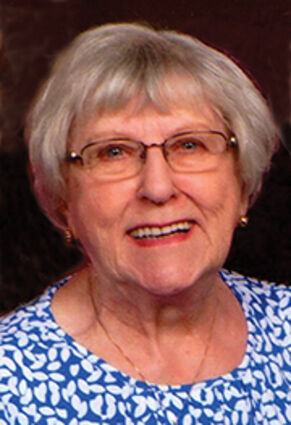 Virginia was born to Matilda (Tillie) Richmond Worthington and William (Bill) Worthington in Cle Elum, March 18, 1929, the youngest of four children. The family moved to Yakima during Virginia's freshman year of high school. She graduated from Yakima's Davis High School in 1947 and attended Yakima Business School where the US Reclamation Bureau selected her as their typist/office employee. It was during this time she met and married John Beckwith on May 29, 1948. They moved to the Oregon coast at Warrenton, where daughter Sandra was born in Astoria. Then they moved back to Washington in 1951, following John's construction jobs. They lived in Penawawa, Wash. until 1954, where John was Farm Manager of Eggers Fruit and Cattle Ranch. Daughters Beverlee and Sharon were born while they lived there, in 1951 and 1952.
In 1955, they bought a peach orchard in northern Garfield County along the Snake River. Virginia maintained a huge garden and canned and froze the vegetables and fruit that they raised.
They also bought a cattle ranch and wheat field 16 miles farther down river at Wades Bar during the early 1960s. In 1967, the Corps of Engineers bought their upper land for the Granite Dam project and then the lower place for the Little Goose Dam project a few years later. They moved into Pomeroy and built the Beckwith Apartments and bought the Grange Insurance Agency, where Virginia worked with John. John also sold real estate.
During their retirement years, the Beckwiths moved to King City, Oregon, and enjoyed traveling in their motorhome, and also via plane, train, and ship to every U.S. state, plus Canada, Caribbean Islands, and the Panama Canal. They also became snow birds heading south each winter while John was able to drive the motorhome.
After 64 years of marriage, John passed away in 2012. Virginia moved from King City to the Salmon Creek area in Vancouver, Wash., to be nearer to family.
Virginia is survived by daughter, Beverlee (Ralph) Funk of Vancouver, Wash.; five grandchildren: Cory (Tina) Denman of Lafayette, Colo., Lindsay Denman (Jon) Stockman of Vancouver, Wash., Christina Blattner (Ben) Turley of Snoqualmie, Wash., Sara Funk (Justin) Kessel of Puyallup, Wash., and Brittney Funk (Kjell) Mauseth of Liberty Lake; also great grandchildren: Dylan and Aubrey Stockman, Jake and Cole Kessel, Ava Denman, and Sawyer Turley. Virginia is also survived by numerous nieces and nephews.
Previously deceased are husband John Beckwith; daughters Sandra Beckwith (Bill) Rennewanz, and Sharon Beckwith (John) Blattner; sisters Viola (Marvin) Stamper, Thelma (Kenneth) Money, and brother Robert (Betty) Worthington.
A service will be held March 18, her birthday, in Vancouver, Wash. Donations may be made to the American Cancer Society.
Gary Lee Niebel
Gary Lee Niebel passed away in Florence, Arizona Saturday, January 7, 2023.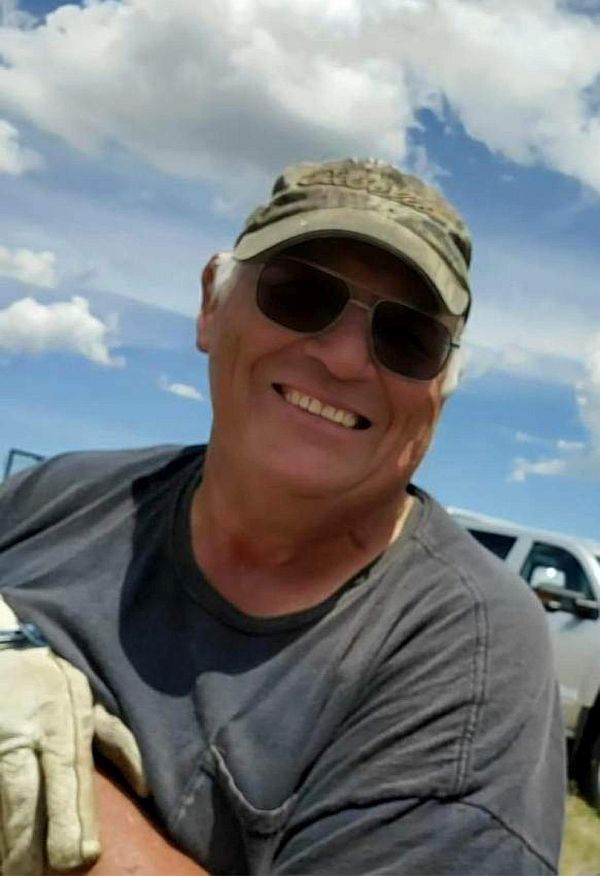 Gary was born on September 26, 1957, to Delbert and Ada (Lueck) Niebel in Pomeroy, WA. Gary was raised on a small wheat farm where he learned the value of hard work (and perfection). From a young age he had a love for athletics. He played football, basketball, and participated in track. He graduated from Pomeroy High School, class of 1976 and earned football scholarship at Columbia Basin College where he studied from 1976-1978. He met the love of his life, Sheri in April, 1978, and they were married in March, 1979. The newlyweds moved to Cheney where Gary studied at Eastern Washington University from 1978-1980.
In January 1980, Gary and Sheri moved to Tri-Cities where Gary started his 40 plus year career in the auto industry. Even after retirement, he continued to work part-time for McCurley Chevrolet.
Gary and Sheri started their family with the birth of their son, Brian in 1981 and completed it with the addition of their daughter, Jenny in 1983. Gary shared his love of the outdoors and athletics with his children. He coached both his children in baseball and basketball.
Growing up on the family farm, he learned to love riding motorcycles. As an adult, Gary rode four wheelers and his Razr.
Gary was proceeded in death by his parents, Delbert Lee Niebel and Ada Margaret (Lueck) Niebel.
Gary is survived by his wife, Sheri Niebel (Beem); son Brian Niebel (Megan and granddaughters Bailey and Jordyn); daughter Jennifer Butenhoff (granddaughter, Harper); his sister, Karen Solt; his brother, Glen Niebel; and numerous nephews and nieces.
A private graveside service will be held at a later date.
Donna Briggs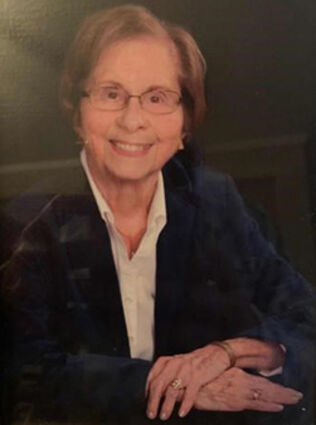 Donna Briggs, a lifelong resident of Pomeroy and Clarkston, died on January 6 at the age of 95.
Donna was a 1945 graduate of Pomeroy High School and attended Kinman Business school in Spokane. She and Sewell married in 1945 and began their life together in Pomeroy. They enjoyed playing golf in Pomeroy and later in Clarkston. They enjoyed many years of life with their friends in Pomeroy. Later, Donna moved to Clarkston and remained there until 2018 when she moved to Vashon Community care.
She was preceded in death by her son, Tim Briggs, in 1988 and husband Sewell Briggs in 1995.
Donna leaves behind her son Daniel Briggs and daughter in law, Mary Margaret Briggs in Vashon, Wash., and daughter Nicki Kuhn of Santa Rosa, Calif., along with three grandchildren, Sean Kuhn, Trinity, Florida, Sam Briggs, Seattle, Wash., and Flora Briggs, Vashon, Wash. Her two great granddaughters Lily Kuhn and Hannah Kuhn, her brother Gerald Martin in Benicia, Calif., and her cousin Shelley Williams of Clarkston.
Services are pending [as of late-Januuary, 2023], but burial will occur later in the year at the Pomeroy Cemetery.
Carl Henry Wade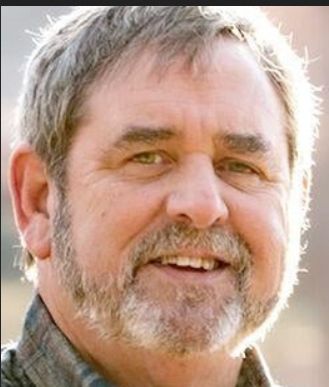 Carl Henry Wade, born Oct. 2, 1957, in Pomeroy to Cecil Wade and Beverly Smith Wade, passed away surrounded by his family Monday, Jan. 2, 2023, at Deaconess Hospital in Spokane because of interstitial lung disease at the age of 65.
Carl was a lifelong resident of Pomeroy, graduating from Pomeroy High School in 1976. Carl married Kim Capwell on Sept. 10, 1977, recently celebrating 45 years of marriage. Carl and Kim were blessed with three sons, Jeff, Michael and Andrew.
At an early age, Carl worked for various farmers and also worked for a short time at General Tractor and Implement in Pomeroy. Carl began his career at Dye Seed Ranch in 1978, where he was the mill supervisor and seed lab tech — he was a dedicated employee of Dye's for 44 years.
Carl's favorite season was hunting season, something he looked forward to every year. From a young age, he immensely enjoyed hunting with his dad and other family members, to later in life when he hunted with his sons and friends. He loved everything about that time of year: the preparation, the time spent with family and friends, and getting a deer or elk was an added bonus. Carl was lucky enough to draw multiple quality bull tags and harvested two trophy Blue Mountain bulls, which were memorable experiences for him. Fishing and camping with family were some of his favorite pastimes. Carl was a Dale Earnhardt Jr. fan and enjoyed watching the NASCAR races.
For 20 years, Carl was a volunteer firefighter and a first responder with the Garfield County Fire Department. Carl began working with the Pomeroy Junior Gun Club when his boys began shooting and continued with the program for many years even though his sons were no longer participating in the program. He enjoyed trapshooting and one of his special memories of that time was when he was on a shooting squad with four other friends and each of them shot straight 25s with none of them missing a target in the round.
Carl was preceded in death by his parents, Cecil and Beverly, and his grandparents Henry and Rena Wade, Carl and Marie Smith, Bernice and Ray Pence. He is survived by his wife, Kim; sons Jeff, Michael and Andrew (Amanda); grandson Greyson, all of Pomeroy; sisters Connie (Duane) Larson, of Potlatch, Debbie Taylor, of Potlatch and Tami (Kaare) Norland, of Clarkston, sister-in-law Colleen Capwell, of Spokane, and brother-in-law and sister-in-law Clark and Lillian Capwell, of Colfax.
Memorial donations may be made to Shriners Hospital c/o Bob Cox, P.O. Box 545, Pomeroy, WA 99347; or Pomeroy Junior Gun Club, c/o Ken Bott, 389 15th St., Pomeroy, WA 99347.
A memorial service for Carl will be held at a later date in the Blue Mountains.
Richardson-Brown Funeral Home of Pomeroy is in charge of arrangements.