2012 Funeral Notices and Obituaries for Pomeroy Related People
John Peter Herres, Jr.

John Peter Herres Jr. was born in Walla Walla on September 19, 1945 and passed in Vancouver on November 7th, 2012.
John was survived by his children Courtney (Thompson) and Peter and his sister Joan Kay Herres of Pomeroy.
Ilene Onis (Pederson) Flerchinger
Ilene Onis Flerchinger, 78, of Pomeroy, died Saturday, July 14, 2012, at her home in Pomeroy surrounded by her family.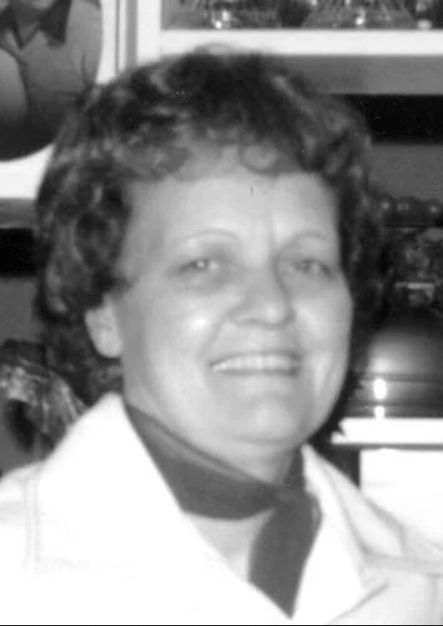 Ilene was born Nov. 14, 1933, at Williston, N.D., to Willie and Esther (Severson) Pederson. The family moved to Pomeroy in 1944. She graduated from Pomeroy High School in 1951. Ilene married Marcus Flerchinger, July 19, 1953, at Pomeroy.
She was a homemaker, and an active partner in the Flerchinger Ranches Partnership until 2011. She also worked for a time as a bank teller.
Ilene was a member of the Triplex Club and a 4-H leader. She was an avid sports fan, and her children and grandchildren's "Biggest Fan."
Ilene was preceded in death by two brothers, Wendall and Melvin Pederson. She is survived by her husband, Marcus Flerchinger at the family home in Pomeroy; daughters, Marcie Thomas of Paso Robles, Calif., Susie and Mark Carter of Lewiston, and Debbie Flerchinger of Paso Robles, Calif.; one son, Mike Flerchinger of Lewiston; sisters, Evonne Gwinn of Spokane, and Marianne Hiebert of Yakima; grandsons, Ryan Carter of Lewiston, Kyle Flerchinger of Oceanside, Calif., Joshua Flerchinger of Lewiston, and Joey Carter of Lewiston; granddaughter Sarah Henson of Morrow Bay, Calif.; and great-granddaughter Emma Flerchinger of Lewiston.
A celebration of life service was held at Friday, July 20, 2012, at Richardson-Brown Funeral Home in Pomeroy. Memorial donations may be made to Tri-State Memorial Hospital Hospice.
Richard Henry Feider
Richard Henry Feider was born in Pomeroy to Paul Anthony and Agnes Holm Feider, Jan. 6, 1949, the youngest of four children. He attended Holy Rosary School through eighth grade and graduated from Pomeroy High School with the class of 1967.
He was on the football and track teams and was a member of Boys' Club and Orange "P." He attended Olympic College in Bremerton and graduated from WSU with a degree in Police Science. His part-time jobs during his school years included delivering newspapers, working with Dick Stilson at the butcher shop, working for farmers in Garfield County and at Dye Seed Ranch, and six summers of work with the Forest Service, where he loved fighting fire. A part-time job with McKeirnan Brothers Fertilizer Company in Pullman turned into a lifelong career in agriculture. He worked fabricating sprayers for McGregor's in Colfax, was a field man for the Colfax Palouse Producers, and then worked as a field man and warehouseman for the Pomeroy Grain Growers until he was medically retired.
Rich met his future wife, Kathryn Hilde, while attending WSU. They were married June 30, 1973, and lived in Colfax for three years. In 1976 they returned to Pomeroy, where they raised four children, Amy, Gretchen, Aaron and Greg. An active member of Holy Rosary Church, he was a former altar boy and a member of the Knights of Columbus. He was part of the Cursillo Community in the Lewiston Valley and cooked for the yearly weekends for many years. He spent many hours flipping burgers for the concession stand for Babe Ruth and Pirate baseball games as well as the Service Club and Dollars for Scholars. Rich spent two years as a city councilman in Pomeroy and enjoyed serving the community in that way. Although he spent the last 13 years of his life in a wheelchair, he was active and often took his dog, Angus, on walks around Pomeroy.
He was preceded in death by his parents, Paul and Agnes Feider, and sister-in-law, Karen. Rich is survived by his wife, Kathryn of Pomeroy; daughters Amy and Jim Gregory of Zillah, and Gretchen Feider of Sunnyside; sons Aaron and Lara Feider of Helena, Montana, and Greg Feider of Pullman; granddaughters Andrea, Amanda and Angela Gregory of Zillah; his brothers Paul and Kathy Feider and David Feider, all of Renton, Washington; sister Barbara and Jim DeShirley of Vancouver, Washington; and numerous aunts, uncles, nieces, nephews and cousins.
There was a rosary recited June 8 [2012] followed by a funeral Mass the next day [June 9, 2012], both at Holy Rosary Catholic Church in Pomeroy. Memorials may be made to the Pomeroy Holy Rosary Catholic Church Handicapped Access Fund.
Hugo Albert Pawlik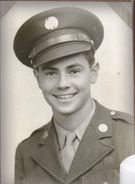 Hugo Albert Pawlik, 89, of Pomeroy, passed away at his home Saturday, May 12, 2012.
He was born Feb. 4, 1923, to Albert and Mary (Sitzberger) Pawlik, at Furstenzell, Germany. He lived in Pomeroy from age 18 months after moving from Germany. Hugo attended school at Holy Rosary Catholic School from first through eighth grade. He graduated from Pomeroy High School in 1941. On Dec. 15, 1942, he married Carlene Mae Swanson in Seattle. They were married for 691/2 years.
Hugo served in the U.S. Army from July 9, 1943, until Jan. 21, 1946, in the 111th Evacuation Hospital, and was also a company clerk. He worked at the U.S. Post Office from 1947 until his retirement. He started out initially in the office and then delivering mail on routes 1 and 2.
Hugo was a member of Holy Rosary Catholic Church his entire life and was a Veterans of Foreign War member. He enjoyed fishing, hunting, golfing (he had nine hole-in-ones), gardening, mushrooming and woodworking. He enjoyed sharing and teaching his children and grandchildren all of his hobbies. And he and Carlene spent many hours together golfing and fishing, especially after all their children were grown.
He is survived by his wife, Carlene Mae (Swanson) Pawlik, at their home in Pomeroy; daughters Kathy (Ron) Dixon of College Place, Susie (Bill) Thurmond of Wahoo, Nebraska, Carla (Keith) Danielson of Hooper, and Marti (Neil) Natwick of Washougal, Washington; son Christopher Pawlik of Pomeroy; 14 grandchildren; 12 great-grandchildren; and nieces and nephews. He was preceded in death by his parents, Albert and Mary Pawlik; son Jerry Pawlik; and brother Carl Pawlik.
A memorial Mass was celebrated at Holy Rosary Catholic Church in Pomeroy. Memorial donations may be sent to the VFW in Pomeroy or Holy Rosary Handicap Access.
Frederick Scott Bartlow
Born May 11, 1955 died May 9, 2012, 56 years old

Survived by wife, Debbie; children, Stephanie, John, Dana, Eddie, Charlie, and Joshua Bartlow; parents, Ells and Eloise Bartlow; Brothers Jerry Bartlow, Jon(Shelley) Bartlow, Jeff (Lori) Bartlow, sister Janie(Mike) Field.
Born and raised in Pomeroy, WA. After high school graduation in 1973, he attended NNC where he met Debbie. They were married after their junior year. He graduated from NNC in 1977 with a degree in Biology. After graduation, he moved to Portland, where he completed a MS degree in Biology in 1982. He moved to Philadelphia in 1984 to begin medical school at Philadelphia Osteopathic Medical School with a full ride scholarship from the USAF. After graduation in 1988 he entered active duty military service and residency training. He continued as an Air Force physician until his medical discharge in 1996. He then moved to Pomeroy, WA and was the physician for Garfield County for three years until he resigned in 1999 because of the limitations MS caused.
In March 2009 he moved to Nampa, ID where he resided until his death.
Johnny McGregor Capwell
Johnny McGregor Capwell passed away Wednesday, March 28, 2012, at his home in Pomeroy.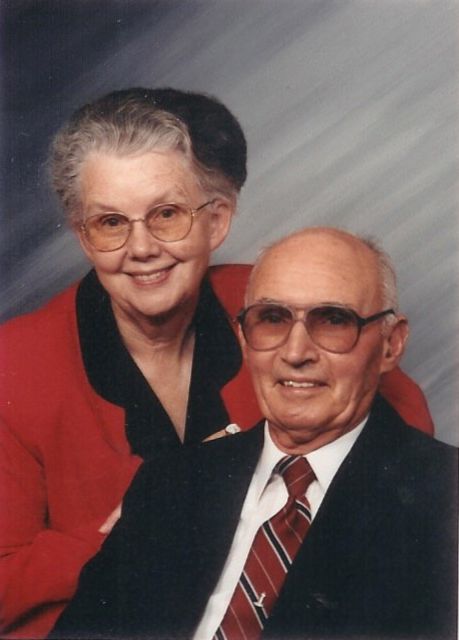 Johnny was born Aug. 31, 1920, in Suffield, Alberta, Canada, to Bert Willis Capwell and Bertha Crawford Capwell. His family lived in Canada until he was 7 years old at which time they moved to Elk and then to Pomeroy in 1929. Johnny attended school in both Pataha and Pomeroy, graduating from Pomeroy High School in 1938.
Johnny worked at various jobs, including a Pepsi delivery route as an independent distributor for Idaho Beverages, until he enlisted in the U.S. Navy July 30, 1942. He served in the South Pacific, mostly aboard the USS Fomalhaut, an AKA supply ship. He was discharged from the U.S. Navy March 8, 1946, and returned to Pomeroy. He then worked for Butler Motor Co., Koller Motor Co. and Ed Wells Motor Co. as ownership of the Pomeroy Ford Auto Agency transitioned.
Johnny married Betty Farley August 20, 1950, in Pomeroy. Two months later he was recalled to active duty in the U.S. Navy and sent to Yokosuka, Japan, where he worked in a large Naval Fleet Post Office until he was discharged a second time in January 1952. He returned to Pomeroy and his job as a parts man for Wells Motor Co. until he went to work for the Pomeroy Post Office as a substitute mail clerk in August 1954. He later became the rural mail carrier for Route 1. He loved his mail route and the patrons. He retired from the post office in October 1980. In addition to his duties at the post office, Johnny served as clerk of the Pomeroy School Board for many years.
Johnny was very active in the community over the years and did a great deal of volunteer work through the Veterans of Foreign Wars, Garfield County Museum, Pomeroy Senior Center, the library and various other places. He received numerous awards for his community service activities including VFW State Chaplain of the Year for 2008/2009 and was twice chosen Pomeroy Citizen of the Year. Johnny was a person who enjoyed people and was always willing to lend a helping hand.
He is survived by his wife at the family home; three children, Colleen of Spokane, Clark and Lillian of Colfax, and Kim and Carl Wade of Pomeroy; and seven grandchildren, Cristin Capwell Reisenauer and husband Jason of Uniontown, Jeff Wade of Walla Walla, Michael Wade of Pomeroy, Katlin Capwell of Colfax, William Capwell of Walla Walla, Maggie Capwell of Seattle and Andrew Wade of Cheney. He was preceded in death by his parents and two sisters, Shirley Kohlstedt and Blanche Gripp.
A memorial service was conducted at 10:30 a.m. Saturday March 31, 2012, at the Richardson-Brown Funeral Home in Pomeroy. Graveside services followed at the city cemetery. Services were conducted by Dan McLeod and Craig Stockwell.