2018 Garfield County, Washington,
Funeral Notices and Obituaries
Enid M. Borck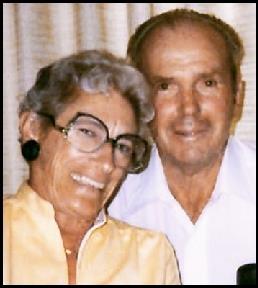 Enid M. Borck passed away December 27, 2018, in Davenport, Washington. She was born on May 25, 1917, in Pomeroy to Carl and Pearl (Long) Martin. Enid grew up and attended school in Pomeroy and graduated from Pomeroy High School in 1935.
She married Othello (Thell) Borck on August 9, 1941, in Las Vegas. The family moved to Davenport and Enid became a Pharmacy Tech at Brook's Drug Store where she worked for many years. After retiring, Enid continued to live in Davenport, at her home, until her death.
Enid was a member of the Davenport Presbyterian Church, Davenport Eastern Star, and a Red Ceoss volunteer. She and Thell were charter members of the Harrington Golf & Country Club, snowbirded for 20 years in Blythe, California, and were members of the Blythe Golf Club.
Enid had an infectious laugh and great sense of humor. She is survived by several nieces and nephews and great friends. She is preceded in death by her husband Othello (Thell) Borck, a brother Vernon Martin and a sister Myrna Snavely. As per her request no services will be held. Memorials may be made to the Shriners Hospital for Children of Spokane, Harrington Golf & Country Club or the donor's choice.
Maxine Myrn Oldenburg Morgan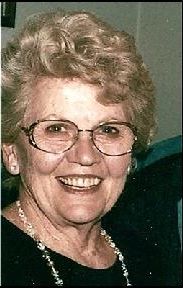 Maxine Myrn Oldenburg Morgan died Friday, November 17, 2018, at age 87 in Spokane. She was born July 25, 1931 in Pomeroy, Washington to Virgie Mae (Koller) and Leo Otto Herman Oldenburg, the second of three children. The family lived on the farm on the Snake River on Wawawai Grade Road in Garfield County. Maxine and her sister walked a mile to attend the one room Kelly Offield School House, until she completed the sixth grade. The homestead was three miles to the top of the hill where the school bus picked them up to go into "town" to school at the Pomeroy Junior High and High School. When the weather was bad, Maxine stayed with her grandparents, Richard and Ollie Koller, or an aunt in town or at Mrs. Kraemer's Boarding House. During this time, Maxine worked for Mrs. Hugh Cardwell and Mrs. Hal Obenland and others. From these ladies, Maxine learned about crystal, fine china, serving at formal dinners and many other things that sparked her appreciation and love for beautiful crystal and red glassware.
On October 15, 1949, Maxine married the love of her life, Lloyd Francis Morgan in Pomeroy. They settled down and farmed on Deadman Creek and later at Central Ferry where they built their home. Maxine continued to help her parents during their soft fruit harvest and, as the two children got older, Maxine worked for several summers as a cook for the harvest crew of Mr. and Mrs. Pearl Gwinn. She later worked part-time for Dr. Rich Long at his Colfax Veterinary Clinic where she cared for the animals and assisted with minor procedures. After building a house at Central Ferry, Maxine started gardening in earnest. She joined the Petal Pushers Garden Club in Pomeroy and developed a life-long interest in raising iris, tulips daffodils, peonies and succulents. Two of her Aunts encouraged her love of flowers and in later life, the sight of iris they had given her would stimulate memories of trips to flower gardens and happy memories of those travels. Maxine had been in 4-H as a young lady and later became a 4-H leader in both Garfield and Whitman Counties. Her passions were sewing and cooking and teaching others the basics of how to give a great demonstration. This involvement and her activities with the Garfield and Whitman County Flower Clubs lead to her working at the Fairs in both Counties. She served as Department Superintendent as well as a Fair Board Member.
The summer of 1966, Maxine and Lloyd were displaced from Central Ferry to Rosalia. The Army Corps of Engineers wanted to build the first of two dams on the Snake River. In the rush to finish harvest at Central Ferry and the move before school started, the house they were to move into at Rosalia burned. The move still had to take place, but temporary quarters had to be developed in a rush. A 10 X 20 cabin was moved in, outhouse readied and beds for the kids set up in the small shop 300 feet from the cabin. It was a cold winter, but after four months, a basement was poured, house was moved in, heat hooked up and a plank set-up to the front door. Once they settled into a new routine, Maxine and Lloyd worked on the house, unpacked and got involved in local Grange activities and Masonic endeavors. Following sports in the St. John School system helped them become acquainted with neighbors and soon Northern Whitman County became home. In 1970, Maxine was the Show Chairman for the Inland Empire Garden Clubs Annual Christmas Show of Trees at the Ridpath Hotel in Spokane. Garden Clubs throughout the Inland Empire would decorate one tree for display and then the tree was auctioned off. This was a time Lloyd remembers fondly as he and another husband volunteer learned how to flock Christmas Trees in the alley behind the Ridpath.
In 1974, Maxine was appointed as one of seven members of the Washington State Fair Commission by Stuart Bledsoe, Washington State Director of Agriculture. She served two terms traveling throughout the state, attending fairs, community shows and previews and allocating funding for those shows. Her travels, meeting with Fair Boards and sharing good ideas from other locations were the moments she enjoyed the most. The late 1970s also brought along her involvement with the Farm Home Administration where she served on the Eastern Washington Board of Directors. She was an outspoken voice on the behalf of farmers as budgets were reviewed and discussed. In the late 70s, Maxine was taken with a Grange presentation and she persuaded Lloyd to venture overseas on their first trip to Switzerland, Germany and Bavaria. She was ready to go again the next year, but waited and convinced 16 other friends to join the tour. Maxine was raised in a household with her German grandmother who spoke very little English. While on the second trip, Maxine would surprise herself and others when she knew what some of the local people were saying as they strolled through small German villages. From 1984 to 1990, Maxine served on the Washington AgForestry Foundation Board of Directors. Early in the formation of the organization, Maxine helped fund raising efforts, recruited members and promoted the program through her local organizations and networks. Maxine believed people could accomplish anything they wanted, if they had enough information to achieve their goal. To that end, she was a lifelong learner and encouraged others in their endeavors. In the early 1990s, Maxine actively participated in fund raising for the Whitman County Daughters of the Nile and the Whitman County Shrine. One year, the annual Nile Style Show featured a theme around Angels. Maxine gathered a group of ladies and they made 75 lace raffia Angel centerpieces for the tables. The next year was a Clowning Around theme and again the group gathered, stitched and decorated 150+ clown centerpieces. The Angels and Clowns were sold after the style show and the proceeds donated to the Shrine Children's Hospital in Spokane.
Maxine is survived by her husband, Lloyd Morgan, daughter Annette Moller (Dusty) and son Terry Morgan (Janet), grandson Gabriel Morgan, step-grandsons Ben Di Biase (Katherine), Garrett Di Biase, step-granddaughter's Grace and Heather Di Biase, step-great-grandchildren Roman Schulze, Sam and Prudence Di Biase; sister Erma Ward and brother Charles (Gwen) Oldenburg and numerous nieces and nephews.
Services were held at Midland Richardson and Brown Funeral Home, Pomeroy, WA on Saturday, November 24, 2018, and followed by a brief graveside service. Memorial donations may be given in her name to the Washington AgForestry Foundation or the National Alzheimer's Association for Alzheimer's Research.
Eleanor Duckworth
Our beloved mother, Eleanor Duckworth, passed away at her home Saturday, Nov. 10, 2018, with her family by her side. She fought a courageous battle from a rare form of brain cancer. Eleanor Duckworth was born Jan. 8, 1934, in Pomeroy. Her parents were John and Florence Dye. She was the youngest child of three siblings. Eleanor graduated from Pomeroy High School in 1952. She married her high school sweetheart, Gary Duckworth, in 1954. They both graduated from Washington State College (later Washington State University) in 1956. Our mom earned her degree in home economics.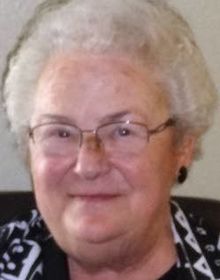 In 1956, the couple returned to Pomeroy to farm. That same year they welcomed their first child, Shannon. In 1957, they welcomed Wayne; in 1961 came along Susan, then in 1964 their last child, Keri, was born.
Our mom and dad enjoyed farming and raising their children. In 1984, Gary passed away and left mom to manage the farm and household. Eleanor, with her determined spirit, started snow skiing with a group of ladies who traveled to Bluewood and skied weekly. Mom was also very active in missionary trips that started in Kenya in 1989. Her missionary trips would take her many places such as Uganda, the Congo, Cuba, Ethiopia, Liberia and Russia. Eleanor had many adventures in her lifetime and always had a story for every item in her house.
Eleanor Duckworth was preceded in death by her husband, Gary Duckworth; her sister, Maxine Scott; Robert Dye, her brother; her parents, John and Florence Dye; and all her grandparents. She is survived by her children, Shannon (Tom) Keefe, Wayne Duckworth, Susan (Steve) Northway, and Keri (Greg) Parker. She also is survived by many grandchildren and great-grandchildren.
Eleanor Duckworth will be greatly missed by many in the community. As for her family, she cannot be replaced and will be greatly honored for her strength and desire to help others. Our mom in her last days would say, "Don't be sad, you knew this time would come. Whatever happens, happens!"
A memorial service wwas held November 19, 2018, at Richardson-Brown Funeral Home, Pomeroy. After the memorial service, there was a graveside service at the Pomeroy cemetery, followed by a luncheon at the Methodist Church.
Karen Jean Schroeder
Karen Jean Schroeder passed away at her home in Dayton on November 10, 2018, following a struggle with cancer.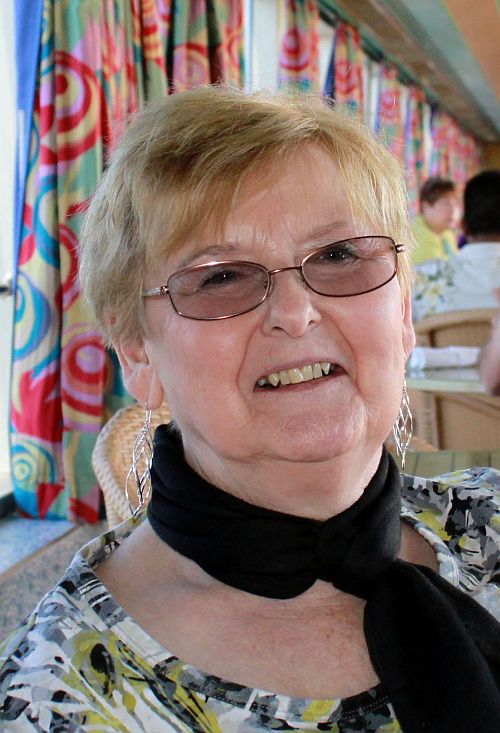 She was born to Kenneth and Elsie Hall in Nashville, Tennessee, on December 5, 1943. Following Kenneth's military service the family moved back home to Grandview, Washington. Karen graduated from Grandview High School in 1962. Following graduation she attended Washington State University.
She was married to Larry Helt from May 19, 1968, until his passing away in 1992. They had two children, Derek Helt and Kendra (Helt) Croft. Shortly following their marriage they moved to Colfax, Washington and then to Pomeroy. Karen worked at Dye Seed Ranch and later was employed as an accountant for Garfield County Public Works Dept. In 1985 their family moved to Dayton where Karen was employed at the Columbia County Public Works Dept. Following Larry's sudden death in 1992, Karen married Gary Schroeder on February 19, 1995.
Karen always enjoyed sharing her gift of singing. She would sing solos and with music groups. She had the privilege of performing at church, local theater performances and community events, as well as travelling engagements.
Karen had fond memories of family camping outings and boating on the river. She enjoyed traveling, taking vacations, going on cruises and visiting family. A highlight was the two trips to Cambodia to visit her son and daughter-in-law. She relished the opportunity to visit her children, grandchildren and great-grandchildren.
She was an active member of the First Christian Church in Pomeroy and Dayton, serving in the music ministry and as a Deaconess and Church Treasurer. Karen was an active member of the Dayton Kiwanis Club, serving as President for two years and as Secretary for numerous years. She especially enjoyed the friendships with fellowship with Kiwanians in the Southeastern Washington Division.
Karen is survived by husband of 23 years, Gary; her children, son and daughter-in-law, Derek (Pam) Helt from Phenom Phen Cambodia; daughter Kendra (Kevin) Croft, Spokane; two step-sons, Kevin Schroeder from Walla Walla and Steven Schroeder from Ft. Worth, Texas; and step-daughter, Angela Smith from Dayton; one sister and brother-in-law, Lorrel and Carl Melching from Grass Valley, California; seven grandchildren and two great-grandchildren. She will be remembered by nieces and nephews and many friends. Karen was preceded in death by her parents, Kenneth and Elsie Hall; and her deceased husband, Larry Helt.
A memorial service was held Saturday, November 17, at the First Christian Church, Dayton.
Lyle Landkammer
Lyle Landkammer passed away on November 7, 2018.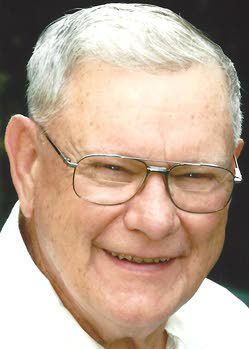 Lyle was the youngest of three children born to Edward and Rosrene (Sura) Landkammer on Sept. 17, 1935, in Pomeroy. He attended Catholic school and graduated from Pomeroy High School in 1953.
After graduation, Lyle worked for various local farmers before serving in the U.S. Army at Fort Lewis from 1958 to 1960. After his service, he worked for Pomeroy Seed and Pomeroy Warehouse and Feed until taking over the family farm from his father in 1972, where he worked until retirement in 2000.
Lyle married his wife, Judy, on his birthday in 1966, and they had four children: Kurt, Holly, Rose and Coni. In his younger years, Lyle enjoyed exploring the backcountry on his Honda trail bike. He was an excellent marksman and did a lot of hunting — he always got his deer and would say it was just a lucky shot. Lyle loved spending time with his family and enjoyed get-togethers with the class of 1953. He was a great storyteller who liked to go for drives in the country to look at the farm ground. He was a lifetime member of the Eastern Washington Ag Museum, the National Rifle Association, Pleasant Grove Grange, Holy Rosary Catholic Church and the Knights of Columbus.
Lyle is survived by his wife, Judy; son Kurt (Cindy); daughters Holly (Kipp) Meyer, Rose (Ed) Guzman and Coni Landkammer. Also, his grandchildren, Cody and Rachel Meyer and Austin and Brandon Landkammer; brother Vernon and sister-in-law Doris Landkammer; as well as numerous nieces, nephews and cousins. He was preceded in death by his parents and his brother, Alvin.
Janet LaVerne (Bye) Daud
Janet LaVerne Daud, 73, of Pullman passed away at the University Of Washington Medical Center in Seattle on Friday, October 19, 2018. As with everything in her life, she was upbeat and positive throughout her more than two-year battle with cholangiocarcinoma cancer.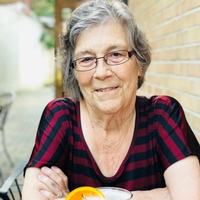 Janet was born August 6, 1945 to Harold Vernon Bye and Olive Marian Gaines. Her childhood years were happy times spent on the family farm in Pomeroy where she developed a strong attachment to the land and an appreciation for farm life.
Janet graduated from Pomeroy High School in 1963 and Washington State University with a teaching degree in 1967. It was during her collegiate years that she met and fell in love with a handsome young foreign student from Aleppo, Syria--Munir Abdel-Massih Daud. Following a year of teaching grade school in Othello, Janet and Munir were married and started their family in Pullman. Early career choices took them to Tukwila, Washington where Janet continued teaching and Munir worked for an engineering firm. Later, after spending a short time in Olympia, a strong attraction drew them back to Pullman to lay down their roots. Munir soon established his own engineering firm and the couple began to grow their family. A firstborn, John, was followed by sisters—Laila, Nadia and Ranna. Even after their young family began to grow, Janet often lent a helping hand with her husband's business.
Janet was also a loving grandmother to grandchildren, Iris and Jonah, children of John and his wife Stephanie. She cherished her time with her grandchildren.
As a wife, Janet fully embraced the culture and traditions of her husband's home country—the food, celebrations and music all became her own, which she joyfully passed on to her children. She also loved having a diverse group of friends with unique backgrounds.
Janet took full advantage of the connections to family members in the Middle East, which offered many opportunities for travel. She was thrilled by her visits to Lebanon, Syria and United Arab Emirates. She also had a strong connection to and affinity for Durango, Colorado, where her mother was originally from. She loved her visits to Ouray and Durango and was fortunate to have spent her final trip there.
In August, [2018], Janet and Munir celebrated their fiftieth wedding anniversary and were honored by their many friends and family from around the world. The couple was moved by the outpouring of affection by those who had been part of their lives.
Janet is survived by her husband Munir and her four children, John (Stephanie), Laila, Nadia, Ranna and two grandchildren. She also leaves behind her sister Diane and her brother Gary (Kayleen) and numerous nieces and nephews, both locally and around the world.
A memorial service for Janet celebrating her life is planned for Saturday, October 27th, 2018, at the Simpson United Methodist Church (325 NE Maple St, Pullman, WA 99163). In lieu of flowers, please consider making donations to The Cholangiocarcinoma Foundation: https://cholangiocarcinoma.org/.
Raymond L. Beale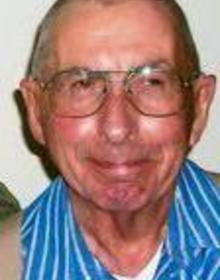 Raymond L. Beale was born June 26, 1930, at Walla Walla, to Marion and Betheen Beale. He graduated from Pomeroy High School in 1948 and Washington State College in 1953. Mr. Beale served in the U.S. Army, stationed in Germany, from 1953-1955. Ray passed away November 1, 2018.
He married Arlene V. Prince on June 8, 1958, at Clarkston, and the couple made their home in Pomeroy, where Mr. Beale worked as a farmer.
He was a member of Pomeroy United Methodist Church, Crankers, Speedsters, Eastern Washington Ag Museum, Lewis-Clark Antique Power Club, Pomeroy Gun Club and Mt. Misery Snowdrifters. He loved his family, his farm, growing his sweet corn and his old cars.
Survivors include his two sons, Loren Beale (Denise) of Pomeroy and Matt Beale (Lori) of Asotin; and his sister, Wilma Edwards (Dave) of Baker City, Ore. He is also survived by eight grandchildren: Sabrina Hasenoehrl (Kyle), Mallory Lobe (Trey), Greg (Sarah), Sean, TayLyn, Bryan, Kaylissa and Isaac Beale; and three great-grandchildren Halle, Haiden and Kamryn Hasenoehrl. He was preceded in death by his parents.
A memorial service was held November 7, 2018, at the Richardson-Brown Funeral Home in Pomeroy.
Memorials may be given to the Pomeroy United Methodist Church, PO Box 37, Pomeroy, WA 99347; or to the Eastern Washington Ag Museum, PO Box 326, Pomeroy, WA 99347.
Charles (Chuck) Leroy Fouty
Chuck was born in Seattle, Washington to Francis Bennett and Edith Fouty on Feb. 12, 1928. He died on October 30, 2018.
From a young age Chuck never shied away from work projects – his or those of other people he knew who needed something built or repaired. He was helping his father lay floor boards on Pearl Harbor Day at what would become the family home. He also enjoyed wood carving and painting.
While in the Army in 1950, Chuck volunteered for the front lines in Korea. Grateful to come home, he got back into civilian life and married Donna Chase. That marriage ended in divorce. Chuck spent several years as the Chief Engineer at Burien General Hospital (Highline Medical Center). The student Nurses would ask to practice taking blood pressure and giving shots on him. Chuck later married Elaine Killingsworth. They enjoyed road trips through the Northwest. She survives him at the family home.
Chuck was preceded in death by his parents and 3 brothers; baby Ben, James Joal and William Allen. One brother Clifford (Dixie) survives in Mesa, Arizona along with nieces and nephews.
Chuck was laid to rest in the Pomeroy City Cemetery in Pomeroy, WA. Memorials may be made to Make A Wish or Meals on Wheels.
Douglas W Powell
Douglas Powell, of Pomeroy, went home to be with the Lord on Friday, Oct. 26, 2018, after a very brave fight with cancer. He was born Aug. 12, 1957, in Portland, Oregon, and lived in Oregon throughout his early years before moving to Othello, Washington, with his family in 1969. He later moved to Pomeroy in 1989 with the flying service.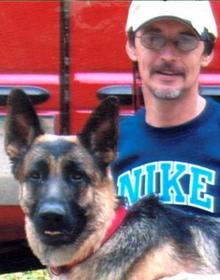 Doug was a part of the family flying service and earned his private flying license early on in life. Flying was a passion for Doug, but he also loved riding dirt bikes, four-wheelers, snow skiing, jet skiing, snowmobiling and up until the time of his passing, flying hobby helicopters.
Survivors include his wife, Sheila Powell of Pomeroy; two sons, Cody Powell of Castaic, California, and Matthew Powell of Pasco; two stepchildren, Tasia Weimer and Brendan Porter, both of Pomeroy; mother Anita Lenker of Coeur d'Alene; sister Sandra Williams of Little Rock, Arkansas; brother Dave Powell of Othello; five grandchildren; and many nieces, nephews and cousins.
Doug will be missed so very much, but we thank the Lord for the wonderful 61 years that we were blessed with him here.
There was a celebration of life at the Christian Church in Pomeroy on November 17, 2018.
Edna Marie Downing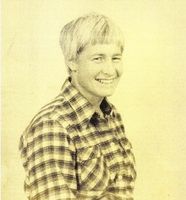 At age 74, Edna Marie left with the angels on October 22, 2018, from her home in Waitsburg, Washington, after succumbing to lung disease. Edna Marie was a deeply spiritual, caring person loved because of her devotion to family and friends, her generosity, energy, originality and the joy she received from doing favors for others. Her passions included being outdoors, camping, riding motorbikes, ATV's, crafts, observing nature, collecting "purdy" things, photographing old barns, trees and waterfalls, writing letters and just visiting.
Edna Marie was 7 when the family moved to Walla Walla. She graduated from Wa-Hi and moved to Waitsburg after her marriage to George where they raised their family. She was always busy and enjoyed pastimes such as softball, bowling, being a campfire leader, working at the cannery and eventually Nelson Irrigation for many, many years.
She was born in Pomeroy on October 30, 1943. Edna Marie was preceded in death by her birth parents, Cecil L. Kimble and Helen Jackson Kimble, and her sister Jennifer Black Board. She is survived by her husband of 55 years, George O. Downing, daughter Cindy Sonenthal, son Mark Downing, parents Janette and Richard Black, sisters Inez Kimble, Irene Kimble Cline, Cecilia Kimble Price, Sharie Black Ledford, Kathleen Black Harding, brother Rick Black, and four grandchildren.
Memorial services were held November 9, 2018, at Herring Groseclose Funeral Home, Walla Walla. The servbice was followed by a family-hosted light catering and potluck at the Presbyterian church in Waitsburg.
Peggy Lynn (Fischer) Egland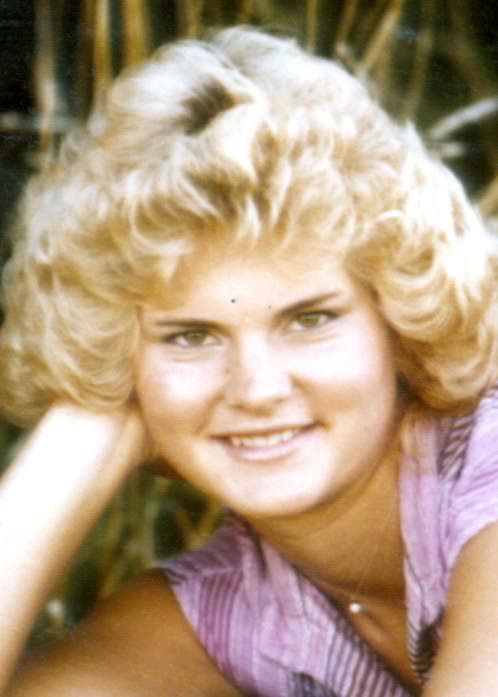 Peggy Lynn (Fischer) Egland passed away unexpectedly from cardiac arrest on October 18, 2018, while surrounded by family at St. Joseph Regional Medical Center in Lewiston.
Peggy was born December 28, 1961, in Lewiston, to Robert and Shirley (Messenger) Fischer of Pomeroy. She was the youngest of four siblings. Peggy graduated from Pomeroy High School in 1980. She joined the team at Regence BlueShield of Idaho in Lewiston in November 1991, and remained there until her death. In 1993, she married Anthony Egland, with whom she had two daughters. The couple divorced in 1996, but they remained friends for years.
Peggy was a devoted mother, sister, daughter, aunt and friend. She had a way of brightening up every room she walked into. She loved to make people laugh. Mama had a one-of-a-kind sense of humor. She had a special place in her heart for animals, especially her cat, Sharon French.
Peggy was preceded in death by her grandparents, Eva and Glenn Messenger, and Hazel and Jack Fischer; as well as her sister, Sue Brown. She is survived by her daughters; and her ex-husband. She also is survived by her brothers; her parents; and numerous nieces and nephews, as well as several in-laws.
There was a private burial at the Holy Rosary Catholic cemetery in Pomeroy. Peggy's celebration of life will be held at a later date. In lieu of flowers, donations may be made to the Lewis Clark Animal Shelter in Peggy's memory.
Howard Lyle Neal
Howard Lyle Neal was born March 24, 1930, the son of Howard Neal and Ruby (Townsend) Neal, in Milwaukie, Ore. His death occurred Thursday, Oct. 11, 2018.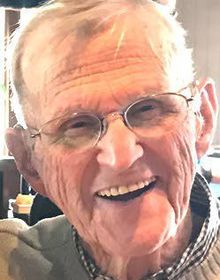 Although Howard's family moved several times after his birth, all of the moves occurred in Clackamas County. They eventually settled in Molalla, Oregon, in the foothills of the Cascade Mountains.
He graduated from Molalla Union High School in June of 1948. After high school, he attended Northwest Christian College in Eugene, Oregon, to become a minister, and at the same time the University of Oregon, where his requirements for liberal arts were fulfilled.
On June 15, 1952, he married the love of his life, Betty, at St. John's Christian Church in Portland. Howard would say, "It was the smartest thing I ever did." They celebrated their 66th wedding anniversary.
After graduating Northwest Christian College in 1954, he was the pastor at Prescott, Washington, for two years, and one year in Lewiston. He then moved to Des Moines, Iowa, to attend Drake Divinity, where he graduated with his master of divinity degree in 1960. While going to school, he served churches in Cumberland and Massena, Iowa, on the weekends.
In August of 1961, the Neals moved to Pomeroy, where he served as minister of the Christian church for 34 years, retiring in 1995.
Howard served his community, including the Pomeroy Chamber of Commerce, city planning commission, Human Service Board, Kiwanis Club, PTA, Pomeroy Ministerial Association and the Garfield County Food Bank.
He was preceded in death by his parents, Howard and Ruby Neal; stepmother Irene (Plater) Neal; brothers Kelton Neal and Gordon Neal; twin sisters Irene Renzema and Eileen Love; brothers-in-law Ray Renzema, Marlin Love and Bill Miller; sisters-in-law Gusta Neal and Rose Neal; and son-in-law Tom Metcalf.
He is survived by his wife, Betty; sons David Neal, Steve and Charleen Neal, and Timothy and Laura Neal and daughter Patti Metcalf; his second daughter, Melody (McClanahan) Darby; six grandchildren; six great-grandchildren; and numerous nieces and nephews, in addition to his "chosen" family and his church family.
A memorial service was held. In lieu of flowers, memorials may be given to Pomeroy First Christian Church or Garfield County Ambulance.
Darwin "Buzz" David Livingston (1940-2018)
Buzz Livingston was born March 31, 1940, in Lyon County, Minnesota, to Lee and Vivian Lucille "Peg" Livingston. He passed away peacefully, in the presence of family, at the Garfield County Hospital Wednesday, September 27, 2018.
Buzz grew up in Russell, Minnesota, starting his career and love of boats by sneaking into the Navy when he was 17 and serving in the Pacific. Afterward, he worked many trade jobs, such as Minuteman missile projects, a nursery and a couple years in construction in Minneapolis.
Buzz married Jane Williams in Rapid City, S.D., and moved to Albany, Ore., where he worked construction on the Green Peter Dam. After chasing dam construction work on Lower Monumental and Little Goose, they eventually settled in Pomeroy in 1970, where he worked on building Lower Granite. They raised their family here and Buzz lived in their home until his final day. Buzz continued working on Lower Granite after the construction was done, but not full time again until many years later. In the meantime, he worked many other construction jobs in Pomeroy and Dayton. After returning to work on Lower Granite Dam, Buzz eventually retired and started enjoying time off.
Through his years in Pomeroy, he enjoyed hunting and fishing with family, panning for gold, late night snowmobile rides through the streets of town, boating, dirt bikes, packing with donkeys; you name it, if it was outside, he did it.
In retirement, Buzz made tinkering around his home and garage a full time job, always tweaking things that needed to be built "better." He also drove trucks during harvest for his son-in-law and helped out there because when things broke, he could generally fix it. Buzz spent time in the mountains on ATVs and also just scouting around the places he spent younger years at with family and friends.
When Buzz lost Jane, he put additional focus into his family and grandchildren. He made trips back to Minnesota to visit his brother and family and to Albany, where he also had much family.
Buzz is survived by his daughters, Kim Livingston and Carla Blachly; brother Wayne; sister Barbara Burckhardt; grandchildren Pearl and Mason Blachly, and Nicole and David Livingston; and many nephews, nieces, cousins and friends.
Buzz is being reunited with his wife, Jane, and two of their beloved children, Craig and Ginger.
A memorial service was held at Spinners Hall Oct. 4, 2018, followed by a meal.
Wendell Murray Bartlow, 1924-2018
Wendell Murray Bartlow passed to his reward in Nampa on September 22, 2018. He was born December 28th, 1924 to Amos H. and Maurine (McFadden) Bartlow in Spokane, Washington. He was raised in Garfield County, near Pomeroy, Washington. He attended the Philomathian one room schoolhouse, taught by Mrs. Hood, until 6th grade and then Pomeroy Jr. and Sr. High School. He was voted Basketball MVP his senior season graduating in 1942. He attended Northwest Nazarene College in Nampa, Idaho for 5 months where he met Wilma Webster. In spite of her initial assessment that he was too short, he still convinced her to marry him August 30, 1945. "Whit" and Wilma made their home in Pomeroy before moving to a house on Kuhl Ridge and then moved to their farmhouse near Mayview in 1948 just prior to the arrival of Vonnie in January of '49. In October of '51 Nickie arrived, followed by Brant in '55, Jeanine in '58 and Kirk in '60.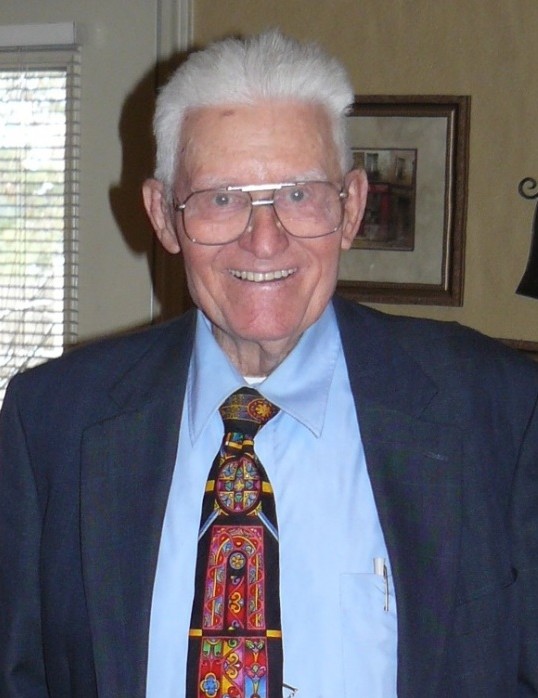 Whit loved farm life working with his brother Don and their father, Amos, for nearly 50 years. He often stated that he hated weeds and sin and not necessarily in that order. The brothers were innovators, building and selling air conditioned tractor cabs during the winter months. With the assistance of Herman Waldron, Whit modified a set of John Deere drills, a predecessor of the no-till drills of today.
Upon retiring from farming in 1991, Whit and Wilma moved into Pomeroy. Wilma passed away in February of 1993 and Whit moved to Nampa to be closer to his children. He married Kay Web in May of '95 and they enjoyed traveling together. Kay passed away in 2011. Kay's daughter Pam (John) Miller, their children and grandchildren contributed much enjoyment to his life.
Whit's love for basketball was evident in his support and encouragement of players and occasional attempts to verbally hold referees accountable, particularly at Pomeroy High, Nampa Christian, NNC and Boise State.
He was a very active member of the Pomeroy Church of the Nazarene, serving as Board Member, Sunday School Superintendent, youth leader, choir member and church basketball coach. Upon moving to Nampa he attended and served at Bethel Church of the Nazarene, assisting in development of the ball field, grading berms, spraying weeds, lawn care, welding and rebuilding chairs and singing in the choir. Throughout his life if the church doors were open, he was always there.
Whit exuded a zest for life, and often stated, "Life is a gift to be enjoyed, not a penance to be served." Laughter was medicine and a way of life. He never met a stranger, loved work, play, service and projects. His memory was legendary, quoting stories, Lincoln, poetry, and scripture. He found joy in ordinary things, completed every job, embraced any challenge, kept his promises and lived a life of devotion, stability and conviction.
He maintained his independence, living in his home until 5 days prior to his passing.
He was preceded in death by his daughter Nickie. He is survived by his children: Vonnie McDaniel, Brant (Patty) Bartlow, Jeanine (Alan) Fitzgerald and Kirk (Sharon) Bartlow, 12 Grandchildren: Brannon (Chantal) McDaniel, Brittany (Eric) Hickman, Brady McDaniel, Chris (Dawn) Peed, Derek Bartlow, Natalie (Jarryd) Samples, Jaden Bartlow, Janessa Bartlow, Teresa Fitzgerald, Jacob (Michaela) Bartlow, Amos "Joshua" Bartlow & Jessie (Stephen) Mitchell. 10 Great Grandchildren, and numerous nieces and nephews.
Special thanks to St. Luke's Wound Center, Home Helpers and Treasure Valley Hospice for their extraordinary care and friendship.
A Memorial Service was held September 29, 2018, at Bethel Church of the Nazarene, Nampa.
Memorials for Trinity Pines Campground may be sent to Bethel Church of the Nazarene.
Nancy Lee Wisner
Nancy Lee Wisner, 80, of Adna, Washington, passed away peacefully at home on August 15, 2018, surrounded by family after a long battle with Primary Lateral Sclerosis. Nancy was born June 12, 1938 to John and Lillian Hein at the family farm in Pomeroy. Nancy attended Adna High School, where she was the Salutatorian of her graduating class in 1956. Adna High School was also where she met the love of her life, LeeRoy Wisner. They were married in May, 1957, and built their first home together on Crego Hill before moving to Highway 6 in 1974.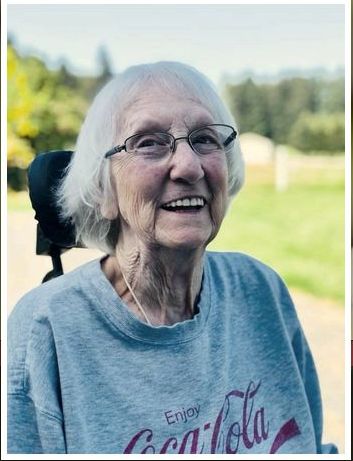 She held many jobs throughout the years but was most recognized for her 18 years driving school bus for the Adna School District. She also worked as a bookkeeper for many years at the family owned business, Wisner's Gun Shop. After retirement, she spent several years volunteering at Providence Centralia Hospital.
Nancy greatly enjoyed gardening, bike riding, walking, sewing, embroidery and reading. She also loved to bake and, when the children were growing up, there was always a full cookie jar, pie or cake on the counter. LeeRoy and Nancy liked to square dance and were members of the Adna Do Si Do's. She loved to be active and outdoors, the beach was one of her favorite destinations. Nancy loved sports as well and played slow pitch on the Sandrini Construction team for several years. She was also active with the Daughters of Washington Pioneers, Lewis County Chapter. After her retirement, you could find her walking "the loop" near their home on Highway 6 every morning, snow, rain or shine. Nancy was an original, die hard Seattle Seahawks fan, following the team long before being a 12th man was popular.
Her grandchildren and great grandchildren brought the most joy in life for her. She was very active in their lives and could be counted on to spoil them greatly with the gift of love and time well spent.
Nancy is preceded in death by her parents, John and Lillian Hein; brother, Ken Hein; and son, Donald Wisner. She is survived by her husband of 61 years, LeeRoy Wisner; son, Jim (Jennifer) Wisner; daughter, Julie (Royald) Richter; grandsons, Brad (Megan Beck) Wisner, Kris (Andrea Zabroski) Baird and Jaden Wisner; great granddaughters, Ember and Willow Wisner; her bonus great grandchildren, Tyronn and Terannce Forsythe; and another great grandchild due in February, 2019. She is also survived by her sister, Anna Lynes; and numerous nieces and nephews.
The family would like to extend their gratitude to all of the Hospice staff with Assured Home Health. They were a wonderful blessing and provided such loving care.
In lieu of flowers and gifts, the family asked that donations be made to the Adna Scholarship Foundation (ASF) for the Wisner Family Scholarship, PO Box 93, Adna, WA 98522 or to the charity of your choice in Nancy's name.
Diane Hattell
Diane Hattell passed away Tuesday August 7, 2018 in Spokane. Diane Hattell was born in Pomeroy, Washington on July 12, 1937. Diane lived in Pomeroy most of her life and was married for 57 years to George Hattell. Diane is survived by her brother Bert and his wife Carol Obenland; her three children and spouses, Curt and Eileen Hattell, Tony and Michelle Hattell and Mary and Darren Mutch; five grandchildren, Allison Hattell, Jessica Hattell, George Hattell, Jack Hattell and Myrhanda Mutch as well as many nieces and nephews.
Services for Diane were held on September 6, 2018 at the First Christian Church in Pomeroy followed by a reception at the church which followed a private graveside service.
Maxine (Stallcop) Cox
Maxine Cox passed during the night of Sunday, July 8, 2018. She had lived at Memory Manor, the Pomeroy long-term care unit at the Garfield County Memorial Hospital, for almost three years.
Maxine was born Nov. 11, 1917, at the Stallcop homestead at Kirby-Mayview, to Harley Bruce and Elizabeth (Gustin) Stallcop, the sixth of 10 children. She grew up on the Stallcop homestead, attended Pomeroy schools and graduated from Pomeroy High School in 1935. Maxine graduated from Washington State College in 1940. After graduation from college, she taught physical education at the junior and senior high school in Cashmere from 1940 to 1944.
Maxine was married to James Ellis Cox on June 23, 1944, in Walla Walla. She joined her husband at the farm at Dodge Junction, west of Pomeroy. She and Ellis had six children - Ray, Becky, Bill, Tom, Bob and Julie.
She resumed teaching in 1966 and taught junior high English, one year in fifth grade, and nine weeks of seventh grade math. Her fifth grade experience was a learning period for her as well as her students. She retired in 1982 with a total of 20 years teaching. Upon retirement, she traveled to 37 different states and multiple countries.
In addition to traveling, After her retirement, Maxine was a substitute teacher, tutored many students, volunteered at the senior center and food bank, conducted Bible study at Memory Manor, and volunteered with Statewide Health Insurance Benefits Advisor (SHIBA). She also judged the Future Farmers of America leadership contests many times and assisted older residents with the installation of the Lifeline systems in their homes. She was a member of St. Peter's Episcopal Church and she taught Sunday school for many years.
Maxine was Citizen of the Year in 2006. Over the years, she was a member of the St. Peter's Women's Guild, St. Peter's Bishop's Committee, Daughters of the Pioneers, the Pioneer Association, Phyla Nova, Daughters of the Nile and Eastern Star. As a child, she survived pneumonia, scarlet fever, shingles and whooping cough. As an adult, she survived pancreatitis and a brain bleed. Her husband, Ellis, died in 1993.
Maxine was preceded in death by her parents, Harley and Elizabeth Stallcop; her siblings, Fern Stallcop Freeburn, Wynne Stallcop, George Stallcop, Raymond Stallcop, Pete Stallcop, Betty Stallcop Ruark, Jack Stallcop, Don Stallcop and Doris Stallcop Wright. She is survived by her six children, Ray (Idy), Becky (Kate), Bill (Terrilie), Tom (Rebecca), Bob (Resa) and Julie (Jim); 18 grandchildren; 38 great-grandchildren; two great-great-grandchildren; and numerous nieces and nephews.
A memorial service was held July 20[, 2018] at Holy Rosary Catholic Church in Pomeroy followed by a family graveside service at the Pomeroy City Cemetery. Memorials may be sent to Pomeroy Senior Center, 695 Main St., or to St. Peters Episcopal Church, P.O. Box 490, Pomeroy, WA 99347.
Bill Waldron
Bill was born in Pomeroy on January 29, 1941, to Sam Waldron and Octavie Richards Waldron joining brother Herman and sister Hilda. He passed away on May 31, 2018, in Spokane.
For most of his life, Bill was in sales and management. He was also an accomplished sculptor. He liked to collect guns, knives, and cars. He also loved to watch old Westerns, and having grown up around horses he was always checking for the authenticity in those movies.
Bill is preceded in death by his mother and father; brother, Herman; and son, Donald. He is survived by his wife of 27 years, Cindy Waldron, of Pomeroy; son, Terry, of California; sister, Hilda; brother, Sam Jr.; step-mom, Dorothy, of Walla Walla; and step-children, Tammy, Kristie, and Kellie, as well as numerous nieces, nephews and cousins.
No service was held and his cremains were scattered over several of his favorite places. Wife Cindy will carry him in her heart and cherish their love forever. As Bill liked to say, "If I had known I was going to live this long, I would have taken better care of myself!"
Merle Baldwin, 1926-2018
Merle Morris Baldwin, of Lewiston, passed away May 30, 2018, at Royal Plaza Retirement Center in Lewiston. He was born Feb. 7, 1926, at home on Ping Gulch north of Pomeroy to Ralph Randolph and Flora Alta (Morris) Baldwin.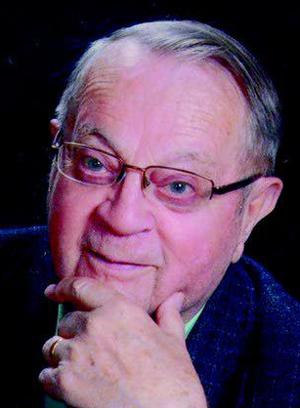 When he was 13, his family moved to Pullman, and he later graduated from Washington State College (now Washington State University) in 1949 with a degree in agriculture (animal science). He was a charter member of the Washington Flying Farmers, having joined in September 1946.
Merle served in the U.S. Navy in the South Pacific during World War II from 1944 to 1946.
He and Janice Adair Dudley were married March 10, 1951, in Pullman, and the couple moved to Pomeroy in 1957. They had four children: Mark Wesley, Randall Scott, Bruce Andrew and Jennifer Jan.
Merle was employed as a grain dealer for about 40 years at Johnson-Union, Pomeroy and Lewiston Grain Growers, retiring in 1988. He served eight years as a trustee of the Washington State Council of Farmer Cooperatives and as president for two years. He was selected as an honorary member of the Pacific Northwest Grain and Feed Association. Merle served as vice president of the Lewis-Clark Terminal Association. He then drove a school bus for 14 years for Pomeroy School District.
One of the highlights of his career was attending the 1969 State of the Union address by President Lyndon B. Johnson.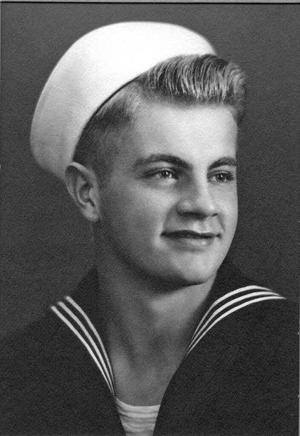 Merle was a lifelong member of the Sigma Chi Fraternity and the Veterans of Foreign Wars and was active in the Pomeroy Jaycees. He was a member of the Selective Service Board representing Garfield County from 1958 until 1972. He served two years as president of Washington State Council of Farmer Cooperatives from 1968 to 1969. He was a member of the Garfield County Hospital Board.
He was a member of Pomeroy United Methodist Church for 60 years and was a member of Congregational-Presbyterian Church in Lewiston at the time of his death.
During his 28-year tenure as secretary of the Pomeroy Bowling Association, he enjoyed league bowling and rolled a 300 game in 1963.
Merle and his wife, Janice, were very active in Camps Farthest Out (a non-denominational family camp) for more than 30 years.
He and Janice moved to Lewiston in 2012, and she died in November of that year.
Merle is survived by two sons, Mark (Carla Olson), of Corvallis, Ore., and Randy (Diane McIntosh) of Redmond, Ore.; daughter-in-law Charlene, of Palouse; and one daughter, Jennifer Ashby (Chris), of Lewiston; 10 grandchildren; 11 great-grandchildren; two great-great-grandchildren; companion Ella Basaraba; and numerous friends and relatives.
He was preceded in death by his parents; siblings; son Bruce, who passed in November of 2017; and grandson Sgt. Jacob Henry Demand, who was killed in action in Iraq in 2004.
A celebration of life was held July 21. 2018, at Congregational-Presbyterian Church in Lewiston. Memorials can be made to Spirit in Action International or Congregational Presbyterian Church.
Susy K. (Fischer) Brown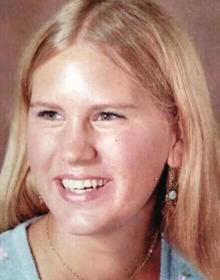 Susy K. Brown passed away Thursday, May 17, 2018, at St. Joseph Regional Medical Center in Lewiston, from a very aggressive cancer. She was 61.
Susy was born March 7, 1957, in Pomeroy to Robert and Shirley Fischer. She attended schools in Pomeroy.
A funeral mass was said May 24th, 2018, at Holy Rosary Catholic Church in Pomeroy.
The family requests that memorial contributions be made to the Humane Society or the Boys and Girls Clubs.
Wayne Brown
Wayne Mathew Brown passed away peacefully on Friday, April 27, 2018, while a patient at Pomeroy Hospital. He was born June 9, 1927, to Dewey Brown and Lois Dixon Brown. He was a lifelong resident of Garfield County.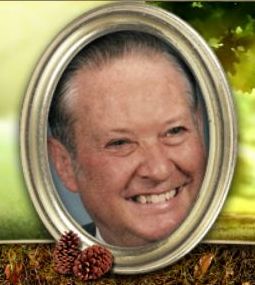 Wayne married Barbara Jean Fuller of Clarkston on Dec. 16, 1945. They had two daughters, Becky Lowry of Tucson, Ariz., and Linda K. McKeirnan of Pomeroy. Wayne and Barbara were later divorced, and in 1982, Wayne and Clarice Dye were married. Wayne and Clarice were married until her death, May 18, 2017.
At the time of Wayne's passing, one of his great-grandchildren, 2-year-old Maddex, was being treated for cancer at St. Jude's Hospital in Memphis, Tennessee. The family requested that memorial donations be sent to St. Jude's by calling 800-822-6344. Please state the donation is in memorial for Wayne Brown.
There was a viewing on May 19, 2018, at the Richardson-Brown Funeral Home, Pomeroy, followed by a graveside service at the Pomeroy City Cemetery. Family and friends celebrated Wayne's life at a luncheon that afternoon.
Delbert Lee Niebel
Delbert passed away Sunday, April 22, 2018.

Delbert was born June 28, 1932, to Oscar and Alma Baden Niebel, at Colfax. He graduated from Pomeroy High School in 1951. He attended Washington State University for one year before having to return home and work on the family farm. He lived on the farm in the same house from the time of his birth, where granddad Wendlin Niebel homesteaded in 1886, until entering the nursing home in 2013.
Pastime hobbies were hunting, fishing and watching the grandkids play sports, even though it was often more than 100 miles to their games.
Delbert married Ada Margaret Lueck on June 12, 1954.
In 1959, he learned the art of auctioneering through the Reich School of Auctioneering in Mason City, Iowa. In 1967, he graduated from the Institute of Meat Packing, where he got his diploma as a packer buyer and could have begun working as a packer buyer with a starting salary of $20,000, but decided to stay on the farm, where home was home. He never liked traveling on the big freeways.
Delbert belonged to several organizations, including Pleasant Grove Grange No. 978, Washington State Grange, National Grange, having his degree work in all seven degrees of the order. He belonged to the Washington Cattleman's Association, Washington Crop Improvement Association and the Washington State Auctioneers Association. He served 12 years on the school board from 1972 through 1984, and 20 years on the Grange Supply Board and Future Farmers of America advisory board.
Delbert spent many years auctioneering for the Pomeroy Fair livestock auction.
His beloved wife, Ada, preceded him in death in 2007. He is survived by his three children: son Gary (Sheri) of Pasco; daughter Karen (Lewis) Solt of Oak Harbor, Wash.; and nephew Glen, who they raised from 6 months old. Delbert also is survived by one grandson, Brian (Megan) Niebel of Pasco; and three granddaughters, Amy (Brent) Deutscher of Oak Harbor, Jennifer (Jake) Butenhoff of Waitsburg, and Lori Solt of Indianapolis. He also is survived by three great-granddaughters (Bailey and Jordyn Niebel and Harper Butenhoff) and three great-grandsons (Leland, Landen and London Deutscher). He also is survived by his brother, Ron (Loretta) of Pomeroy, and many nieces and nephews.
Services for Delbert will start at the gravesite for family at 10 a.m. Saturday, with a memorial service at 11 a.m. at the Pataha Flour Mill. The family will offer a luncheon after the service.
In lieu of flowers, memorials may be made to the Eastern Washington Agricultural Museum, where Delbert and Ada spent many wonderful hours helping; Pomeroy FFA Chapter; or the Garfield County Ambulance Fund
Dwaine Irvin Lueck, 1936-2018
Dwaine Irvin Lueck passed away April 9, 2018, in Spokane after a long battle with advanced Stage COPD. Dwaine was born in Davenport October 15, 1936, to Harvey and Wilma Brink Lueck.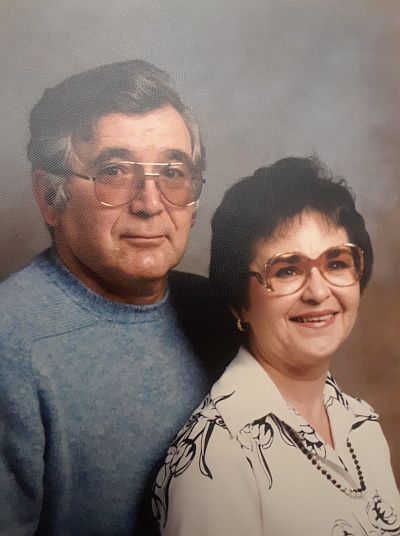 Dwaine married Rose Briggs in Spokane on October 20, 1957. Dwaine's Navy career lasted almost 23 years and took his family to many locations during that time. Rose and Dwaine had three children: Renee, Connie, and Larry. Rose and Dwaine enjoyed traveling and gambling and after retirement moved in 1994 to Laughlin, Nevada, to have secondary careers at the casinos.
Dwaine was preceded in death by his wife Rose of 58 years. He was survived by their children Renee and Dave Collingham of Spokane; Connie and Brian Stolz of Chicxulub, Yucatan, Mexico; and Larry and Cathy Lueck of Lancaster, California. Grandchildren include Scott Niebel, Megan Mahnke, Stephanie Luibil, and Emily, Molly, and Jon Lueck. Great-grandchildren include Haden and Kellan Luibil and Elysium and Annora Mahnke. Dwaine is also survived by a single sibling, Sandra Holderbaum of Lewiston. He was preceded in death by his parents and remaining siblings.
Joint services for Dwaine and Rose (who passed away in 2015) were held at the Washington Veteran's Cemetery, Medical Lake, July 9, 2018.
Gordon Dean Beyer, 1965-2018
Gordon Dean Beyer, 52, a resident of Potlatch died Feb. 6, 2018, at Gritman Medical Center in Moscow. Born June 19, 1965, at St. Maries, Idaho, to Gordon M. and Sherry L. Brown Beyer, he attended schools at St. Maries and Potlatch. He also went on to earn welding certifications at Lewis Clark State College in Lewiston. He married Kristiana Jones May 2, 1986, at Coeur d'Alene, and the couple made their home at Potlatch.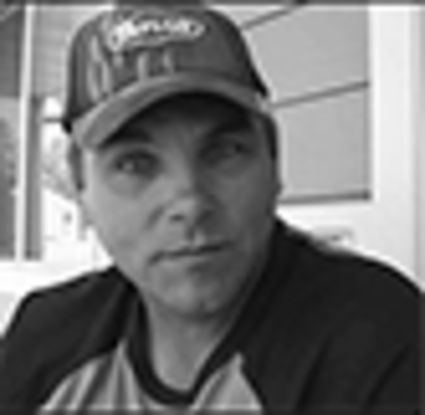 He worked for Garfield farmers where he learned to drive semi-truck. He started working in 1998 for Wm V. Lowry & Son driving logging truck. He also worked for Wilbur Ellis hauling chemicals, driving chip truck for Bennett Lumber and finally driving logging truck for Hansen Logging at Harvard, Idaho, until health reasons forced him to retire. Dean loved to work on cars, hunt, and fish.
Survivors include his wife of 32 years, Kristiana Beyer, at the Potlatch home; sons, Steven Beyer and his companion Courtney Jewett, Moscow; and Aarohn Beyer, Potlatch; daughter, Elainalynn Andres (CJ), all Potlatch; sisters, Shirley Mooney, Portland; Lynda Rustand, Moscow; and Sherry Allery and Peggy Fortner, both of Genesee; and six grandchildren.
Memorials are suggested to the Potlatch Ambulance Fund, Box 63, Potlatch, ID 83855.
Nelda Irene Koller
Nelda Irene Koller, 77, passed away peacefully, Wednesday, February 7, 2018, at Whitman County Hospital in Colfax from complications of pneumonia and heart failure. Nelda was born September 13, 1940, to Clarence and Lottie Kimble Watson in Pomeroy. She grew up on a farm, 25 miles south of Pomeroy on the edge of the Blue Mountains. She graduated from Pomeroy High School in 1958.
In February of 1959, Nelda married Larry Koller, they divorced, and were remarried on November 26, 1960. She completed her freshman year of college at WSU and then attended beauty school in Spokane and became a licensed beautician. While Larry was attending WSU finishing his veterinarian degree, they lived in Pullman from 1960-1963. Nelda worked as a beautician and was raising two children at that time.
In June of 1963, they moved to Lewiston, Idaho, and Nelda became a full-time homemaker with three boys. In September 1968, the family moved to a farm 20 miles north of Pomeroy, then with their fourth son. They resided there for 42 years while raising four sons. Nelda helped with the family farm and livestock activities.
Nelda was a lifetime member of the Pomeroy Christian Church, teaching Sunday school when she was in high school and later. She was twice president of the Mother's Organization associated with the AGR fraternity at Washington State University, Superintendant of The Home Ec. Department at the Garfield County Fair for approximately ten years, a member of The Spade Swingers Garden Club and a dedicated Pirate Booster. She loved quilting, crocheting afghans, playing cards, and especially doing stained glass. She loved her family and attending any event her children and later her grandchildren participated in. She enjoyed spending time at Loon Lake and watching Gonzaga basketball.
Nelda is survived by her husband, Larry of 57 years; sons, Jim (Terri) and Brian (Jana) of Pomeroy, Brent (Shana) of Amarillo, Texas; 10 grandchildren and seven great-grandchildren: Nick (Ashley) Koller and sons, Kanin and Carson; Craig Koller; Karla, husband, Phillip Luft and children, Evelyn and Jace; Darren Koller, wife Madison and son, Kolt; Dalton Koller; Darbi Koller; Jared Koller; Alyssa, husband, Mike Lehmitz and sons, Kaysen and Holden; HayLee Koller; Torrie, husband, Judah Burton; a sister, Joan Smith of Clarkston; a brother, Ron (Wiona) Watson of Hermiston, Oregon, and several nieces and nephews.
She was preceded in death by her parents; a son, Monty Koller, and a sister, Evonne Seipert.
The funeral was held Monday, February 12, at the Pomeroy Christian Church. The family suggests memorials to the Pomeroy Christian Church, PO Box 699, Pomeroy, WA 99347 or the Pomeroy FFA Alumni Association, c/o Kayleen Bye, 22 Sullivan Road, Pomeroy or a charity of your choice.
Helen V. Kralman
Helen V. Kralman of Pomeroy passed away February 2, 2018. She was born November 20, 1924. Her burial was on February 7, 2018, at the Pomeroy City Cemetery.
Helen was married on May 14, 1944, to Jeffrey G. Kralman (1924-1997).
Alta Jones Still Drader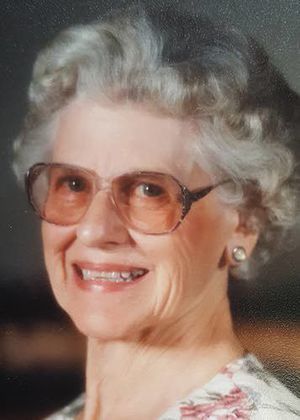 Alta Jones Still Drader passed away Monday, Jan. 29, 2018, at Memory Manor in Pomeroy, at age 97.
Clarence Robert Still and Alta were married Feb. 26, 1939. They had four children together.
Alta was well known for her beautiful gardens and wonderful cooking. She loved to can her home-grown produce, and she made wonderful pies. She liked dancing and card games, and playing the harmonica for her grandchildren.
Alta worked many years as a mail carrier to Starbuck and the Little Goose Dam, until a few years after the dam construction was complete. Alta then spent several years working at Garfield County Hospital as a housekeeper.
Her husband Clarence passed away in 1974, and several years later Alta married Everett Drader. They were later divorced.
A brother, Wayne Jones, preceded her in death. She is survived by two sisters, Lela Rovertto (Angelo) and Alene Frothinger; her four children, Bob (Mary) Still, James (Barb) Still, Peggy Baker and Linda Selders; as well as many grandchildren and great-grandchildren. Alta was a loving mother and grandmother.
A graveside service was at the Pomeroy City Cemetery.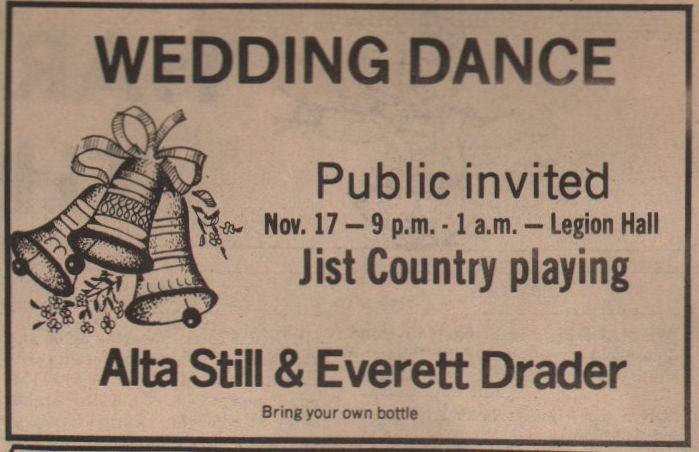 This advertisement ran in several issues of
the East Washingtonian during November, 1979.
Loretta Aleen (Abel) Spoonemore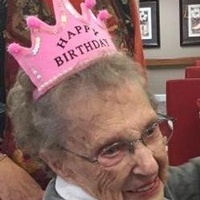 Loretta Aleen (Abel) Spoonemore, 97, longtime Dayton and Pomeroy, Washington resident and recently of Pullman, passed away Jan. 12, 2018 at Regency Pullman. Aleen was born Nov. 27, 1920 in Dayton, WA the only child of Reade & Daisy (Turner) Abel. She was a descendant of Columbia County pioneers and grew up in Dayton, Bellingham and Wenatchee. She graduated from high school in Wenatchee where she was a snow skier, member of the Drum and Bugle Corps and an accomplished pairs roller-skater before locating to Pilot Rock, OR for a time.
Aleen returned to Dayton and on April 26, 1941 she married Loren Spoonemore in Pomeroy. The newlyweds then moved to Pilot Rock, Oregon (Dale) where Loren worked in the logging industry and they brought home their first two children, Loren Joel (1942) and their daughter Donna May (1944). In 1948 they returned to the Dayton area, locating off and on to Pomeroy and Prescott, Washington, where Aleen worked seasonally for the Green Giant Company. The family finally settled in Dayton where they made their final home and their youngest daughter, Kay Redene, was born in 1952.
Aleen was a loving and devoted wife, mother, grandmother, great grandmother and a consummate homemaker her entire life. She was a devoted woman of faith, a talented seamstress, artist, and gardener. She could do almost anything with her hands. She was always supportive of her children and grandchildren no matter where their activities led them. Through the years Aleen was active in the Rebekah Lodge, PTA, Campfire, 4-H and Cub Scouts. She was a devoted member of the First Christian Church in Dayton and Pomeroy.
She is survived by her son Joe (Sandra) Spoonemore of Pullman; her daughter Kay Nelsen (Mike Miller) of Kent, Washington; 6 grandchildren Kevin, Kim, Kerrie, Chris, Brett & Eric and 15 great grandchildren. She was preceded in death by her husband Loren on Dec. 28, 1995, and a daughter Donna (Lester) Reid on August 4, 2007.
A graveside memorial service was held June 2nd, 2018, in Dayton. Kimball Funeral Home of Pullman was been entrusted with arrangements.
The family suggests memorial contributions be sent to Friends of Hospice, PO Box 484, Pullman, WA 99163 or 1067 Isaacs, Walla Walla, WA 99362. The family also thanked, in the sincerest way, the staff of Kindred Hospice and Regency Pullman for their total devotion and professional caring for our sweet mother. God bless you all.
Edward "Dick" John Wolf
Edward "Dick" John Wolf, 93, of Pomeroy, passed away peacefully Thursday, Jan. 4, 2018. He was born in Lewiston to Frank and Elizabeth (Feider) Wolf and lived his entire life in Pomeroy.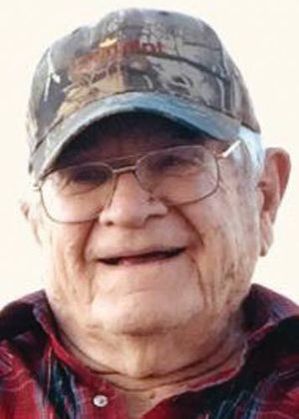 Dick enjoyed being at the "Ranch," where he had lived since 1965. He loved being with his family and spending time with his grandchildren. He also was a true farmer at heart and he drove tractor up until his late 80s. He was a kind and gentle soul with a witty side who kept everyone on their toes. One of his favorite things to do was attending the Garfield County Fair, and he always made a point to enter as many vegetables as he could.
Dick graduated from Pomeroy High School and following that he worked on the family farm. Dick met the love of his life in Pomeroy, where she had come to teach school following college. JoAnn Ethel Lindstrom and Dick were married April 27, 1957. They celebrated their 60th wedding anniversary just this past year. They made their home in Pomeroy, where they had 11 children.
Dick was extremely loving and proud all of his children: Leonard Wolf of Chicago; Laura Amy of Puyallup, Washington; Cathryn Gridley and her husband, Dale, of Adams, Oregon; Rick Wolf and his wife, Selena, of Pomeroy; Jenny Salzetti and her husband, Rich, of Lake Tapps, Washington; Maria Nelson and her husband, Pete, of Walla Walla; Bob Wolf and his wife, Jessica, of Pomeroy; Mary Berger and her husband, Randy, of Lewiston; and Pat Wolf and his wife, Dawn, of Grandview, Washington. He also is survived by his wife, JoAnn; three brothers, Bill of Pomeroy, Stan and his wife, Mona, of Post Falls, Idaho, and Dennis and his wife, Beatie, of Spokane; and many loving grandchildren, great-grandchildren, nieces, nephews and extended family.
He was preceded in death by his parents; a brother, Francis Christopher; three sisters, Virginia, Rosemary and Betty; two sons, Eddie and Christopher; and two grandchildren, Benjamin and Roland.
A Rosary was recited Friday, January 5, 2018, at the Holy Rosary Catholic Church in Pomeroy. The funeral Mass will be held in the same location on Saturday, the 6th.
Memorials can be made to Garfield County Livestock 4-H in care of Garfield County Extension Office, P.O. Box 190, Pomeroy, WA 99347, or Pomeroy FFA Alumni in care of Kayleen Bye, 22 Sullivan Road, Pomeroy, WA 99347.