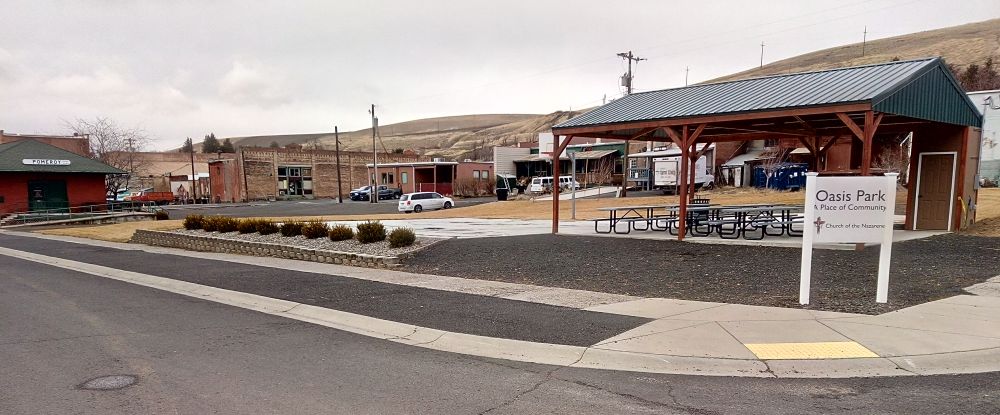 Historic District Downtown Building Inventory
Currently Vacant (Site ID 62)
Classification: Vacant
Ninth street and Columbia Boulevard

According to the 1896 Sanbom Fire Insurance Map, this site was vacant. A cleaning establishment (Sid's) was advertising in the early teens. By 1922, a cold storage plant and assorted small outbuildings stood on the site. Accessory Structure: None

Description and much of the Cultural Data based on
research by Donovan & Associates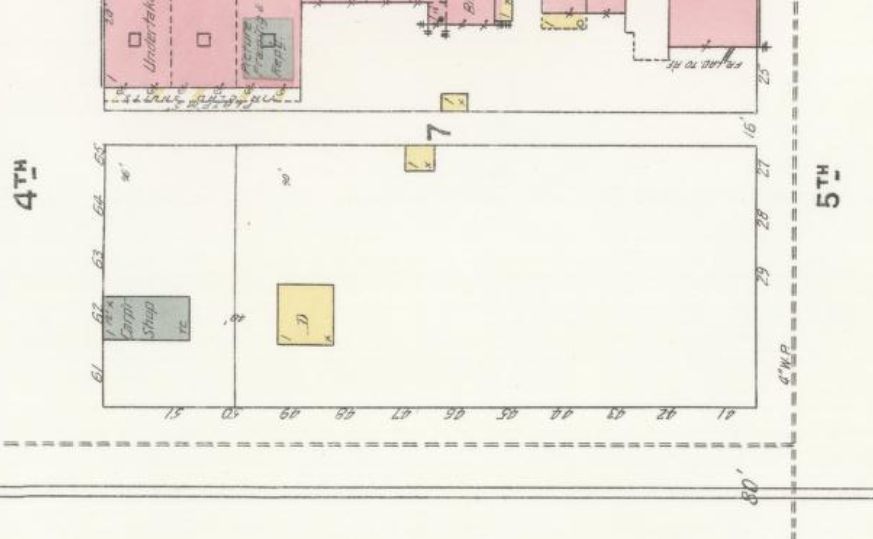 From the 1908 Sanford Fire Map of downtown Pomeroy. Note that 4th is now 8th and 5th is now 9th. That's Columbia on the bottom with the railroad shown as he double line running left to right near the bottom of the image. There should be another property line top to bottom just to the right of the square yelloe building marked "D".
The Pomeroy train depot building will be built in about three years covering the green building and the yellow building. Our site is still vacant.
Wandering Pomeroy's Main Street
This Web site has been financed by Castlemoyle Books and Gifts for the Pomeroy Historic Preservation Committee.
The Committee gratefully acknowledges donations of time, photographs, scans, and other
assistance from the Garfield County Museum and individual citizens of Pomeroy and Garfield County.

The Pomeroy Historic Preservation Committee
66 South 7th Street
Pomeroy WA 99347
Copyright © 2002-2021 John R. Gordon