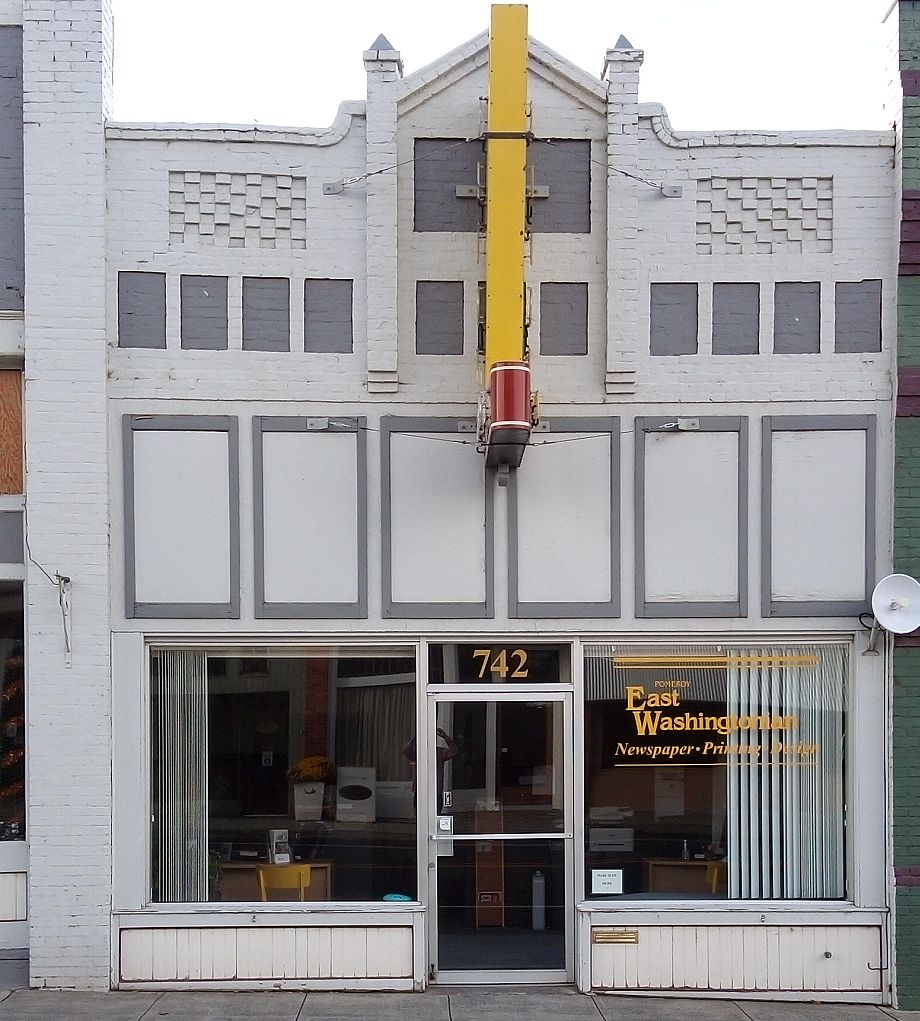 Historic District Downtown Building Inventory
McEnery Block (Site ID 42)
742 Main Street
Classification: Historic Contributing
The McEnery Building was completed in 1901 by William McEnery for use as a saloon for F.S. Easum. (McEnery came to Garfield County in 1862 and died in 1913.) Around 1915, Keattes Brothers Pool Hall occupied the building, and later the popular Sommerville Club moved into the storefront. Later uses of the building include a T.V. repair shop, a drug store, and gift shop. The offices for the East Washingtonian newspaper now occupies the McEnery Building.
The one-story painted brick building has a central peaked parapet flanked by small brick pilasters with pyramidal caps. The building is similar in design to the Hazelton and Black buildings to the east.
Description and much of the Cultural Data based on
research by Donovan & Associates
Sommerville Club House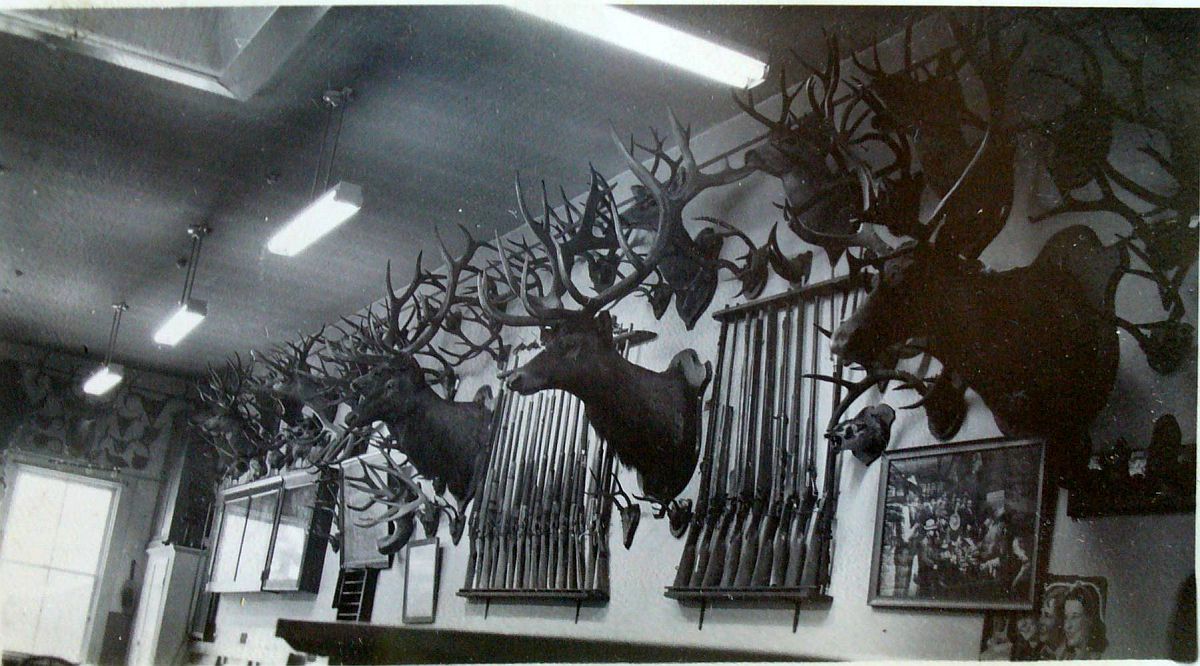 Here's one wall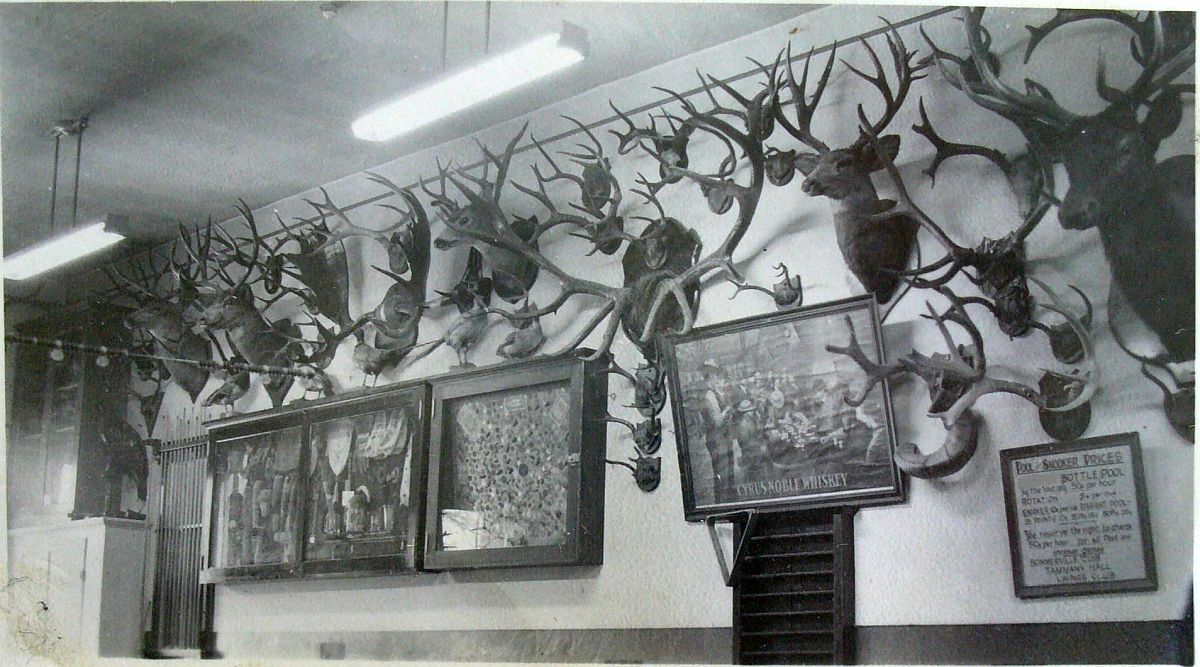 Here's the other wall
Wandering Pomeroy's Main Street
This Web site has been financed by Castlemoyle Books and Gifts for the Pomeroy Historic Preservation Committee.
The Committee gratefully acknowledges donations of time, photographs, scans, and other
assistance from the Garfield County Museum and individual citizens of Pomeroy and Garfield County.

The Pomeroy Historic Preservation Committee
66 South 7th Street
Pomeroy WA 99347
Copyright © 2002-2022 John R. Gordon