Historic District Downtown Building Inventory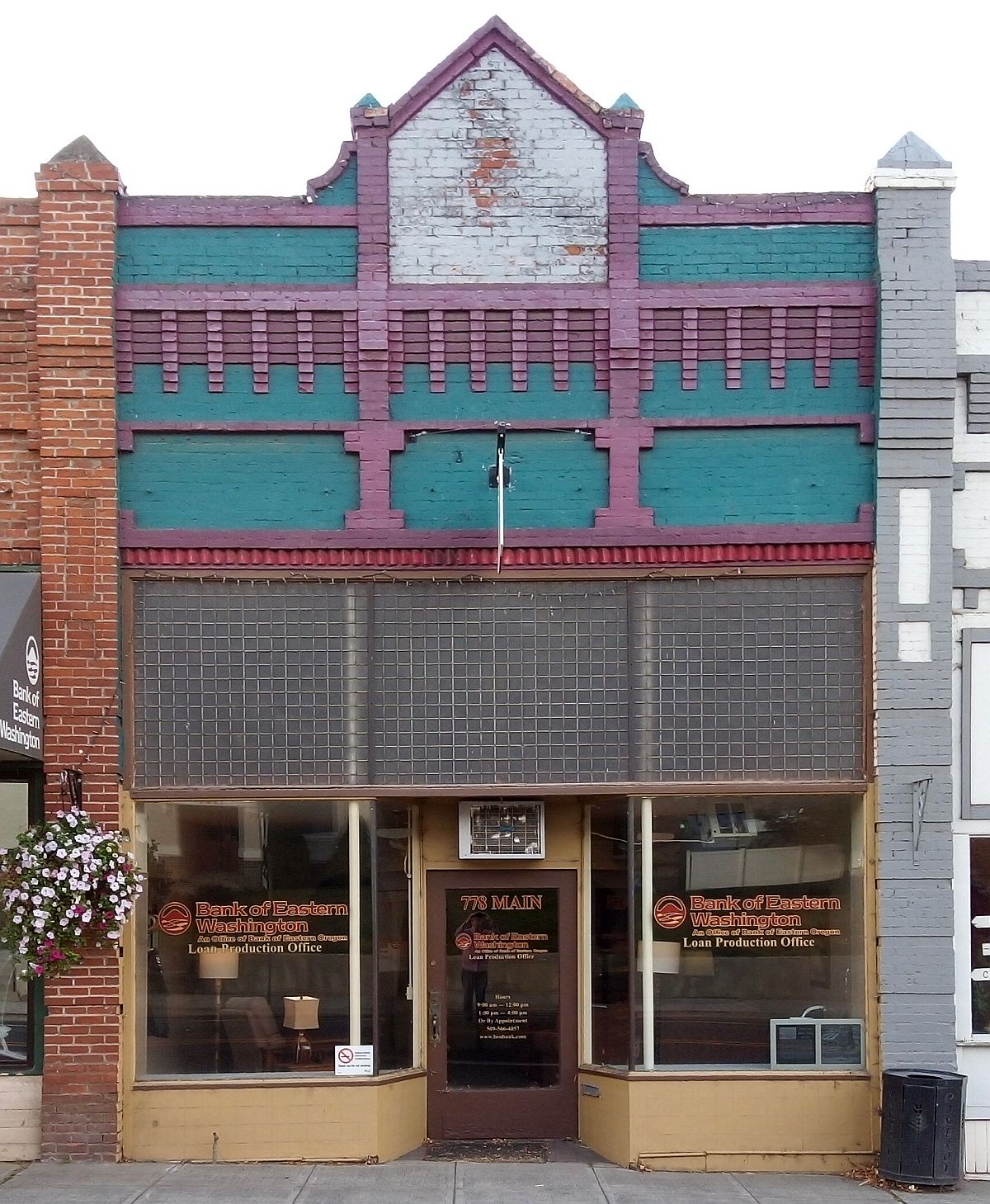 Hazelton Bldg (Site ID 39)
Current (2021) address: 778 Main Street
1953 address: 877 Main street, Phone #62-J
Classification: Historic Contributing
James Hazelton completed construction of this building in February 1901 after the 1900 Pomeroy fire. Hazelton was a harness maker and planned the 20'x80' building for his own harness and implement shop. The front of the shop was used for display purposes and the back for a manufacturing area. The northwest comer of building was set aside for the office of N.D. Knettle with the Pacific Coast Elevator Company. By 1914, W.J. Rummens owned the building for his meat market (The Cold Storage Market). Rummens also owned a stockyards and slaughter house that supplied the meat for his Main Street business. The market was later known as Bryan-Read Meat Market, and the Pomeroy Meat Market and Ice (owned by Bryant and Verie Whittaker). Later occupants include a flower shop and barber shop.
At the time of the historical nomination, the building had been used as a video store since about 1990. As of 2020, the building housed offices for the commercial loan department of the Bank of Eastern Oregon.
The one-story brick building has a raised pointed parapet flanked by small brick pilasters with pyramidal caps. The building is identical in design to the Black Building to the east. These buildings share a common wall divided by rusticated brick pilaster with recessed panels and simulated quoins.
Description and much of the Cultural Data based on
research by Donovan & Associates
Wandering Pomeroy's Main Street
This Web site has been financed by Castlemoyle Books and Gifts for the Pomeroy Historic Preservation Committee.
The Committee gratefully acknowledges donations of time, photographs, scans, and other
assistance from the Garfield County Museum and individual citizens of Pomeroy and Garfield County.

The Pomeroy Historic Preservation Committee
66 South 7th Street
Pomeroy WA 99347
Copyright © 2002-2021 John R. Gordon