Still a car sales lot for Farm & Home, Spring, 2021
Historic District Downtown Building Inventory
Vacant Lot (Site ID 47)
690 Main Street

This resource is currently a gravel parking lot with curb-cut at sidewalk.

According to the Sanborn Fire Insurance Maps, by 1896, a 34' x 80' structure housed a commercial business in the west half and a tailor shop in the east half. By 1922, a confectionery and soft drinks shop was in the west half, and an express and telegraph office in the east. A tractor shop occupied the structure by 1930.

Description and much of the Cultural Data based on
research by Donovan & Associates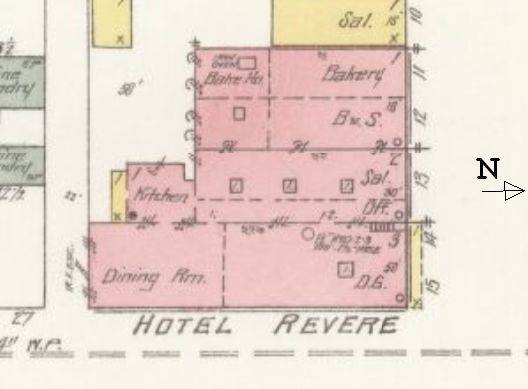 (We are looking at numbers 12 and 11, the top of the reddish color.) The 1904 Sanborn map showed a brick building with a Bakery in the western half and a "Bu. S." in the eastern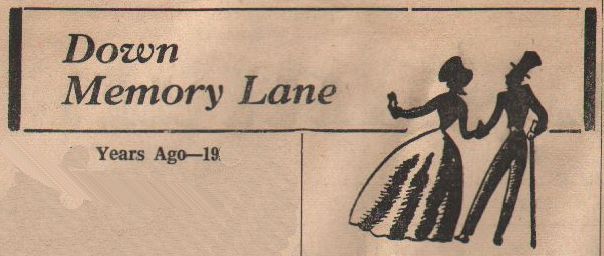 An exploding gasoline tank turned two businesses in the old Koller building into a raging inferno in a matter of minutes Tuesday night, Oct. 5, and it took two hours before the Pomeroy fire department could control the stubborn blaze. Pomeroy Collision & Glass, where the fire began, and Hill's Honda, were made homeless and the Koller building was regarded as a tortal loss."
East Washingtonian's Down Memory Lane column of October 9, 1975 -- 10 Years Ago (1965)
The building was occupied by Hill's Honda and Pomeroy Collision & Glass, when it was destroyed.
Wandering Pomeroy's Main Street
This Web site has been financed by Castlemoyle Books and Gifts for the Pomeroy Historic Preservation Committee.
The Committee gratefully acknowledges donations of time, photographs, scans, and other
assistance from the Garfield County Museum and individual citizens of Pomeroy and Garfield County.

The Pomeroy Historic Preservation Committee
66 South 7th Street
Pomeroy WA 99347
Copyright © 2002-2022 John R. Gordon