Historic District Downtown Building Inventory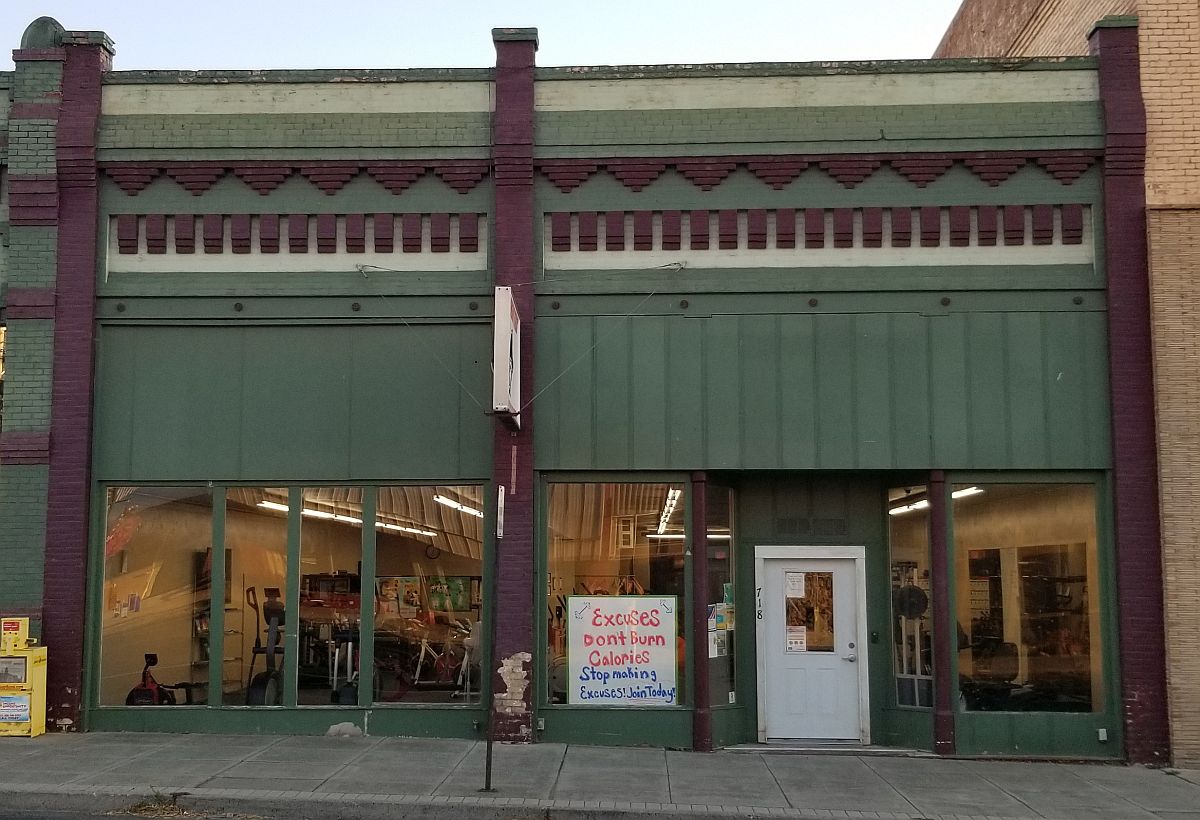 Central Drug Store (Site ID 44)
718-722 Main Street
Classification: Historic Contributing
Constructed in 1903, the Central Drug Store was erected by Dr. Chester Ernest Kuykendall. The building housed the Central Drug Store (west side), doctors' offices (rear), and a variety store (east side, Cardwells). Kuykendall, a native of Oregon and pioneer of 1882, operated the drug store and pharmacy for over thirty-five years (established 1882). He died in 1948 at the age of 79. His son, C. E. Kuykendall worked with his father in the family business. The two stores were later combined into a grocery store.
Kuykendall's Central Drug (last EW advertisement I have is 1936)
Berglund's Family Foods/Food City (when through 2005 when closed) at the time of the historic nomination.
Clothing store, thrift shop, and now Pomeroy Physical Fitness.
The one-story building has a brick parapet divided by three raised brick pilasters that extend above the cornice. The western storefront has a recessed central entrance, glass panel door with wood surrounds, and newer boards covering the bulkhead. The east storefront has tall windows with wood surrounds (newer installation).
Description and much of the Cultural Data based on
research by Donovan & Associates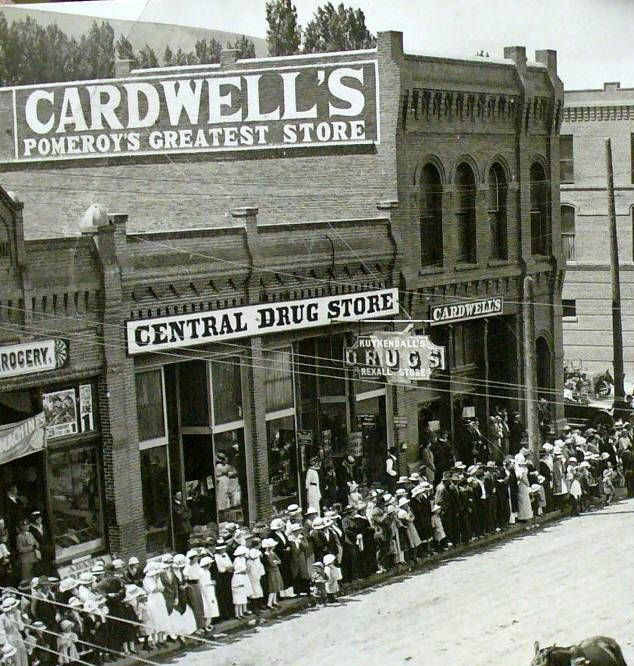 This undated photo from the early 20th century shows a crowd gathered at a parade in front of the Central Drug Store.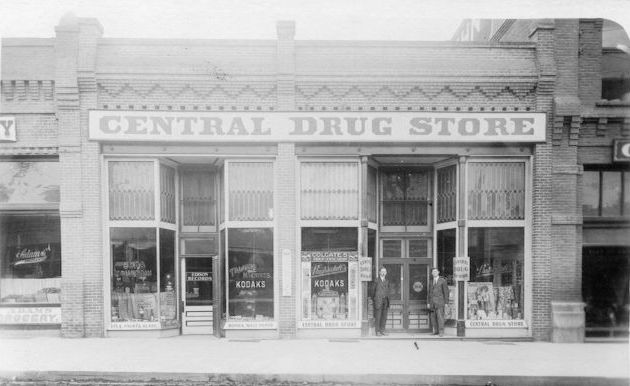 (Photo courtesy of Quest Keatts)
This photo of the front of Central Drugs is undated, but that looks
like a "C" from Cardwell's on the right hand side, dating it to post 1908.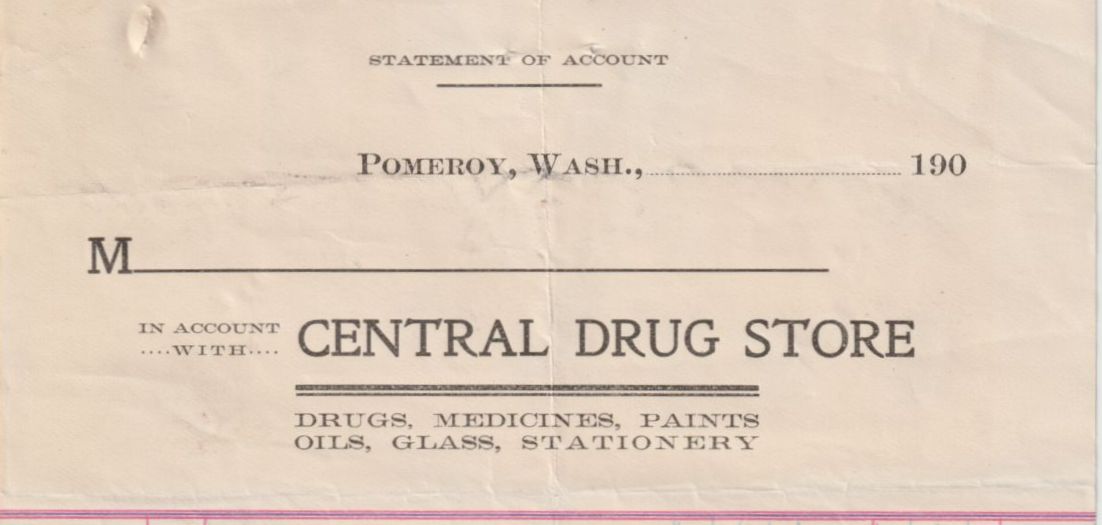 (Courtesy of the Garfield County Museum)
I'm not sure when in 190#, this statement head came from, but it was in a packet of papers connected with the probate of Mike Buckley's will.
Wandering Pomeroy's Main Street
This Web site has been financed by Castlemoyle Books and Gifts for the Pomeroy Historic Preservation Committee.
The Committee gratefully acknowledges donations of time, photographs, scans, and other
assistance from the Garfield County Museum and individual citizens of Pomeroy and Garfield County.

The Pomeroy Historic Preservation Committee
66 South 7th Street
Pomeroy WA 99347
Copyright © 2002-2021 John R. Gordon