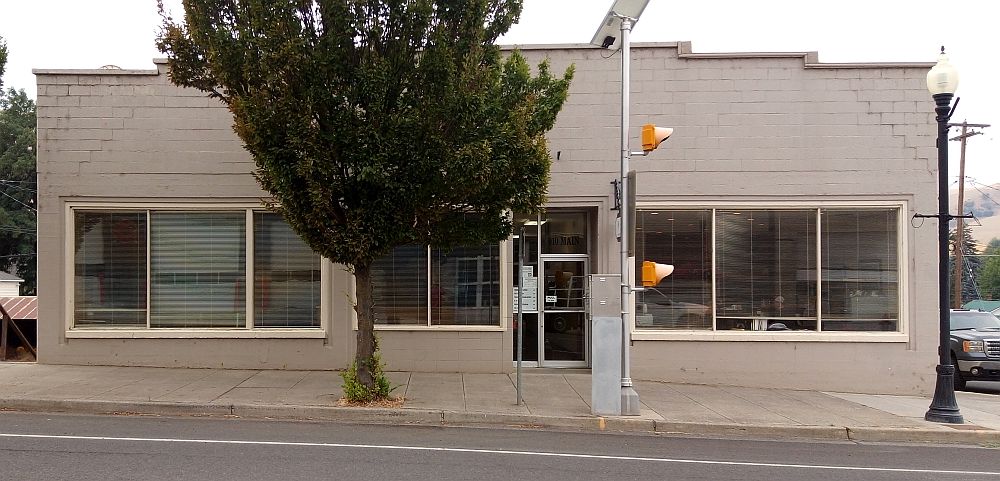 Historic District Downtown Building Inventory
Pomeroy Tractor Company (Site ID 29)
By 1896, Charles White's Red Elephant Livery stood at this site, and by 1922, Bartlow's Garage. In September 1945, Archie Bryant purchased this site for $7,000 to build a new concrete building for his business, Pomeroy Tractor Company (East Washingtonian, 20 September 1945). Construction started in the fall of 1945. The Pomeroy Grain Growers, Inc., purchased the property in the mid-1970s and still occupy the structure.
The one-story concrete block building, constructed in 1945-46, has modified hip roof concealed by a high stepped parapet with a slightly projecting concrete cap, large wood sash fixed-pane display windows, a recessed entrance on the front (north) elevation, aluminum frame door with sidelights and transoms, basement and a concrete foundation Windows on the east and west elevations have been endosed; some of the original multi-pane steel sash windows are intact on the south, east, and west elevations. A lower one-story concrete addition was added to the rear elevation in 1949.
(A corrugated shed is southeast of the building in the vacant lot to the east, part of the Grain Growers property. The shed is a Non-Historic, Non-Contributing structure to the site.)
Description and Cultural Data based on
research by Donovan & Associates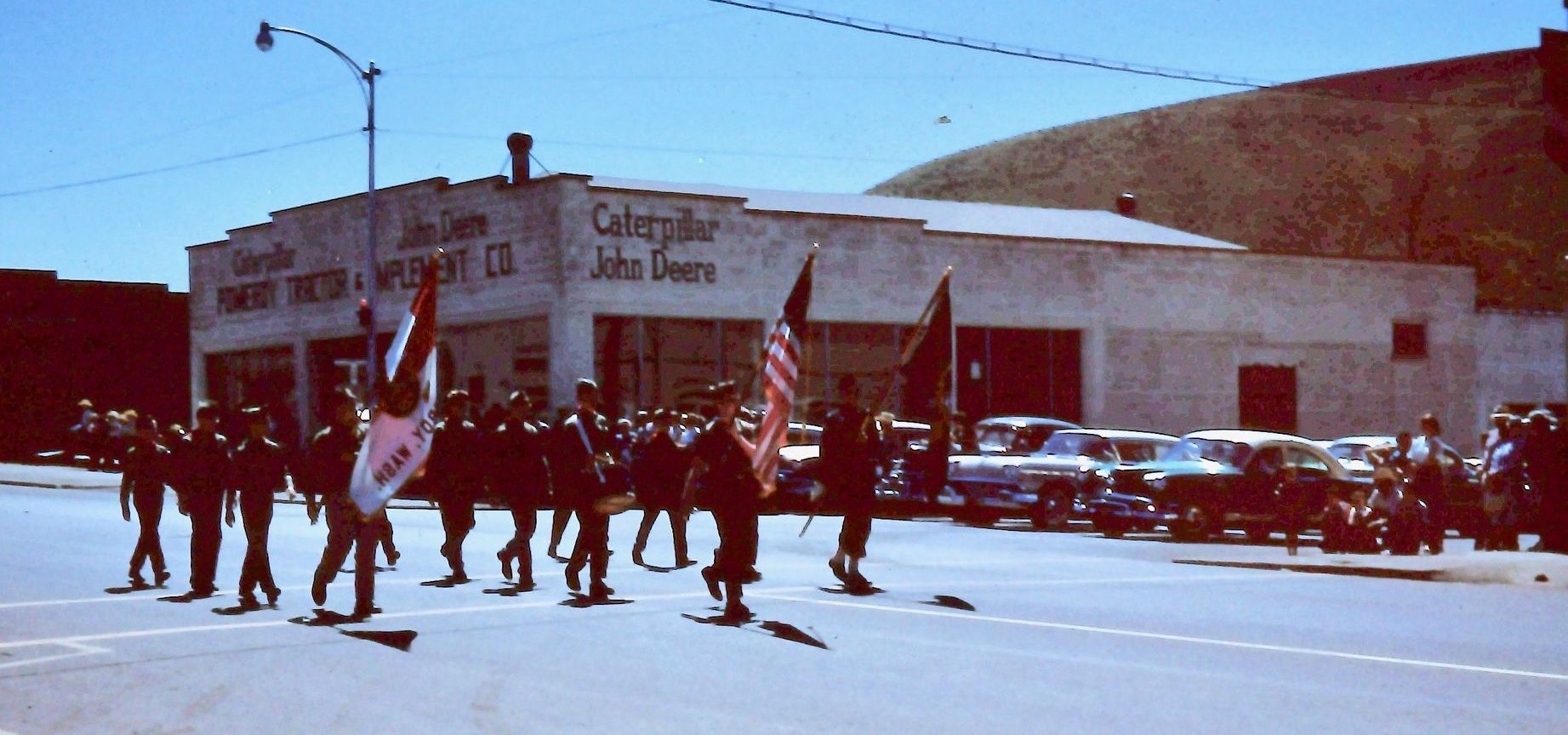 During the 1951 Pioneer Day Parade
(Photo courtesy of Bill Stanley)
Wandering Pomeroy's Main Street
This Web site has been financed by Castlemoyle Books and Gifts for the Pomeroy Historic Preservation Committee.
The Committee gratefully acknowledges donations of time, photographs, scans, and other
assistance from the Garfield County Museum and individual citizens of Pomeroy and Garfield County.

The Pomeroy Historic Preservation Committee
66 South 7th Street
Pomeroy WA 99347
Copyright © 2002-2021 John R. Gordon