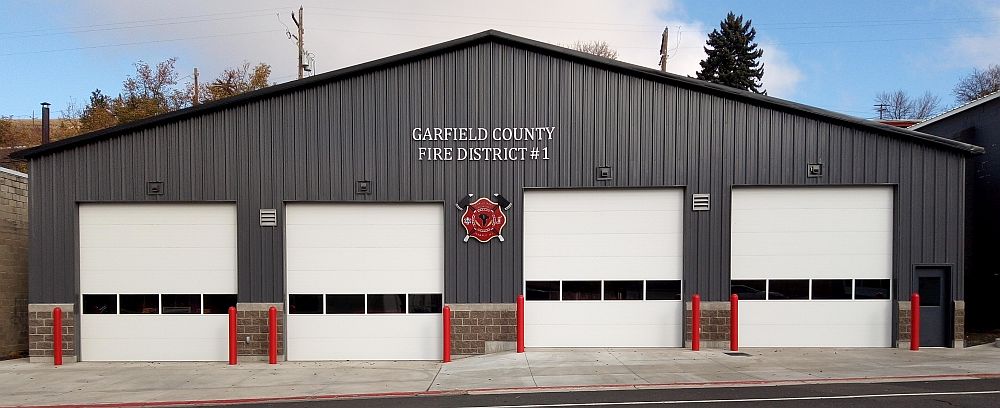 Seen in November, 2021, this large garage has replaced the Electric Service Station building
Historic District Downtown Building Inventory
Electric Service Station (Site ID 22)
(Non-Historic, Non-Contributing Building)
According to the assessment records, this lot was owned by L.W. Brown in 1916-17. The structure was most likely built circa 1919 by pioneer L.W. Brown as an investment to house the Electric Service Station. The 4 March 1919 edition of the East Washingtonian states that "L.W. Brown will build a new building on Main Street in the spring."
By 1930, the subject building was used by the Woodmen of the World for a hall, and later the Forester's lodge. Other uses of the building include Bartlow's Second Hand Shop and Harvester Shop, a tackle shop, and starting in 1978, the East Washingtonian offices.
Cultural Data based on
research by Donovan & Associates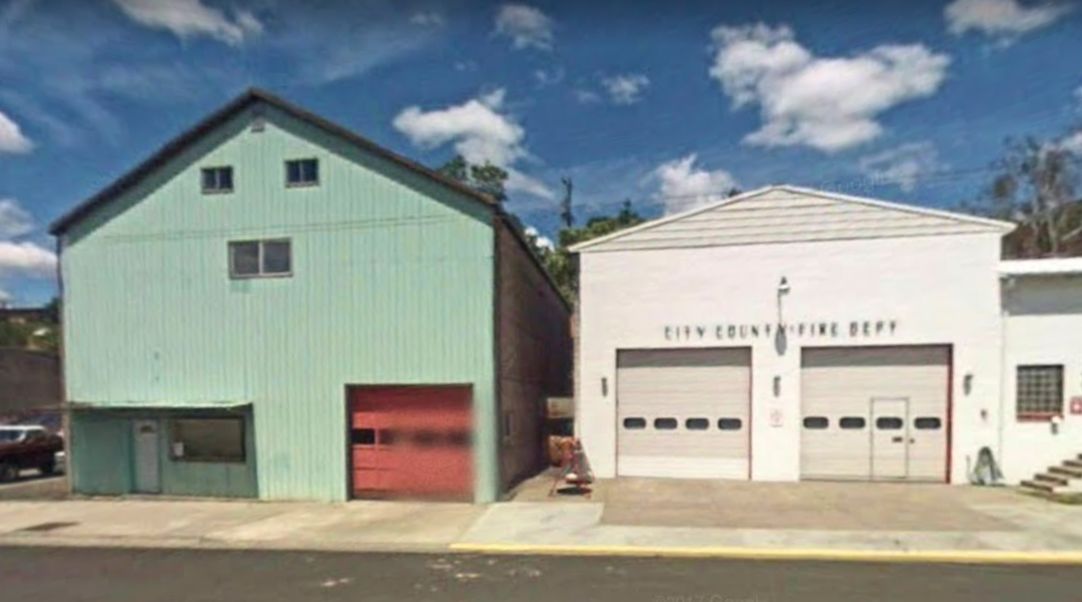 Here's our building (the green one on the left) as seen in 2007 by the Google photography car
Electric Service Station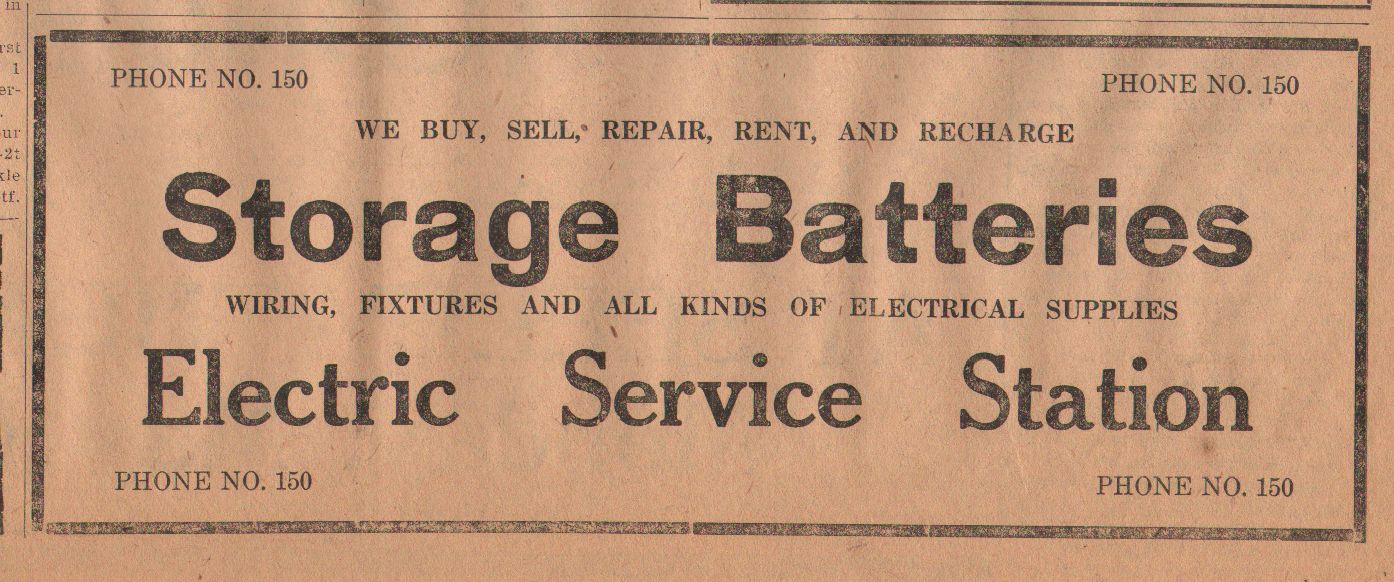 They really wanted you to know their phone was 150 back in April, 1919.
Seen on page 9 of the July 5, 1919, East Washingtonian: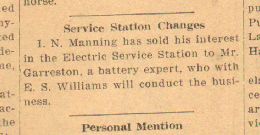 Service Station Changes
I. N. Manning has sold his interest in the Electric Service Station to Mr. Garreston, a battery expert, who with E. S. William will conduct the buiness.
Forester's Hall
East Washingtonian newspaper
It's a Long Way Up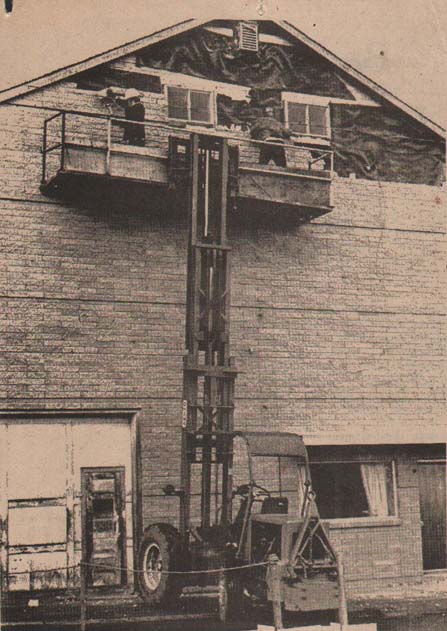 From a February, 1978, issue of the East Washingtonian comes this photo by Mike Denuty. The caption read "Frank Scoggin and Dave Laughery removed the facing brick from the front of the East Washingtonian office last Thursday, as part of a continuing remodeling project. A windo has since been installed at the second floor level and steel siding will be installed in the next few days."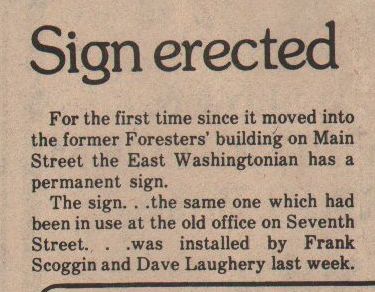 They've got a sign!
Wandering Pomeroy's Main Street
This Web site has been financed by Castlemoyle Books and Gifts for the Pomeroy Historic Preservation Committee.
The Committee gratefully acknowledges donations of time, photographs, scans, and other
assistance from the Garfield County Museum and individual citizens of Pomeroy and Garfield County.

The Pomeroy Historic Preservation Committee
66 South 7th Street
Pomeroy WA 99347
Copyright © 2002-2023 John R. Gordon