Historic District Downtown Building Inventory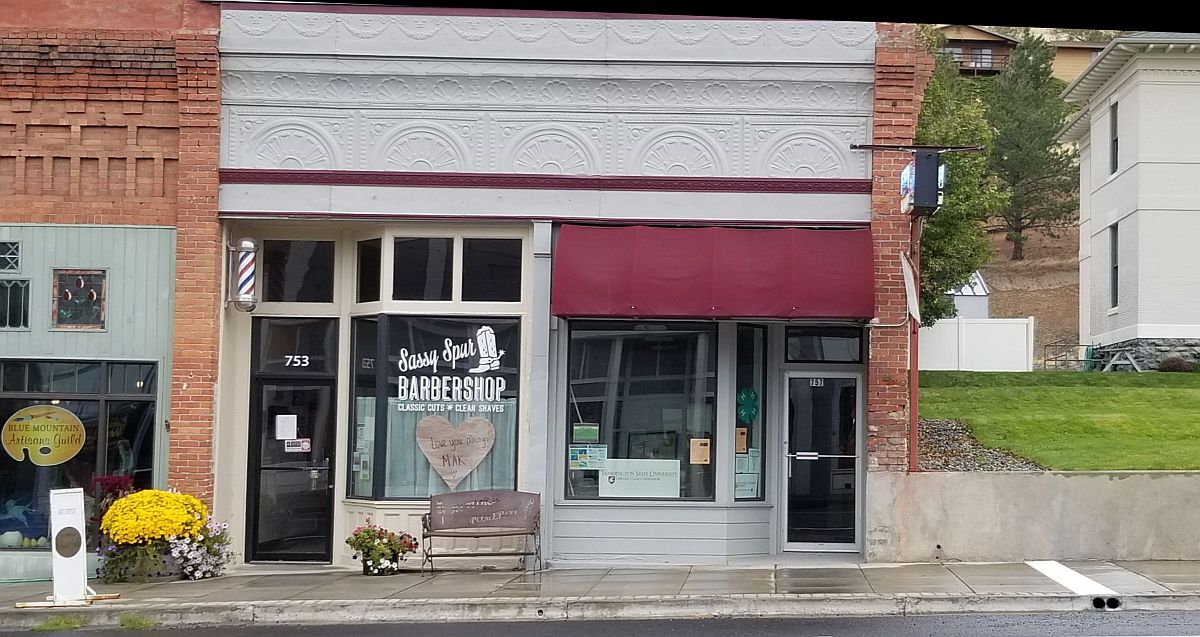 The Richardson Building, Spring, 2021
The Richardson Building (Site ID 12)
Sassy Spur: 753 Main Street
WSU Extension: 757 Main Street
Classification: Historic Contributing
According to the 1896 Sanborn Fire Insurance Map, a 20'x35' wooden tailor shop was on this lot prior to the construction of the current brick building circa 1904. E. Richardson had a second hand store in the building until 1912 when the business was sold to George F. Cluck. By 1922, the structure housed Sparkman's Barber Shop in the west half and Herbert Kuykendall's Tire Shop in the east half, and by 1930, a store was in the west half and Berringer Shoe Shop in the east. From the mid-to-late 1930s to the 1980s, the east half of the building was used as an insurance office. Some of the agents over the years included Chet and Bert Obenland, Ray Munn, and Lows. A 1916 assessor's book indicates a drinking fountain was in front of this building.
The western part of this building was home to the Woodland Beauty Salon for a long time. After the owner retired, the building was remodeled and the Sassy Spur Barber opened here.
During the early 2000s, the eastern storefont of this building had a sandwich shop and later a coffee shop. Following closure of the coffee shop, the WSU Extension Office relocated from the courthouse to this building.
This one-story brick building has a raised parapet covered with a pressed metal cornice and a spandrel decorated with swags, florets, semi-circles, and an egg and dart pattern. Brick pilasters flank the two storefront bays that are separated by a raised pilaster. The storefronts have been altered by enclosing the transoms and bulkheads with Roman brick
Description and much of the Cultural Data based on
research by Donovan & Associates
From a July, 1975, E-W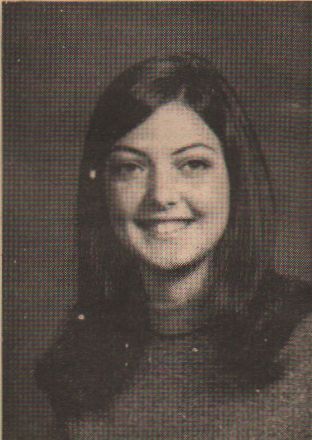 BEAUTICIAN -- Coni Baker started work this week at Woodland beauty salon, Lenora Ldgerwood, owner, announces. Mrs. Baker, the daughter of Mr. and Mrs. Jim Wolf, has attended the Len's Fashionette in Moses Lake and Mr. Nick's Beauty School in Lewiston.
Wandering Pomeroy's Main Street
This Web site has been financed by Castlemoyle Books and Gifts for the Pomeroy Historic Preservation Committee.
The Committee gratefully acknowledges donations of time, photographs, scans, and other
assistance from the Garfield County Museum and individual citizens of Pomeroy and Garfield County.

The Pomeroy Historic Preservation Committee
66 South 7th Street
Pomeroy WA 99347
Copyright © 2002-2022 John R. Gordon