Obituaries and Death Notices for 2021
---
Sandra Joy "Sandy" (Lueck) Holderbaum (1935-2021)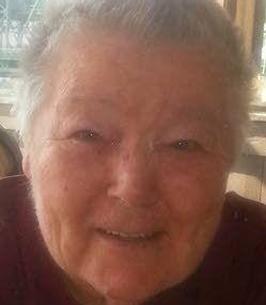 On Sunday, September 5, 2021, Sandy (October 12th, 1935 - September 5th, 2021) passed away peacefully at home surrounded by her family.
Sandy loved her family, friends and her pets, especially her dog, Max. If you were lucky enough to have been included in one of those categories, then you knew an amazing, adventurous, sassy, spunky, stubborn, silly, fun, determined woman full of unconditional love.
Sandy is survived by daughters Sylva Albrecht, Terry (Tom) Troyer and Renee Teichmer (Brad Horman); sons Josh (Cathy) Holderbaum and Keith Holderbaum; grandchildren Jeannie Watkins (Ford Pearson), Scottie Teichmer, Tessa Pomfret, Nathan Bicknese (Maggie Callery-Bicknese), Jessica Adams, Brandon Holderbaum and Angela (Kelly) Rake; great-grandchildren Elaina Watkins, Josiah Johnson, James "Daniel" Teichmer, Carissa Majorowicz Rake, Lexi Rake and Lennyn Adams; and several nieces and nephews.
She was preceded in death by her parents, Harvey and Wilma Lueck; brothers Larry (Lillian) Lueck and Dwaine (Rosie) Lueck; sister Ada (Delbert) Niebel; nephews Michael Lueck and Steve "Bud" Lueck; great-niece Kelley Lueck; and husband Harleigh "Skip" Holderbaum.
In lieu of flowers, the family requests that you share a photo or memory of Sandy with them (Jeannie Watkins, PO Box 895, Neotsu, OR, 97364).
Wanda I. McFarland (1940-2021)
Wanda I. McFarland, 80, died Sunday, August 22, 2021. Wanda was born on November 4, 1940. Mountain View Funeral Home of Lewiston is caring for the arrangements.
Jean Mary Raaf (1946-2021)
Jean Mary Raaf, 63, of Pomeroy, died Sunday, Aug. 22, 2021, at Providence Holy Family Hospital in Spokane. Richardson-Brown Funeral Home of Pomeroy is in charge of arrangements.
Megan McCabe Hood (1946-2021)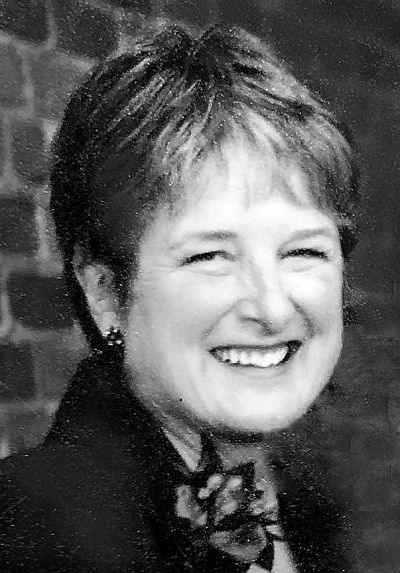 Megan McCabe Hood, age 74, died in her sleep in Denver on August 20, 2021. Megan was born to Marjorie (Williams) McCabe, on September 9, 1946, almost 9 months from the day her father, Navy Lieutenant Patrick McCabe, returned from Guam after the end of World War II.
After graduation from Pomeroy High School, where she was popular both as a student and a cheerleader, Megan attended nursing school at Sacred Heart, Megan worked at Sacred Heart after graduating and met and married Mike Hood. In time she gave birth to two beautiful boys, Joshua and Jon David, who live in Denver.
Megan acquitted many skills during her nursing career: OB/GYN, Sacred Heart kidney dialysis, Craig Spinal Cord Injury Hospital in Englewood, Colorado, and finally, assistant nursing director in a large nursing home in Littleton. She also worked in the Littleton neighborhood with families who needed special care.
When Megan and Mike divorced, she returned to Pomeroy, and deciding she was finished with nursing, began work as a teacher's assistant where she devoted her all to Special Ed children.
The happiest time for Megan was when she moved with Dave Petty out to his goat farm on Meadow Creek. She retired from teaching and there on the farm she could be the domestic goddess she was. She was happy to be in nature and meeting only the demands of a farmer's partner.
Megan died of complications of Supra-progressive Neural Palsy (similar to ALS) and is survived by her children, son Joshua Hood, her daughter in law Kedra Hood, her grandchild Sophia Hood; son Jon David and his partner; and her sisters, Eileen Henry and husband John Henry; Brigid Parker and husband Steve Parker; Jennifer Carrasco; and loving niece Jessica Henry Mennenga, her husband Brian; and nephew John Robert Henry and his wife Chelsey; and her partner, Dave Petty.
No services are currently planned, but there will be a memorial sometime next spring (2022).
Fred G. Stallcop
Fred G. Stallcop of Carmichael, California, passed away peacefully at his home in Sacramento on Friday, August 13, 2021, at the age of 87.
Fred was born to George and Hilda (Hull) Stallcop in Pomeroy, on May 26, 1934. He grew up and worked on the family farm harvesting wheat. He graduated from Washington State University in 1956 with Bachelor of Science in Agriculture. Six days after graduation he married his best friend and soul mate, Cecelia. He was drafted into the Army in 1957 where he served four years in the Air Force ROTC. They moved to California in 1959 where Fred was a USDA Inspector. He began his career in the insurance business in 1960 where he earned several designations. He was the top producer for several years and received many awards.
Fred and Cecelia shared 59 years together before Cecelia passed, and they travelled the country near and far sharing many memories with family and friends.
Fred stayed very busy once he was retired. He continued singing with Country Club Aires chorus and was their volunteer business manager, chairman, quartet, and soloist. Sons In Retirement (SIR) sponsors CCA. Fred held leadership positions serving as Big Sir (President), organized Bridge Group, RV Groups.
He was a beloved husband of Cecelia J. Stallcop, loving father of Keith Stallcop (Mardi), Karen White, and Kevin Stallcop (Kelly). He was a loving grandfather to Michael (Danielle) and Megan Poulos, Kayla White, Karl, Kandice, Kyle (Tasha), Karisa and Kurtis Stallcop and great grandfather to Michael, Nicholas, and Matthew Poulos, Kameron, Kristian, Kaeden, Kylie, and Konnor Stallcop.
A memorial service will be held at St. Marks United Methodist Church, 2391 St. Marks Way, Sacramento, on Saturday, September 25, 2021 at 10 a.m. The service will include a Masonic tribute. There will be no reception following the service. He will be put to rest in a private ceremony in Pomeroy.
In lieu of flowers, memorials may be made to Heifer International Foundation or mailed to 1 World Avenue, Little Rock, AR 72202 c/o Stallcop Family Endowment.
Constantine Craven Kuhn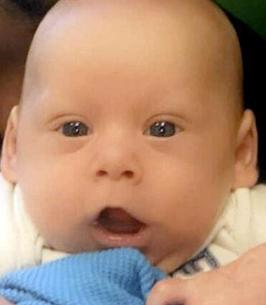 Constantine Craven Kuhn was born April 14, 2021. He passed away Wednesday, August 11, 2021, in Pomeroy. He was 3 months old.
He is survived by his parents, Kyle Kuhn and Bree Aldrich; sister, Calien Aldrich; brothers, Ryan and Gabriel Miller; and grandparents, Don and Tracy Crepeau.
A private viewing took place August 16, 2021, at Merchant Funeral Home in Clarkston. Interment will be held in Kamiah at a later date.
Bob E. Courtney, 1924-2021
Bob E. Courtney went to the Big Dance Floor in the sky Friday, July 16, 2021, at the age of 96 in Clarkston.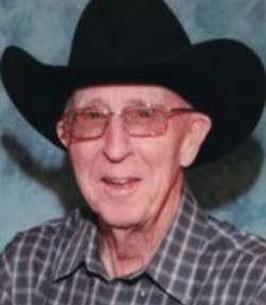 He was born August 31, 1924, to A.G. "Mick" and Ada M. Mallory Courtney on the Art and Lula Bott Ranch on Grouse Flats in Garfield County. He lived with his parents on the family farm near Bartlett, Oregon, and completed high school in Clarkston in 1944. He worked summers of his junior and senior years for the Umatilla National Forest road maintenance out of Pomeroy. He worked for the trucking industry for 39 years.
After retirement, Bob spent his time traveling, working with friends' draft horses and dancing, which was his favorite.
He was preceded in death by his parents; siblings Gale, killed in World War II, Glen Courtney (Mickey Madison Courtney), Neva Barnes, Bill Courtney (Evelyn Greene Courtney); his nephew, Chad Courtney; and his companion and dance partner for some 39 years, Edna "Frankie" Frank. He is survived by Evelyn Greene Courtney, nieces, nephews and many friends.
He and Frankie traveled to a lot of places with their rodeo bull dogging friends from Calgary, Canada, to the Cow Palace in San Francisco. Dancing through it all. Cremation and no service at his request.
Verlea Ruth (Scoggin) Olsen
Verlea Ruth Olsen, 93 of La Grande, passed away on Sunday, July 11, 2021, at a local care facility. A graveside service will be held at Pataha Flat Cemetery in Pomeroy on Saturday, July 17, at 11:00 a.m. Casual dress is preferred by the family.
Verlea was born on March 5, 1928, in Pomeroy to George and Martha (Lynch) Scoggin. She resided in Waitsburg, Milton-Freewater, La Grande, North Powder, Oregon, and Union, Oregon. She attended Scoggin Ridge School. She married Robert John Olsen on January 1, 1947.
Verlea was a devoted wife and mother. She enjoyed growing flowers, taking walks and canning fruit and vegetables. She was a pianist for the church she was a member of.
Verlea is survived by her children, Steve Olsen (Verna) of Cove, Oregon, Lauren Olsen (Debbi) of Yakima, and Sandra Lambert of Mountain Home, Idaho; brother, George Scoggin (Louise) of Pomeroy, 7 grandchildren; 19 great grandchildren and numerous nieces and nephews. She was preceded in death by her parents, George and Martha; husband, Robert; brother, Zane Scoggin, sisters, Charlotte Williams, Laota Williams, and Velda Scoggin.
Mike Wolf
Mike Wolf, also known as the "Sheriff of Peola," died of a tragic accident on Monday, July 5, 2021, while working in his shop. He was born Jan. 21, 1947, in Walla Walla, the third of five children, to Christopher Joseph and Imogene Snyder Wolf.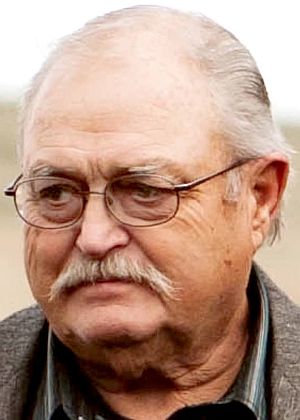 He attended Holy Family School in Clarkston and then graduated in 1965 from Clarkston High School, where he excelled in wrestling. After high school, he attended Spokane Community College for a while and then was drafted into the U.S. Army. One of his two years of service was in Vietnam, in '68, at the time of the Tet Offensive, serving as a supply sergeant. He dealt with the after effects of war for the rest of his life.
Shortly before his honorable discharge, Mike married Alberta Martin at Holy Rosary Catholic Church in Pomeroy on November 16, 1968. He then went back to school and obtained an associates degree in agri-business. He managed feed plants in both Nezperce and then Moscow.
Later, they moved to Burbank, where Mike established his own business called Wolf Grain and Hay. Mike was known as a great salesman and would have a deal made before you knew what happened, whether it was commodities, vehicles, farm equipment, cattle, horses, or dogs. He was always thinking ahead and would have a plan worked out that would usually work in his favor. He was a man driven by his many interest and ideas and gifted with many talents to bring his ideas to fruition.
They lived at the Wolf Homestead place on Pleasant Ridge for several years, doing a wonderful job of keeping the old place looking nice. Later, Mike was able to purchase a nice piece of land in Peola, right at the tree line. He and Alberta developed it into a beautiful home and gathering place for their family. It was there that he raised Australian shepherds and sold the pups all over the country.
Mike built two shops, but one was called the dog house, where the pups were raised. That was also where he did his creative wood working. The other shop was for metal work, machinery repair and old cars. His last built hot rod was his '67 Olds Cutlass that was dangerously fast.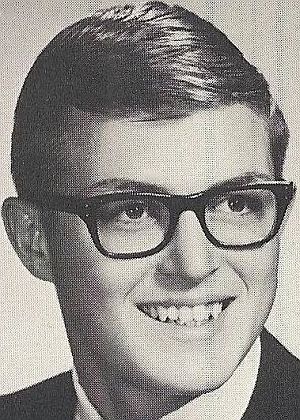 Mike was always there to help his neighbors, plowing snow, helping with their cattle or any other need they might have. He knew everything that was going on around the country and was always on the watch for trespassers or any other unsavory activity in the community. Thus, he became known to all as the "Sheriff of Peola," a title of which he was proud. We are now all afraid of an influx of rustling, poaching, trespassing and general disorder until another can fill Mike's boots and take on this huge task. Peola may never be the same.
Above all his many interests, though, was his love of family. Mike always had the best interest of his children and grandchildren at heart. He and Alberta were blessed with four children, Lisa Marie Barber and her husband, Glenn, Gina Louise Wolf, Ann Michele Wolf, and Nathan Martin Wolf and his wife, Brenda Jo.
They have seven grandchildren, Garrett Barber and his wife, Madison; Blaine Barber and his wife, Cassidy; Divina Louise Wolf and her mate, Cyle Malcom; Maksim Joseph Wolf; Ezra Martin Wolf and his mate, Macy Forman; Ashton Kelly Wolf, and Adysin Lila Wolf. They also have three great-grandchildren, Copper Barber, Brogan Barber and Adilynn Wolf.
Mike is survived by his wife, Alberta, and all his children and grandchildren; his sisters, Frances Rowden, and her husband, Ron, and Christine King and her husband, David; his brother, Patrick Wolf, and his wife, Linda; and brother-in-law Rufus Winters. He also has many nieces and nephews and many cousins.
Those who preceded him in death are his mother and father, Joe and Imogene; sister Carol Winters; nephew Austin Wolf; and son-in-law Steve Dudley.
His funeral Mass was celebrated July 12, at the church followed by burial at the Catholic cemetery. In lieu of flowers, please donate in Mike's honor to the following veterans causes: Ruck for the Fallen, P.O. Box 4, Oakesdale, WA 99158, or Vietnam Veterans of America.
Carole Fay Slaybaugh
With family at her side, Carole Faye Slaybaugh passed away peacefully on her own terms Wednesday, June 23, 2021, after a long-fought battle with heart failure and breast cancer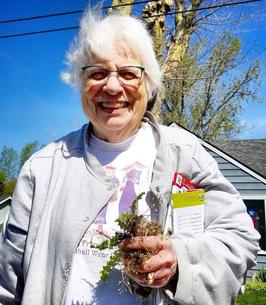 Carole was born January 25, 1935, in Omak, to Bert Stark and Letha "Sally" Ogden Stark. While Carole moved many times as a youth, including time spent in Alaska, she landed in Pomeroy, living with Aunt Elma and Uncle Elmer Trescott in her junior year at Pomeroy High School, where she later graduated. Carole worked briefly as a dental assistant before marrying Bert Slaybaugh, of Pomeroy. Together on his family's farm, they raised three children, David Slaybaugh, Darin Slaybaugh and Joanna Slaybaugh Morgan. They also sponsored Park Moon, a Korean American orphan, until her later adoption in the United States. Once the kids were all raised, Carole returned to paid work at the Garfield County Courthouse and Pomeroy Grade School as an aide until her retirement.
Carole enjoyed life researching and documenting family history through genealogy, loving her many dogs, contributing to the care for the environment by picking up litter everywhere she went, traveling and camping, and maintaining a beautiful yard. Carole's legacy was sharing her love of reading and books with her three great kids, eight amazing grandkids, nine precious great-grandkids and through her work with youth at the Pomeroy Grade School. Carole was a longtime member of the Pomeroy Methodist Church, Pomeroy Pioneer Association and longtime supporter of the Denny Ashby Library.
She was preceded in death by her husband, Bert L. Slaybaugh, parents Bert Stark and Sally Ogden Stark Mortimeyer, brother Gerald "Jerry" Stark, and son David Slaybaugh, as well as her many beloved dog companions. She is survived by her son Darin and wife Jo Anne Slaybaugh, of Puyallup, and daughter Joanna and Grant Morgan, residing on the family farm in Pomeroy, as well as daughter-in-law Kathleen Black Slaybaugh Harding of Arizona, plus all the much-loved grandkids — Jeremy, Heather, Martha, Jackson, Collin and Kathryn, Brent, and Kayla, and the great-grandkids she was blessed to touch — Lexi, Kassi, Taylor, Nora, Mason, Gideon, Natalie, Rory, and Peyton.
A gathering to celebrate Carole's life will be held in the Pomeroy City Park at a future date, pending the arrival of cooler weather and the completion of harvest. Carole's ashes will be scattered at a later time on the family farm she was dedicated to preserving.
Carole requested that, in lieu of flowers, to please consider a donation in her honor to animal rescue efforts including Helping Hands Rescue, P.O. Box 1975, Lewiston, ID 83501, or Lewis Clark Animal Shelter, 6 Shelter Road, Lewiston, ID 83501, or an organization of your choosing.
The family would like to thank the many Earth angels who helped Mom and the family navigate these last challenging months with grace and peace and laughter, including the incredible staff of Garfield County Hospital and Medical Clinic, Brad Gingerich and the staff of Pomeroy Pharmacy, Nurse Jeanne of Elite Home Health, Max and Brian Scoggin and family, Linda Sharp, Nancy Houser, Leann Clayton, Tammi Bragg and Julie Scott. It truly takes a village, and we are so grateful to have one. God bless you all for helping Mom continue her journey with her distinct legendary style.
David Burnett
David Burnett, of Boston, Massachusetts, passed away peacefully on June 13, 2021. He left us accompanied by his husband, Javier, and surrounded by love.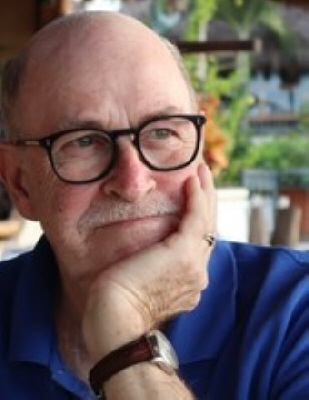 Born in Oklahoma, he lived in Washington State till his late teens and in Boston and New York City afterwards. He was 80 years old. His biggest prides were his daughter Dana, his grandchildren Joey and Chris, and his enduring friendship with Dana's mother, Diane. He worked at MIT for 30 years. He is also survived by his sisters Sue, Betty, Kathy, and brother Kenny, from the west coast and Florida. He and Javier were together for 40 years and celebrated their marriage five years ago. A resident of Boston, one of his greatest pleasures was to spend time in their summer house in Truro, Massachusetts. He was an accomplished painter, cook, a generous host and loved gardening and nature.
He leaves behind the love of all of those who knew him, as he was above all, a good man full of affection for friends and family. There was a service and remembrance at the Bigelow Chapel in Mount Auburn Cemetery in Cambridge, Massachusetts, on June 21, 2021.
Jean Parker McKinley, 1931-2021
Jean Parker McKinley passed in the comfort of her own home with her children by her side on Saturday, June 12, 2021.
Jean was born July 17, 1931. She was a homemaker extraordinaire. Jean loved sewing, quilting and baking cookies. She made clothing for her children and baby quilts for her grandchildren and great-grandchildren, and cookies were always abundant in the McKinley home.
Jean married McClellan "Mac" McKinley June 26, 1948, in Pomeroy. Together they had four children: Camela McKinley, Keith McKinley (Del), Cindy McKinley Palmer (Dale) and Kent McKinley.
Jean was a member of the Pomeroy Methodist Church, Veterans of Foreign Wars Auxiliary, Spade Swingers Garden Club, Good Sam RV Club, Red Hat Society and she was an avid reader.
She attended Pataha and Pomeroy schools.
Many loving and special people passed before her: her parents Abner and Grace; her husband, Mac; her sisters Marjorie and Parky; and her dear friend Jeannie Lewis.
In addition to her children, Jean is also survived by her grandchildren Parker McKinley (Jill and children Shea, Cade, Ryker, and Emma), Kori McKinley Wojtylko (Bill and children Alison and Hailey), Mandy McKinley Hutton (Chris and children Dylan, Dalton, and Delaney), Matthew Palmer, Kyndle Palmer, and she was also loved by her furry companion, Keeper.
The family is planning a graveside service for a later date.
Donations may be made to the Denny Ashby Library (PO Box 670, Pomeroy WA 99347) and/or Elite Home Health & Hospice (1370 Bridge Street, Clarkston WA 99403).
Dora Frances (Curran) Fanning, 1922-2021
Dora Frances Fanning, known to most as Frances, passed away peacefully at the age of 99 Tuesday, May 25, 2021, at the Garfield County Memorial Hospital in Pomeroy.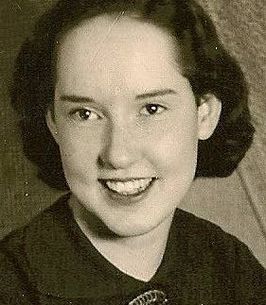 Frances was born April 6, 1922, in Pomeroy to Zollie and Joseph Curran. She was a 1939 graduate of Pomeroy High School. May 10, 1941, marked the beginning of a 65-year marriage to Bus Fanning. They were blessed with one daughter, Frances Ann Fanning.
Bus and Frances were members of the First Christian Church and spent their lives as proud members of the Pomeroy community. In addition to church functions, Frances enjoyed sewing, golf and playing cards.
After high school, Frances worked for Bell Telephone Company for 20 years, where she served as chief officer. After modern technology left her without a job, she went to work for Old National Bank and National Bank of Commerce until her retirement.
Frances is survived by her daughter, Fran, and her husband, Jim Coombs, as well as those who know her as "Grandma Fanning:" Jimmy, Juli, Jodi and Jami. Great-grandchildren include Emma, Evan, Brooke, Calli, Kaiti, Tyler, Bryan, Bailey, Lizz, Brady and Brittany. She was blessed with five great-great-grandchildren: Corina, Abbott, Warren, Parker and Oakley.
Memorials may be made to the Pomeroy First Christian Church, the Garfield County Memorial Hospital or the Pomeroy Senior Center.
A family service was held June 2 with burial following at the Pomeroy City Cemetery. Merchant Memorial Funeral Home was in charge of arrangements.
Dennis Duane "PeeWee" Slaybaugh, 1941-2021
Dennis Duane "PeeWee" Slaybaugh, 79, passed away on Sunday, May 2, 2021, at his home in Anthem, Arizona. His wife of 57 years, Margaret — "Peggy" — was by his side.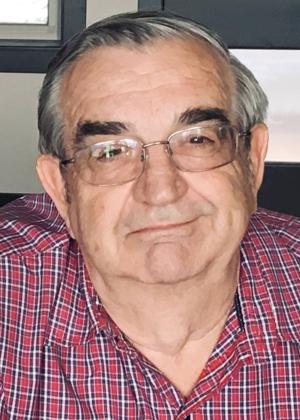 Duane was born in 1941 in Pomeroy, the youngest of three sons. When he was a little boy, the family moved to Grouse Flats, where Duane went to a one-room schoolhouse. In third grade, the family relocated to Clarkston. As a child, he enjoyed fishing with his dad on the Imnaha River when they weren't working hard farming and ranching.
As a teen, PeeWee was a good-natured troublemaker. He was a fine student and his teachers liked him, even though they often "sent him to the library" for his shenanigans. He was a competitive tennis player and liked working on his cars. He always had many friends and never met a stranger. He met Peggy at Clarkston High School and they began their relationship as good friends. They married in 1964 and started a big family, eventually welcoming seven children. In 1967, Duane graduated from the University of Idaho with a Bachelor of Science degree in education and a minor in English. Though he spent his career primarily in the area of credit management, PeeWee really enjoyed his role as an instructor in the Army Reserves, from which he retired after 20 years spent serving his country.
Along with his family, Duane fell in love with Wallowa Lake, Oregon, spending every summer camping there. He also loved mushroom hunting in the mountains and in the valley, going to Fazzari's Finest for dinner, to Elks Club events and to the Asotin County Fair, where his children showed steers, pigs and sheep every year. More than just about anything else, he enjoyed attending and following his kids' and grandkids' activities and athletic pursuits, including FFA, baseball, football, cheerleading, drill team, volleyball, track, softball, tae kwon do, soccer, swimming, golf, crew and lacrosse. His personal passions included airshows and WWII aircraft, restoring classic cars (and racing stock cars in his younger years), following Gonzaga basketball and Diamondbacks baseball and visiting his second home, Home Depot, for never-ending project supplies.
His life's work and greatest pride was what he called a "blue ribbon" family: five daughters and two sons. While he was tough when needed (usually in the wake of one his kids' mishaps), he would tell anyone who'd listen those same kids could do no wrong. After all, his children knew, because he always told them, "If you tell the truth, you can't get in too much trouble." Kindness was his default, but if he teased you he loved you. No one knows this better than the myriad childhood friends on constant, welcome rotation at the Slaybaugh house.
PeeWee leaves us as a great man and, above all, a great patriarch. Though it seems mathematically impossible, each of his children, and especially his wife, have countless examples of his unfailing thoughtfulness. He did these things quietly and consistently. He will be missed greatly.
In addition to Peggy, he is survived by his children, Kristine (Dave) Flood of Anthem, Arizona, Chad (Donna) Slaybaugh of Glendale, Arizona, Kelly (John) Richards of Hayden Lake, Kim Kushner of Anthem, Arizona, Heidi (Jim) Buratto of Walla Walla, Ryan (Melissa) Slaybaugh of San Diego and RaeAnn Slaybaugh of Peoria, Arizona.; 11 beautiful grandchildren, whom he adored and to whom he was simply "Pa," Mackenzie, Colin, John, Joey, Holly, Kenna, Jake, Mitchell, Mary Kaitlyn, Julia, and Tyler.
He was preceded in passing by his mother, Eunice "Babe," and father, Cecil Slaybaugh; and brothers, Ed and Clem.
The funeral service will be held at 11 a.m. Friday, June 25 at Holy Family Catholic Church in Clarkston, where he and Peggy were married in 1964 and where all their children were baptized and later attended school. His final resting place will be Vineland Cemetery in Clarkston, alongside several beloved family members who preceded him into Heaven.
In lieu of flowers, please consider donations to St. Jude Children's Research Hospital
Glenda Dixon, 1938-2021
Glenda Irene Dixon, 83, died Saturday, April 10, 2021. She was born in Burley, Idaho, to Glenn and Alta (Firkins) Platt.
She graduated from Burley High School in 1955, and the Platt family moved to San Dimas, Calif. Shortly thereafter, she and her mother arrived in Pomeroy, where she met Sam Dixon.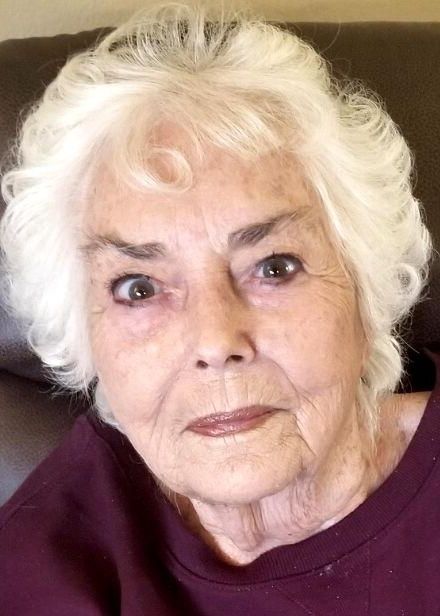 Glenda and Sam were married in 1957 and moved to the family farm, where they raised three children. She was a stay-at-home mom who cooked, canned, sewed, gardened and baked amazing layer cakes until the children were in school. She then worked as a cashier at Cardwell's Department Store in Pomeroy for several years. Additionally, she substituted as secretary to the superintendent of the Pomeroy School District before she settled into her job at the Garfield County Health District, where she worked for 21 years.
Throughout the decades, Glenda belonged to several local social hobby clubs, participated in the judging of exhibits at the Garfield County Fair, enjoyed her grandchildren and loved to travel. She and Sam traveled across the United States and Canada and visited Mexico, Ireland and England. Glenda also enjoyed volunteering and helped with the kindergarten class, as well as playing cards with several residents at the nursing home. She enjoyed meeting new friends, visiting with people, and she especially loved to watch bullriding.
She is survived by her children, Pat (Donna) Dixon, Matt (Molly) Dixon and Bridget (Tom) Burgess; grandchildren Sara (Josh) Olsen, Ben (Ashley) Dixon, Eric (Lindsay) Dixon, Kyle (Emily) Dixon, Rebecca (Aaron) Shelton and Brian Burgess; and great-grandchildren Carson, Smith, Cal, Harper and Jace Dixon.
She was preceded in death by her husband, Sam Dixon; brother Leon Platt; and sister Bessie Platt.
Her family will celebrate Glenda's life at a later date.
Paul Crawford, 1954-2021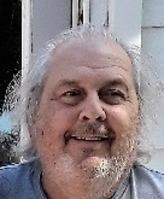 Paul Lewis Crawford, beloved husband, dad, brother and grandpa, passed away Sunday, March 28, 2021, in his home in Pomeroy following a massive stroke.
Paul was born April 19, 1954, in Cottonwood to Milton Crawford and Marie Creswell. He grew up in Winchester and graduated from Highland High School in Craigmont. He went into the U.S. Army right after high school. He went to Germany in the Army and spent off hours playing guitar to earn money to travel all over Europe to learn history first hand.
He was later in a band called "Mixed Company," playing guitar and singing all over northern Idaho. He worked on farms around the Camas Prairie before he started his career in the lumber business, first working in the forests, then working in mills from Elk City to Coeur d'Alene, first settling at Potlatch in Lewiston and then at Simpson Lumber in Tacoma.
He is survived by his wife, Pamela Crawford; his children Robert, Testa, stepchildren Katherine and Vanessa; and grandchildren Diamond, Charlie, Chloe and Terresa; his sisters, Anita, Lyla, Kristina, Janet and Shannon; and his brother David.
A celebration of life was held April 8, in Lewiston followed by an honor guard ceremony and blessing at his gravesite at Lewis-Clark Memorial Gardens.
Phillip Duane Shelton, 1936-2021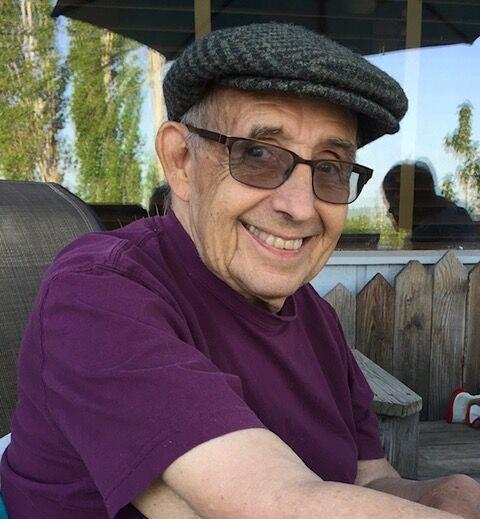 Phillip Duane Shelton passed away at Crescent Health Care in Yakima, March 21, 2021. He was born August 22, 1936 in Pomeroy to Herman and Gladys Oliver Shelton. A graduate of Pomeroy High School, he received a bachelor's degree in journalism from the University of Washington and studied theology at St. Martin's Abbey in Lacey, Washington and St. Paul Seminary in Ottawa, Ontario.
He worked as a newspaper man early in his career for the Bellingham Herald and the Grant County Journal in Ephrata, Washington. He served as the editor of the Good Fruit Grower in Yakima for many years.
Phil was an avid reader. He could always come up with a book title to recommend to stretch your horizon! He was known as a life-long learner as reflected by his study of Spanish late in life. He loved horticulture, and became a master gardener, cultivating a beautiful garden around his home. He especially enjoyed walks along the Yakima Greenway. He will be remembered as a studious, insightful, kind, and thoughtful gentleman.
He is survived by his wife, Penn O. Shelton; brother-in-law, Don Morfield, Anchorage; nieces Kay Barga, Walla Walla; and Connie Norman, Anchorage; and nephews Duane Morfield and Darin Morfield, Anchorage. He was preceded in death by his parents, brother Kenneth Shelton, and sister Judy Morfield.
No public services were held. Donations can be made to the Yakima Area Arboretum.
Judith R. Crawford, 1948-2021
Judith R. Crawford, 73, of Pomeroy, died Wednesday, February 24, 2021, in her home. Richardson Brown Funeral Home of Pomeroy is in charge of arrangements.
Lavona "Joy" Norland, 1932-2021
Lovona "Joy" Norland (89) passed away peacefully on Sunday, February 21, 2021, in Pomeroy.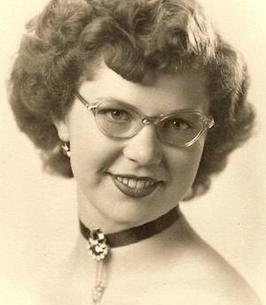 Joy was born April 22, 1931, in Kansas and passed away just shy of her 90th birthday. During the historic Dust Bowl, Joy moved with her family from Kansas to Oregon at the age of 5. She was the youngest of three daughters raised by Owen and Beulah Gann. Joy and her two older sisters, Paulene and Fayetta, grew up in Nyssa, Oregon, where Joy later graduated in 1949.
At the age of 16, Joy met the love of her life and eternal dance partner at a grange hall dance outside of Ontario, Oregon. Dan and Joy got married in May, 1949, and would continue dancing together for the next 61 years. Dan worked for the Corps of Engineers — a career that took them all over the Pacific Northwest. They raised their four boys, Lonny, Rod, Gary and Kaare, in Umatilla, before moving to Pomeroy in the 1970s.
It takes a special kind of woman to be the mother of all boys, and that she was. These little adventurers have always lived life to the fullest and kept Joy on her toes. With love in her heart and a smile on her face, Joy met all these challenges head-on. Her love for her family was unconditional. If that meant taking over as coach for her son's Little League baseball team because his regular coach wasn't getting the job done, or working an extra job to afford a drum set, or hauling the boys to the ER countless times, she was always there for her family. Her tremendous courage was often hidden by her innate ability to openly love forward. Joy was the selfless kind of brave.
When Joy's children were young, the phrase "stay-at-home-mom" did not exist. But even by the standards of the era, Joy was an exceptional wife and mother. She was a remarkably talented pianist, cook, gardener, and seamstress. Joy loved nothing more than to share the talents she had mastered with the ones she loved. Many of the best memories were made passing these skills to her boys and their families. Joy loved to dance, play cards and bowl. She could fix almost any problem with a good cup of coffee and one of her amazing meals. Joy was truly a name that belonged to her, it not only represented the most vibrant parts of her personality, it also described the overwhelming feeling her presence brought to those around her. Joy always had a smile to share and a laugh filled with love.
Joy is survived by her sister, Paulene; four sons, Daniel Lonigan, Rodney Ray, Gary Allen and Kaare Dee, and their wives, Debra, Frances, Jeanne and Tami; 11 grandchildren; and five great-grandchildren. Joy was preceded in death by her husband, Daniel Norland; her sister, Fayetta Looney; and her parents, Owen and Beulah Gann.
A celebration of life will be held at a later date.
Edith Cole, 1930-2021
On Sunday, February 7, 2021, Edith Marie Gentry Cole, a lifelong resident of Pomeroy, passed away peacefully at the home of her son, Gary Cole.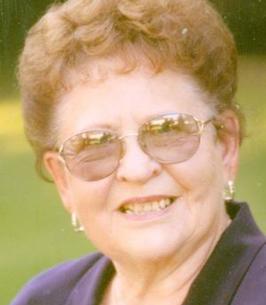 Edith was born May 21, 1930, the only child of Aquilla and Myrtle McMillan Gentry, at the Gentry farm home in Pomeroy. She lived in that home her entire life and graduated from Pomeroy High School in 1948. Her father died in 1941 when she was only 11 years old. Since her mother never drove, Edith was given a permit to drive when she was 13. She drove her mother to town to sell eggs and cream weekly. Edith assisted with the farm chores of milking cows, feeding and butchering chickens. She recalled they had very little money then, and was given 11 cents as her birthday gift.
Edith attended Washington State University one year, studying home economics before marrying Clarence Cole on November 6, 1949. They began farming the Gentry land and Myrtle moved into town.
Edith was a 4-H leader for cooking and sewing. During the '60s and '70s, neighboring farms were purchased and Pataha Creek Farms Inc. was formed. Clarence lost his life in a farming accident in 1985. Edith continued to manage running the farming operation. She fed the harvest crew for 65 years, providing two big meals a day. She raised a big vegetable garden and in later years became interested in growing chrysanthemums. She became a national chrysanthemum judge and an all-round flower judge, traveling to many area fairs and flower shows as well as national mum shows.
Edith and Clarence seldom took time away from the farm for pleasure, but they enjoyed the beauty of Hawaii while celebrating their 25th anniversary. Edith also traveled to Ireland with friends and to the East Coast a few times to visit her mother's family.
Through the years she was a member of many organizations. She served as president of both Garfield County Pioneer Association and Pomeroy High School Alumni Association at which time the group authored the book "Century Farms of Garfield County" in 1989.
During the Lewis and Clark Expedition Bicentennial, she gave talks to schools and organizations giving the "true story" of Sacajawea, wearing a deerskin dress. In 1805, that expedition camped on what became her property.
In 2012, she received the Pomeroy Chamber of Commerce Lifetime Achievement Award for her community activities and service. The Daughters of the American Revolution selected her for their "Women of History" award for her years of work with historical activities.
Edith holds current memberships with Pomeroy United Methodist Church, Daughters of the Pioneers, F.N. Chapter P.E.O., Garfield County Historical Society, Eastern Washington Agricultural Museum, Daughters of the American Revolution, Hi-Lo Chrysanthemum Society and All Seasons Garden Club.
Her greatest joy was her family which includes children Suzanne Grove and Gary (Janice) Cole; granddaughters Nicole Maltby and partner Jeremy Nagowski, and Kristen Maltby Hughes (Mike); great-grandson Cole and Hayden Hughes.
Funeral services were held February 24 at the Pomeroy Nazarene Church in Pomeroy.
Memorial contributions may be made to United Methodist Church c/o Charles Woody, P.O. Box 127, Pomeroy WA 99347 or Eastern Washington Ag Museum c/o Jay Franks, P.O. Box 326, Pomeroy, WA 99347.
Opal Griffin, 1924-2021
Opal Marie (Wade) Griffin, 96, of Pomeroy, passed away Saturday, Feb. 6, 2021.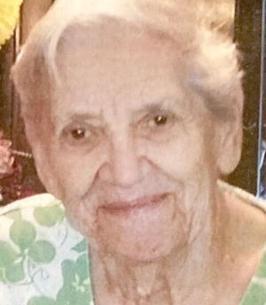 Opal was born May 25, 1924, the third child to Henry and Rena Wade in Pomeroy. On July 3, 1946, Opal married William "Bill" Griffin in Lewiston. They were blessed with three children. Rodney, Lynn and Jimmy.
Opal will be remembered for her sweet smile, big hugs and smooches for anyone who needed them. Her joy and happiness were contagious and will be missed dearly. Opal was a hard worker from an early age, from working for families on farms, cleaning and ironing at homes when she was married. One of her biggest accomplishments was being a CNA for Garfield County Hospital (GCH) and working for Dr. Weiland.
Opal is survived by son Rodney Griffin; daughter Lynn Shawley; daughter-in-law Debbie Griffin; six grandchildren Clint Griffin, Marci (Jared) Coffman, Derek (Tracie) Shawley, Deron (Nicole) Shawley, Cricket Griffin (Dan) and Keri Griffin; nine great-grandchildren; one great-great-grandson and nieces, nephews and cousins.
She was preceded in death by her husband, Bill; son Jimmy; son-in-law Jim Shawley; great-granddaughter Makayla Miller; her parents; siblings Violet Smith, Frances Boyd, and Cecil Wade.
A memorial service will be held at a later date. Memorials can be directed to the Methodist Church of Pomeroy.
Judith Marie Orvis, 1940-2021
Judith Marie Orvis passed away at the age of 80 at home in Canby, Oregon, surrounded by her family on February 6, 2021, after a short, but hard battle with cancer.
Judith was born to Dale and Helen Turner in Lewiston, on May 3, 1940. She graduated from Pomeroy High with the class of 1958 and went to Whitworth College for two years. She was a member of the Eagles Lodge for over forty years, loved to fish and loved spending time with grandchildren and great-grandchildren.
Judy is survived by her brother, Jack Turner, and sister-in-law Gayle Turner; her sons: Bill and Tim Orvis, and daughter Barb Downie; grandchildren: Holly Thompson, Kayli Orvis, Nicole DeNoble, Kelli-Jo Weisz and Helen Orvis; and great-grandchildren: Bryce, Brook, Blake, Rylee-Dale, Abby Ann, Aaron and Emmalin.
Donald W. Parker 1933-2021
Donald W. Parker, formerly of Walla Walla and Pomeroy, passed away February 3, 2021, at Hospice of The Valley, Surprise, Arizona, surrounded by family and friends.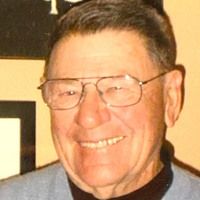 Don was born on March 19, 1933, in Pomeroy, the son of Wylie and Celeste Parker. He was the oldest of two children and 18 cousins. He grew up in Pomeroy and graduated from Pomeroy High School in 1951. Don attended Whitman College where he participated in football, baseball and lettered in basketball. He was a unanimous All NW Conference selection for basketball. Don was a member of Sigma Chi Fraternity. His college years were interrupted when he was drafted into the Army.
Upon his return to the Whitman campus he met his future wife Caroljean Ronald. Following their graduation from Whitman College in June of 1957, Don and Jean were married. The two began their married life as teachers in Bakersfield, CA and later moved to Hermosa Beach, CA where Don worked in real estate. In 1959 they returned to Oregon where Don was employed with Business Men's Assurance Co. His passion for coaching and mentoring young men began in 1964 when he accepted a teaching and Varsity Boys Basketball Head Coaching position at McLoughlin High School (Mac-Hi) in Milton-Freewater, OR. He had many successful seasons at Mac-Hi and in 1969 he was hired as the Head Men's Basketball Coach at Walla Walla Community College. The years at WWCC were exciting and successful times. The gymnasium became affectionately known as "Parker's Pit" and the fast paced style of basketball became known as "Go-Go Basketball." Crowds enthusiastically watched his teams play and Don coach in his most colorful way. His success led to his induction into the NWAACC Hall of Fame in 2009.
Don left coaching in 1976 but remained employed at WWCC as the Plant Facilities Manager overseeing the move to the Tausick Way campus. He was instrumental in acquiring the geodesic dome which houses the indoor recreational facilities on campus. In 1980 he started his own roofing and environmental liner company, NW Sealants. He sold his business in 1995 and began embracing his new roles as an avid golfer, gardener, chef, sports enthusiast, and the proudest "Gpa," "Pa," and "Grandpa Don" to his seven grandchildren. Don continued his involvement in basketball as a volunteer coach at several high schools in the Phoenix valley. He was a mentor to many coaches at all levels of competition.
In 2007 Don was diagnosed with Waldenstrom Lymphoma. In 2013, after a lifetime in Walla Walla that included college, raising a family and remaining active in the Walla Walla community, Don and Jean moved permanently to Arizona so he could be near his physicians at the Mayo Clinic. In his later years he lost the function of his kidneys and became a courageous dialysis patient. He became known for exercising during his treatments and encouraging other patients to do the same. He was dedicated to fighting the good fight with his health and did so up until the end of his life.
Survivors include his wife, Jean of Peoria, Arizona; daughters, Bonnie Ness (Brad), Beth Over (Larry); son, Jeff Parker (Carrie); sister, Janice Danford; and seven grandchildren and one great-grandchild.
A Celebration of Life will be held at a future date in Walla Walla. A private graveside service will be held in Pomeroy. Contributions in memory of Don may be made to Walla Walla YMCA Youth Sports Program (WWYMCA, 340 S. Park, Walla Walla, WA 99362 or online at www.WWYMCA.org).
Helen Jeanine Perry, 1937-2021
Helen Jeanine Perry, 83, of Pomeroy, died Tuesday, February 2, 2021, at Riverview Residential Home in Clarkston. Helen was born June 27, 1937, in LaGrande, Oregon. She was one of 5 children.
Helen was an adventurous young woman traveling to Seattle, working for the phone company, flying in airplanes, and eventually marrying Raymond Perry. During their 30-year marriage, Helen raised her three sons Douglas, Donald, and Dean in Waitsburg, Washington. The boys kept her busy with never a dull moment.
She loved to fish, was a great cook, and enjoyed spending time in the family garden. After her children left home and Helen turned 50, she returned to college and remarkably became a registered nurse. She spent many years caring for her patients in Washington and Montana before settling in Pomeroy. for a peaceful retirement. She loved reading, putting together puzzles, and her cats.
Helen attended church at Pomeroy Christian, and she treasured the time she got to spend with her sons and grandson. Helen fought a brave battle with Cancer and even beat the odds by beating Covid!
She was preceded in death by her son Douglas and her sister LouAnne. She is survived by her sons Donald Perry and Dean (Cheri) Perry, her only grandchild Tyler Perry, her siblings David (Lita), Mary, and Susie. Helen was loved and her family is comforted to know they will see her again in heaven.
Janice E. Haase
Janice E. Haase, Colfax native and former Asotin resident, passed away Sunday, January 10, 2021, at the Garfield County Memorial Hospital. She was 87.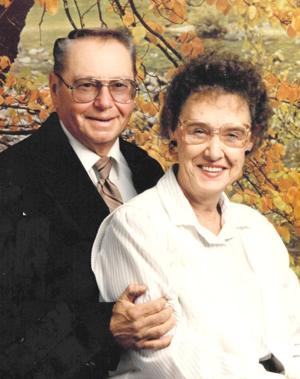 Funeral services will be at 11 a.m. January 23 in the chapel of Bruning Funeral Home in Colfax. Burial will follow at the Colfax Cemetery.
Janice was born August 4, 1933, in Colfax to James and Katherine Thompson Shaw. Her mother and father operated the Table Service Grocery store on Main Street in Colfax for many years. Janice attended Colfax schools and graduated from Colfax High School. She worked for many years as a waitress at Pete's in Colfax. While there she met Herbert Haase, of Washtucna, and they were married on Dec. 10, 1967, in Coeur d'Alene. Janice had been married before and she and Herb moved with her four children to Washtucna, where she kept very busy as a homemaker and mother. Janice worked as a cafeteria assistant in the Washtucna school and later at the drive-in and café in town for many years. She liked spending time with the family and, as it continued to grow, she especially enjoyed her grandchildren. Herb kept busy working and puttering so Janice found plenty of time to work indoors or watch TV; she especially enjoying her Westerns or the Turner Classic Movies.
They moved to Asotin in 1998, and she went to work at Albertson's in Clarkston. They had a small cabin in the Blue Mountains near Pomeroy and spent many days at the cabin. About four months ago, they moved to the cabin near Pomeroy.
Janice is survived by her husband, Herbert; three children, James Grant, of Florida; Joseph, of Portland; and Jeannine Parkins, of Lind; 10 grandchildren; and three great-grandchildren. She also leaves several cousins in the area, including Jim Krouse, of Colfax.
She was preceded in death by a daughter, Julie and by a son, Jay as well as her parents.
Delbert Grant Boyd
Delbert "Del" Grant Boyd passed away Monday, January 4, 2021, just shy of his 78th birthday.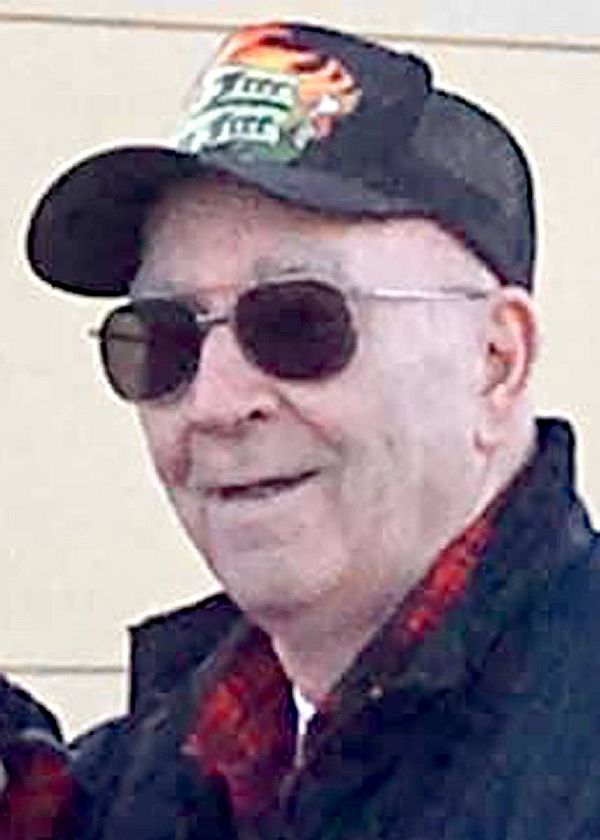 Delbert was born January 12, 1943, in Pomeroy and lived near Pomeroy his whole life. He married Patricia Rich on December 23, 1971, and they just celebrated their 49th wedding anniversary. He was dad to Daniel (Jamie) and Darin (Christy) Boyd and "Uncle Daddy" to Kenny Kazda, and thought of Brian Blimka as his son. He was Grandpa to Hunter, Jacop (Danielle), Dakota Christensen, MiKayla (Craig) Rasmussen, Dylan Roediger, Michael (Alyssa), Kaitlyn Warford, Corey Weld and Joshua, and Great-Grandpa to Anna Jo Rasmussen.
He is survived by brothers Frances Boyd and Mike (Andy) Petrusky and sisters Carmen (Art) Lucero and Margaret (Steve) Kazda and several nieces, nephews, and cousins. He was preceeded in death by father and mother James E. Boyd and Elmira M. Hill Boyd; brothers and sisters James Riley, Ronald R., Charles R. Boyd, Steven Petrusky, Virginia Mae Gripp and Nita Kay Blimka.
Delbert graduated from Pomeroy High School in 1963. He then valiantly served in the U.S. Navy during the Vietnam conflict on the USS Diamond Head from 1964 to 1968.
He worked at Pomeroy Grain Growers and Pomeroy Warehouse and Feed as a warehouseman and semi-truck driver. He loved the mountains and outdoors, fishing and hunting, fast cars and truck-driving. He didn't know a stranger and enjoyed visiting and storytelling. Del was considered "friend" by many and will be missed by all.
Funeral arrangements were handled by Merchant Funeral Home. A graveside ceremony was held January 9, 2021, at Pomeroy City Cemetery.