Death Notices and Remembrances of people who were born in, grew up in, spent time in, or lived in Pomeroy, Washington, are offered as a public service at no charge by HistoricPomeroy.com. The notice should be sent to memories@HistoricPomeroy.com. One or two photographs may be attached to the email. We can accept notices from the family or from the funeral home. Notices and/or photos may be edited for space or editorial purposes.


---
Dave Geiger
On Aug. 3, 2015, Lester David Geiger went to be with the Lord. He fought a good battle against cancer. He will be forever remembered as a hard-working and kind man. Just don't get him started on politics! He spent all but four years of his life in Pomeroy, while he was serving his country in the United States Marine Corps. He returned to Pomeroy to continue working the family farm. He later went into the mechanic and auto parts business. He retired a few years ago and enjoyed gardening, reading the paper, watching sports and taking road trips. He had several community projects he volunteered for and made generous donations to charities. He was a member of Holy Rosary Catholic Church and the Veterans of Foreign Wars.
He was preceded in death by his wife, Irene Geiger, and brother-in-law Peter Morse.
He is survived by his son and daughter, Buck and Jean Geiger; his brother, Rick (Sandy) Geiger; his sisters, Kathy Morse and Dwyla (Ed) Fruh; his stepson and stepdaughter, John Sorweide and Laura (Paul) Canter; and his grandchildren, Kara Sorweide, Carmen (Cody) Glasgow, Jessica (Josh) Cornwell, Jenna Canter, Kenny Sorweide and Mesa Friend; as well as several nieces and nephews.
A rosary was held on August 7, 2015, at Holy Rosary Catholic Church in Pomeroy and the funeral Mass wwas celebrated on Saturday, August 8, at the church.
(Information courtesy of Richardson-Brown (Merchant Memorial Group), Pomeroy, Wash.)
---
Nancy Jean Herres
Nancy Jean Herres, age 66, passed away Sunday, June 7, 2015, in Pomeroy.
The daughter of Lloyd (Bill) and Mary Keller Evanson, she was born Jan. 31, 1949, in Pomeroy. She graduated from Pomeroy High School in 1967 and graduated from Florist Design School in Denver in 1968.
A lifelong resident of Pomeroy, she married Thomas Herres on April 15, 1972. Together they raised two beautiful children. Over the years Nancy had several jobs, whether it be cooking for the farm crew, acting as bookkeeper for the local hospital or working at the local flower shop. She was also a lifelong friend and employee of Pat and Carol Wernecke, owners of Pat and Carol's Food City in Pomeroy. Nancy was a 50-year member of Job's Daughters and the Order of Eastern Star and honored queen in May 1966.
Nancy had a special way of doing things. Everything she did, she did with style. She was an amazing cook and cake decorator. She was known far and wide for her amazing deviled eggs and thought nothing of putting together a batch of 10 dozen at a time. Nancy always had a batch of friendship bread proofing on the counter as well as a loaf ready for her next visitor. She loved to dance and laugh, but most of all, she loved to take care of her family.
Nancy is survived by her husband, Thomas Herres; her son, Reed Herres and Kristene Wood (daughter-in-law); daughter Marni Herres; her three grandchildren, Mason, Laynee and Kylee; her sisters, Billie Johnson of Spokane Valley, Wash., and Jenness Evanson; as well as her large, loving extended family.
She was preceded in death by her parents and two siblings, sister Marilyn Kimble and brother John Evanson.
Services were held June 12 at Holy Rosary Catholic Church in Pomeroy. Lunch followed at Holy Rosary Catholic School. In lieu of flowers, donations can be made to HUGS (Garfield County Hospital Auxiliary), 66 N. Sixth St., Pomeroy, WA 99347; or Tri-State Memorial Hospital Foundation, P.O. Box 636, Clarkston, WA 99403.
Nancy's final ride will be done in honor of how she embraced life: with style, cruising in her cherry-red Chevrolet HHR listening to Jimmy Buffett's "Margaritaville."
---
Dennis Reed Gillis
Dennis Reed Gillis, a long-time resident of Pomeroy, passed away on May 5, 2015.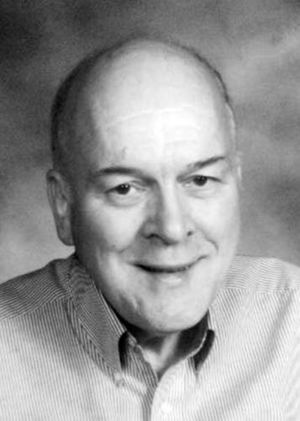 Dennis was born in Blackfoot, Idaho, in 1940. He was almost exactly 75 years old. He is survived by his devoted wife of 50 years, Judy, three children and one son-in-law, three grandchildren, three sisters, one brother and his mother of 97 years.
In remembering his youth, Dennis spoke of living in Idaho, Montana, Oregon, and Walla Walla. He would talk about giving his young siblings piggyback rides and loving to work at a movie theater, where he could watch movies for free. As a young adult, he served in the United States Army. While attending Washington State University, he became close friends with Paul Miller, through which he met his future wife.
Dennis was married to his loving wife, Judy, in 1965. He and his wife built their own house. They lived in Pomeroy for over 40 years, raising their children and participating in the community. Dennis worked at Pomeroy High School and enjoyed educating and counseling students in many subjects. He was an avid advocate for teaching and helping others learn about using computers. Dennis earned a Bachelor of Arts in Industrial Arts and a Master of Science in Vocational-Technical Education. He held emergency medical technician instructor certification, and passed the state Supreme Court requirements allowing him to become judge without being a lawyer.
Everyone who came in contact with Dennis saw he was a brilliant man with knowledge in many areas. He was always willing and able to help with challenges: be it technology, legal needs, medical needs or a household repair.
He had many close friends, who will miss him deeply, and were at his side, often, during good and difficult times.
Dennis was a member of the Pomeroy City Council and treasured the time he spent helping to improve the community. Dennis earned many awards for his skills in education and community work. He enjoyed spending time working at the school, working on the police reserve, gunsmithing, reading, watching science fiction movies, educating himself, working on Apple computers, building and repairing, helping others, attending church, chatting with his family and friends and playing with his grandchildren.
Dennis, Dad, Grandpa: caring, wise and brave; we will miss you so.
A funeral service was held at the Richardson-Brown Funeral Home in Pomeroy on May 13, 2015, followed by burial at the Pomeroy City Cemetery.
Memorial contributions may be made in Dennis' name to the Ankylosing Spondylitis, Parkinson's or Alzheimer's foundations; or Pomeroy United Methodist Church.
---
George Hattell
George Ralph Hattell passed away on April 17, 2015. He was a man well known to the Pomeroy and Spokane communities and loved by many people.
George or "Duke" was born in Bowbells, North Dakota on September 23, 1935. His family came to Spokane where he lived up until he was 14. He lived with Harry and Letha Curtis at Palouse, Washington and later moved to Pomeroy.
It was in Pomeroy that he met the love of his life Helen Diane Obenland in 1952. They were high school sweethearts and they married in 1956. George joined the Air Force in 1955 and served four years. He also served in the US Army for four years in the 1970s.
George attended Central Washington University from 1958 to 1962 studying to become a doctor. He wore a lot of different hats in his life. Pomeranians will well remember George for owning and operating the Owl Service Station on Main Street he purchased from Kenneth "Babe" Obenland in the 1960s. (The Owl was known as the Freedom Mart for a short time under different ownership, but George repurchased it and renamed it The Owl.)
Mr. Hattell served on the Pomeroy City Council from 1970 until 1997. In addition, he was an EMT with Jack Denny in Pomeroy from 1970-1976. In 2001, Mr. and Mrs. Hattell moved to Spokane and operated the Storaway Self Storage in Otis Orchards
George had a great life. He was loved by his family, always ready with a quick smile or a joke. He was the kind of guy, that once you met him, you felt like you had known him all your life. He was good and giving to others and understood the meaning of the phrase "do unto others."
George is survived by his wife Diane Hattell, his three children and spouses, Curt and Eileen Hattell, Tony and Michelle Hattell, Mary and Darren Mutch, five grandchildren, Allison Hattell, Jessica Hattell, George Hattell, Jack Hattell, and Miranda Mutch, his three sisters, Bette and her husband Len Bouge, Joann and her husband Joe Dawson and Donna and her husband Bob Carroll and numerous nieces and nephews.
Services were held at the Pomeroy Christian Church on May 18, 2015. Memorials should be made to the Boys Town or any other children's charities.
---
Juyne Bowles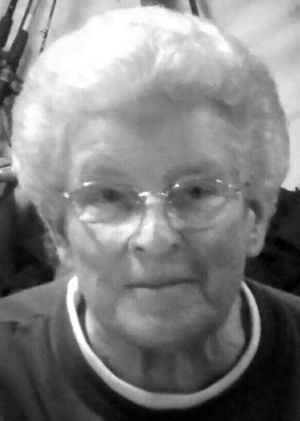 (Claudette) Juyne Bowles passed away Monday, March 16, 2015, in her home, at the age of 81. She was surrounded by her family and friends as she entered into her eternal place in the arms of her Lord and Savior.
Juyne was born Aug. 10, 1933, in Pomeroy. She graduated from Pomeroy High School in 1951. She worked at the Pomeroy Hotel Cafe in the early 1940s and in the late 1940s as a waitress for Shafer's Cafe. Juyne worked as a cook in the Pomeroy High School cafeteria in the early 1950s.
After Juyne married Virgil, she began teaching piano and organ and worked as an in-home caregiver to multiple residents of Garfield County. In 1965, Juyne began decorating cakes for all occasions. She is well-known throughout the county for her beautiful cakes and musical abilities. Juyne enjoyed playing the piano with the Bowles Family Quartet, and Virgil playing along on the guitar. The family has played for many church and community occasions over the years. She loved anything that would allow her to spend time with her family and friends. Juyne took up oil painting in the 1990s, and all her children have pictures that Juyne made especially for them hanging in their homes. Juyne loved mushrooming in the mountains and, more than anything, loved her fishing adventures with Virgil, especially the times she caught the most or the biggest fish.
Juyne was a member of the Pomeroy Church of the Nazarene for 45 years. She acted as the Sunday school treasurer, Sunday school teacher, juniors leader, Vacation Bible School coordinator, choir member and as the church pianist/organist. Juyne and her family have attended the Pomeroy Christian Church for the past 14 years, where she was the church organist/pianist and member of the Music Worship Team. Juyne has been active in her community her entire life.
She was a member of Veterans of Foreign Wars Post No. 2351, the Pomeroy Golden Girls, was a past Pomeroy Senior Center president, Pioneer Association president, Garden Club president, an active member of the Pomeroy Grain Growers Association, Garfield County Fair Art Department superintendent, 4-H leader, Blue Birds leader and Pomeroy Music Boosters president. Juyne and her husband Virgil have been honored many times throughout the years. They were nominated as the senior center Valentine's Day king and queen and were Pioneers of the Year.
Juyne was preceded in death by her mother, Iva Valentine Hender; father James Calvin Hender; and brother Alfred Frank Hender.
Juyne is survived by her loving husband of 63 years, Virgil Ray Bowles. They were married in Pomeroy, at the Pomeroy Church of the Nazarene, on June 17, 1951. She is also survived by children Larry (Sue) of Pomeroy, Vickie Bowles of Pasco, Gary (Patty) of Pomeroy and Lori (Kirk) of Liberty Lake, Wash.; grandchildren Heather Bowles, Erika Bowles, Heather Watson, Jonathon Bowles, Cody Bowles, Christine Bowles, Adam (Erica) Stallcop, Aaron (Kendra) Stallcop, Alyssa (Kris) Taylor, Amanda (David) Douglas, Kyia Douglas, Amanda Maples and Jordan Douglas; and great-grandchildren Emmerson Taylor and Hunter Bowles. Juyne is lovingly remembered by her sister, Betty Clary of Midland, Texas. She has numerous nieces and nephews who have relied on her over the years for support and prayers.
The memorial service was held at 11 a.m. March 30, 2015, at the Pomeroy Christian Chruch, 310 Eighth St., with Pastor Roger Pederson officiating. Memorial donations my be made to the Pomeroy Christian Church, P.O. Box 699, Pomeroy, WA 99347; or the Pomeroy Senior Center, P.O. Box 23, Pomeroy, WA 99347.
---
Bill Cardwell
Bill Cardwell was born Nov. 20, 1915, in Pomeroy.
He grew up in Pomeroy and graduated from Pomeroy High School in 1933. After a year of helping build the family retail business, he attended the University of Washington. He graduated with a bachelor's degree in business and finance in 1938. While in school, he met Mary Kay Taper. They were married June 1, 1939.
They moved to Pomeroy, where Bill worked in the family department store. He joined the U.S. Navy during World War II. They sent him to Harvard for training, then stationed him in Hawaii, where he encrypted military messages. He returned from the service in 1946; he and Mary Kay bought Cardwell's Department Store in 1949. From 1964 to 1967, they opened a second business, a craft shop called The Variety Store. Bill sold the business in 1972, ending 73 years and three generations of family ownership in Pomeroy.
He consistently gave his time as a merchant, a school board member and an active community volunteer to help make Pomeroy a great place to live. He strongly supported Scouting. He became an Eagle Scout at the young age of 13. Scouting definitely made an impression, and set important standards that he followed throughout his life. As an adult, he spent decades as a Scouting volunteer for Boy and Cub Scouts, and encouraged his four sons to become Eagles. For his dedication, he was awarded the Silver Beaver Award, the highest honor for Scouting leaders. Privately, he thought about the Scout laws daily as a compass for living his life. He was trustworthy, loyal and helpful to family and friends. He was courteous and kind to everyone. He maintained a positive and cheerful attitude, and took responsibility for a happy and productive life. He was concerned about the needs of others. He was brave and always played a clean game. He believed in God, church and country.
Bill had a strong work ethic. He always kept a to-do list and put in long hours at the store. He enjoyed family, gardening and athletics. He loved to golf. He retired in his mid-50s and continued to play two or three rounds a week until he was 93!
Bill and Mary Kay lived most of their lives in Pomeroy. They moved to Walla Walla in 1995. Mary Kay died Jan. 24, 2010. In January 2012, Bill moved to the Foundation House in Bothell, Wash., a friendly and happy independent living facility located close to family. Throughout his entire life he was physically and mentally active, with a remarkable memory for people and events.
Bill is survived by four sons and their spouses, Rich (Suzanne) of Seattle, Ray (Gail) of Edmonds, Wash., Jim (Karla) of Orlando, Fla., and Chris (Mary) of Lake Sammamish, Wash. He leaves nine grandchildren and 13 great-grandchildren.
Bill was a lifetime member of St. Peter's Episcopal Church. Funeral services will be held at 10 a.m. Saturday in Pomeroy at the Richardson Brown Funeral Home. He died feeling happy and humble about the life he was able to lead. He was deeply loved by his family and friends and will always be missed.
---
Audrey Herres
Audrey Beechinor Herres, 91, passed away on September 1, in Walla Walla at Wheatland Village. She was born in Walla Walla October 24, 1921, graduated St. Pat's High School and attended Washington State University. It was love at first sight when she met Ferd Herres of Pomeroy at the campus Newman Club. They were married July 12, 1942, in Walla Walla just as Ferd began service in World War II as a B--17 pilot. Their first year was spent moving to various military bases throughout the country for his training. They made many wonderful friendships during that time and maintained them throughout their lives.
Audrey's first love was people. Her home was always open to visitors for meals, 'hotel' stays and sharing stories. Hundreds of people - family, friends and business associates - were welcomed over the nearly 7 decades they maintained their home in Pomeroy. Audrey was actively involved in the development of their businesses - Farm & Home Supply, Ferd Herres Chevrolet and J.I. Case dealership. She was a committed member of the Altar Society of Holy Rosary Church.
She loved to dance and regretted that their busy work and family lives left little opportunity for them to kick up their heels as they had in their early years. She loved to play bridge, listen to music and loved children. On Halloween, she and Ferd delighted in inviting every trick-or-treater inside their home and kept a yearly log of who came.
The couple was passionate fans and supporters of WSU athletics and attended footballs games into their 80's. They loved to travel, taking many trips abroad, usually in groups related to their businesses. Audrey loved telling about the night she danced with Bob Hope.
But the greatest joy of her life was her grandchildren and great-grandchildren. She encouraged and delighted in the unique gifts of each one. Audrey is survived by her three children , Jerry (Libby) Herres, Carolyn Michael, and Virginia (Alan Abrams) Wise; seven grandchildren; and 6 1/2 great grandchildren. She was preceded in death by her husband, Ferd Herres, in 2010 and her grandson, Brad Burns in 1997. Also by her brothers, Bob and Bill Beechinor, and her sister, Frances Nelson.
Audrey's children wish to express their deepest gratitude to the skillful, deeply caring, loving and dependable caregivers from Angie's Angels, Res Care Home Care and Hospice of Walla Walla during her final years. Special thanks to Father Bob Turner, Mary Ann Reinhardt, Joan Kay Herres, Cindy Gregoire, and all who faithfully visited her.
A Rosary was recited September 5, 2013, at Herring-Groseclose Funeral Home in Walla Walla, WA. Her funeral mass was celebrated on September 6, 2013, at Holy Rosary Catholic Church in Pomeroy, WA. Memorials can be made to Hospice of Walla Walla, Garfield County Hospital Auxiliary, or a charity of the donor's choice.
---
Ferd Herres
Ferd J. Herres, 89, died peacefully Monday, Dec. 20, 2010, at his Wheatland Village home in Walla Walla, with Audrey, his wife of 68 years, at his side. He was born April 18, 1921, in Pomeroy, to German immigrant parents, Michael and Mary Herres. He was the fifth of their 10 children.
He grew up on the family's farm, where cow milking and other chores inspired him to explore other career options after graduating from Pomeroy High School in 1938. He attended Washington State University, where he received a bachelor of science degree in agricultural education in 1942 and was an ROTC commissioned officer.
While at college, he met Audrey Beechinor one Sunday after Mass. From that day forward, they were devoted to one another. Ferd and Audrey married at St. Patrick's Church in Walla Walla July 12, 1942.
Ferd was immediately called into military service in the infantry, but was transferred to the U.S. Army Air Forces, where he became a B-17 bomber pilot. Capt. Herres flew 33 missions between England and Germany during World War II. He and his crew survived a bailout on their last mission, landing on the coast of England.
Returning to civilian life in Pomeroy after the war, Ferd and Audrey opened a business, Farm and Home Supply. Through the years, they owned and operated a hardware store, a Case farm implement dealership, and a Chevy car and truck dealership on Main Street.
He was steadfastly loyal to his large extended family, community, church and college. He contributed his time and expertise to a variety of organizations, including the Garfield County Hospital board, Pomeroy Chamber of Commerce and the Knights of Columbus. He was an avid WSU Cougar supporter and fan.
At the corner of Seventh and High streets in Pomeroy, Ferd and Audrey continually opened their door and hearts to countless people who shared stories, meals and overnight stays. They offered a kind of hospitality that reflected their generosity and deep sense of community.
Ferd was appreciated by all who knew him for his quiet, good nature, friendly smile and dry sense of humor. His tenaciousness and discipline were apparent in all he did. Ferd worked full time at his business until age 78, when retirement became necessary due to heart surgery. When confronted with the challenges of Parkinson's disease, he met them head on, learning all he could about the disease and taking informed action to maximize his enjoyment of life. He and Audrey participated actively in Parkinson's support groups for more than 10 years. Benefiting from their characteristic teamwork and courage, Ferd continued to live a functional and productive life. They moved to Wheatland Village in Walla Walla in 2008.
In addition to his wife, Audrey, Ferd is survived by their three children, Jerry Herres and Libby of Kennewick, and Carolyn Michael and Virginia Wise, both of Olympia; as well as six grandchildren, six great-grandchildren, one sister and three brothers, and a niece, Joan Kay Herres of Pomeroy. He was preceded in death by one grandson and five brothers.
Memorial gifts may be made to the Garfield County Hospital, Holy Rosary Parish in Pomeroy or the Sisters of the Holy Names in Spokane.
A funeral Mass was celebrated on Friday, December 24, 2010, at Holy Rosary Catholic Church.
---
Eva Waldher
Eva Christine Waldher, a native of Pomeroy, died Tuesday, March 3, 2009, at Tri-State Memorial Hospital in Clarkston.
She was born Feb. 2, 1908, to Herman and Mary Ogden Baden, in a farmhouse south of Pomeroy near the Tucannon District. She attended Skyhawk country school and graduated from Pomeroy High School in 1927.
She married Herman Waldher in 1927, in Pomeroy, and they farmed many years near Pomeroy. Herman later worked at the Waldher Carpenter Shop while she worked at Brown's Drug Store for nearly 30 years.
After retirement, they enjoyed traveling, riding their snowsleds from their cabin at Stentz Springs in the Blue Mountains, and fishing at Chapman Lake near Spokane, where they had a travel trailer permanently located.
She was preceded in death by her husband, Herman, and grandson Terry.
She is survived by her son, Harold and his wife Florine; a granddaughter-in-law, June Kralman Waldher; granddaughters Debbie and Clay Cheek, Michelle Swensen and Inez West; eight great-grandchildren and 10 great-great-grandchildren.
Funeral arrangements are provided by Richardson-Brown Funeral Home in Pomeroy. A rosary was recited on March 6, and a funeral Mass was celebrated the following day, both at Holy Rosary Catholic Church in Pomeroy. Father Bob Turner officiated.
Memorials may be sent to Morning Star Boy's Ranch, P.O. Box 8087, Spokane, WA 99203-0087; or to Memory Manor Nursing Home, Pomeroy, WA 99347.
---
Sylvia Warren
Sylvia Frances Warren went home to be with the Lord on Saturday, Feb. 21, 2009. She was born Dec. 23, 1914, to Robert and Clara MacDonald in Port Hill, Idaho.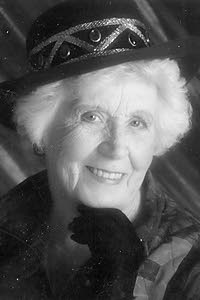 She lived in, and enjoyed, Memory Manor in Pomeroy for the past three years. Previously she lived at Evergreen Estates in Clarkston for a short time but was a longtime resident of Pomeroy. She and her husband Stanley farmed south of Pomeroy (where her son Stan and grandson Justin still farm). Stanley and Sylvia moved into a house they renovated in Pomeroy in 1977. They remained active in many community organizations, including the Nazarene Church, Odd Fellows and Rebekahs, Veterans of Foreign Wars Women's Auxiliary and Pleasant Grove Grange.
She was the beloved mother of six children and spent most of her life tending to the needs of a farm family. She worked on the farm, tending header on the old combine in earlier years and then went on to driving truck later. She also was instrumental in remodeling two large houses and converting them to four-unit apartment buildings. She managed them for many years. She loved having guests and preparing big meals. She worked hard to keep the flower gardens and especially her rose garden beautiful.
She was preceded in death by her husband Stanley and her son Willis.
She is survived by her sons and their wives, Howard and Irene, Stan and Karen, and Sam and Diana; also by daughters and their husbands, Carmelita and Dave, and Kandis and Allen. She had 25 grandchildren and 16 great-grandchildren.
Services were held on Thursday, February 26, at the Nazarene Church in Pomeroy, with a reception afterward.
Memorials can be given to the Nazarene Church (135 9th Street, Pomeroy WA 99347) to Memory Manor (c/o Garfield County Hospital, 66 N 6th Street, Pomeroy WA 99347) or another of your choice.
---
Joan Kay Herres
Joan Kay Herres was born June 11th, 1947 in Walla Walla, Washington, to John Peter Herres Sr. and Dorothy (Malone) Herres. Joan Kay passed away on October 2nd, 2013 with friends and family by her side. Joan Kay is survived by brother Frederic Herres, along with an aunt, uncle, nieces, nephews, and many cousins. She was preceded in death by her father, John P. Herres, Sr., her mother, Dorothy Herres, and her brother, John P. Herres Jr.
Joan and Beverly Adams-Gordon
Joan Kay was raised in and lived in Pomeroy and Garfield County most of her life. She was graduated from Pomeroy High School in 1965 and attended Washington State University.
Joan Kay gave her life to others and thrived on helping those in her community. She taught the First Communion class for over twenty years and worked as the parish secretary at Holy Rosary Catholic Church for several years. She was a 4-H leader, worked in the craft and poultry divisions of the Garfield County Fair, and was a valued employee at Castlemoyle Books. She was also the neighborhood seamstress, and cared for the elderly as well as young adults. Joan Kay was a good, kindhearted servant of The Lord and she will be greatly missed.
A Rosary was recited on the evening of October 17th, 2013, and a Funeral Mass was celebrated on October 18th at Holy Rosary Catholic Church in Pomeroy.
---
John Peter Herres, Jr.
John Peter Herres Jr. was born in Walla Walla, Washington on September 19, 1945 and passed in Vancouver, Washington on November 7th, 2012.
John was survived by his children Courtney (Thompson) and Peter and his sister Joan Kay Herres of Pomeroy.
---
Bruce Allen Adams
Bruce Allen Adams passed away on May 14, 2008, after a long struggle with heart disease and diabetes.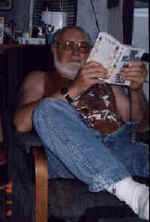 Bruce was born July 4, 1929, at the family homestead, near Gandy, Logan County, Nebraska, to William C. and Celeste B. Adams. He joined brother Samuel and Kyle and sister Thelma. Sister Doris (Mickey) came along a few years later. Dry land farming the Nebraska sand hills was not the best at the time he was born. In 1934 the family moved to Sutherland, Nebraska, to carry the U.S. Mail, farm, and thresh small grain. The farming operation later grew into a fairly large enterprise. In his lifetime he saw the end of horse and mule farming and the evolution of the mechanization of today. He loved to watch the modern farmers work the fields in Garfield County where he spent his last years. The area was very similar to the area he grew up, only with a lot more hills. He was a farm boy at heart.
Bruce enlisted in the U.S. Army in September, 1948. He received his basic training and advanced training at Fort Lewis, Washington, where he met George Lillihei. George brought him home to spend the weekend with his family and that is how he met the love of his life, Elsie. Bruce and Elsie were married on January 28, 1950. The Pacific Northwest became his home.
After jobs as a stableman and delivery person, he found work with the Boeing Airplane Company. Bruce and Elsie were among the early residents of Federal Way, Washington, where they lived for a number of years. At Boeing, he was trained in machining and tooling. During Boeing layoffs he worked for other aerospace companies in various parts of the country including Kansas, California, and Colorado. However, he spent most of his years of employment at the Boeing Company from which he was retired on January 1, 1985.
Following Elsie's retirement, Bruce and Elsie traveled throughout the United States as full time RV'ers for about 14 years. They traveled to Southern Arizona and California most winters until 2003. In 1999 Elsie and Bruce joined daughter Beverly and her husband John in Pomeroy, Washington. Bruce's skills in construction and management of people helped Beverly and John immensely in the renovation of the Hotel Revere. The hotel is now a National Register property.
Bruce loved a joke and to tell jokes. He was excellent storyteller. He was happiest when he made someone laugh. He was always ready for a party or a celebration. He loved hunting, fishing and the great outdoors.
Bruce was preceded in death by his parents, brother Samuel, first born infant daughter Bernice Ellen and grandson Lee Eric Brovold. He is survived by his wife Elsie, daughters Barbara Ann Adams, Carol Sue (Adams) Brovold and her husband Ross, Beverly Lynn Adams-Gordon and husband John and his son Ronald Kyle Adams and wife Sawon. He enjoyed joking, fishing and boating with his 10 grandchildren and 14 great-grand children.
A Funeral Mass was held on Friday, May 23, at Holy Rosary Catholic Church, Pomeroy, followed by burial at the Holy Rosary Cemetery.
Memorials may be made to Tri-State Hospice Care (1221 Highland Ave, Clarkston WA 99403) or a charity of your choice.
---
This Web site has been financed by Castlemoyle Books and Gifts
for the Pomeroy Historic Preservation Committee. The Committee gratefully
acknowledges donations of time, photographs, scans, and other
assistance from the Garfield County Museum and
individual citizens of Pomeroy and Garfield County.

The Pomeroy Historic Preservation Committee
66 South 7th Street
Pomeroy WA 99347