Downtown Pomeroy Building Inventory
Pomeroy Nazarene Church
Columbia street between #th and #th
From September 25, 1980: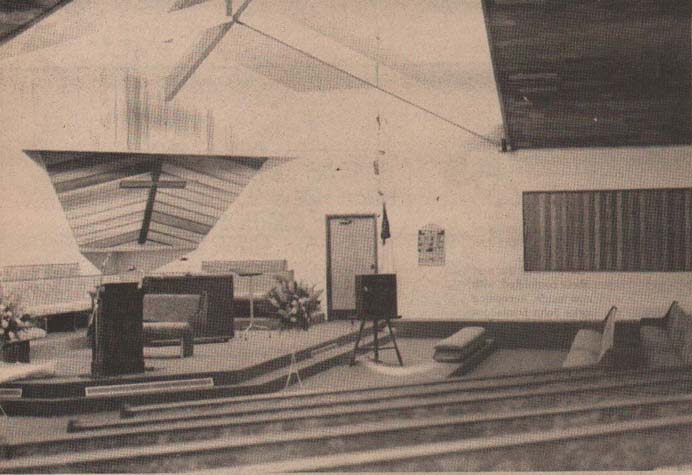 Photo by Mike Denuty
New church
Work on the Nazarene Church is finally starting to be concluded, as evidenced by this view of the distinctive new sanctuary. Furniture arrived last week, and other work is just about concluded, although work is continuing on many of the other rooms in the church.
This Web site has been financed by Castlemoyle Books and Gifts for the Pomeroy Historic Preservation Committee.
The Committee gratefully acknowledges donations of time, photographs, scans, and other
assistance from the Garfield County Museum and individual citizens of Pomeroy and Garfield County.

The Pomeroy Historic Preservation Committee
66 South 7th Street
Pomeroy WA 99347
Copyright © 2002-2021 John R. Gordon