Downtown Pomeroy Building Inventory
Bagby's Lone Star --> The Alibi Tavern
Southwest Corner of Current 18th and Main Streets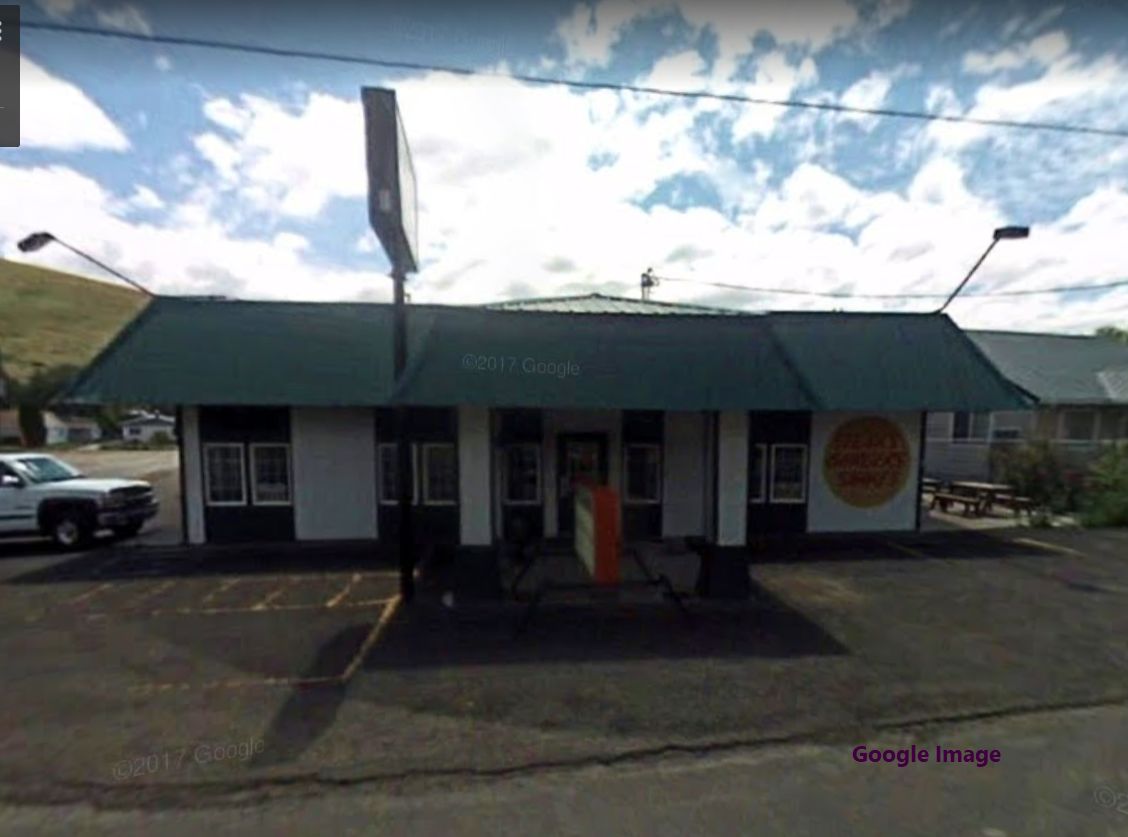 This photo from the traveling Google street mapping camera shows the Pioneer Restaurant as it was approximately 2009.
This Web site has been financed by Castlemoyle Books and Gifts for the Pomeroy Historic Preservation Committee.
The Committee gratefully acknowledges donations of time, photographs, scans, and other
assistance from the Garfield County Museum and individual citizens of Pomeroy and Garfield County.

The Pomeroy Historic Preservation Committee
66 South 7th Street
Pomeroy WA 99347
Copyright © 2002-2021 John R. Gordon