Downtown Pomeroy Building Inventory
Service Station
Southwest Corner of Current 6th and Main Streets
There's a new service station in town, according to a front page article in the January 24, 1957, issue;
Bostrom Opens Richfield Station
The first proprietor of the new Richfield service station completed last fall is Axel Bostrom of Spokane.
Bostrom, who is an experienced station operator, opened the station at the corner of sixth and Main last week.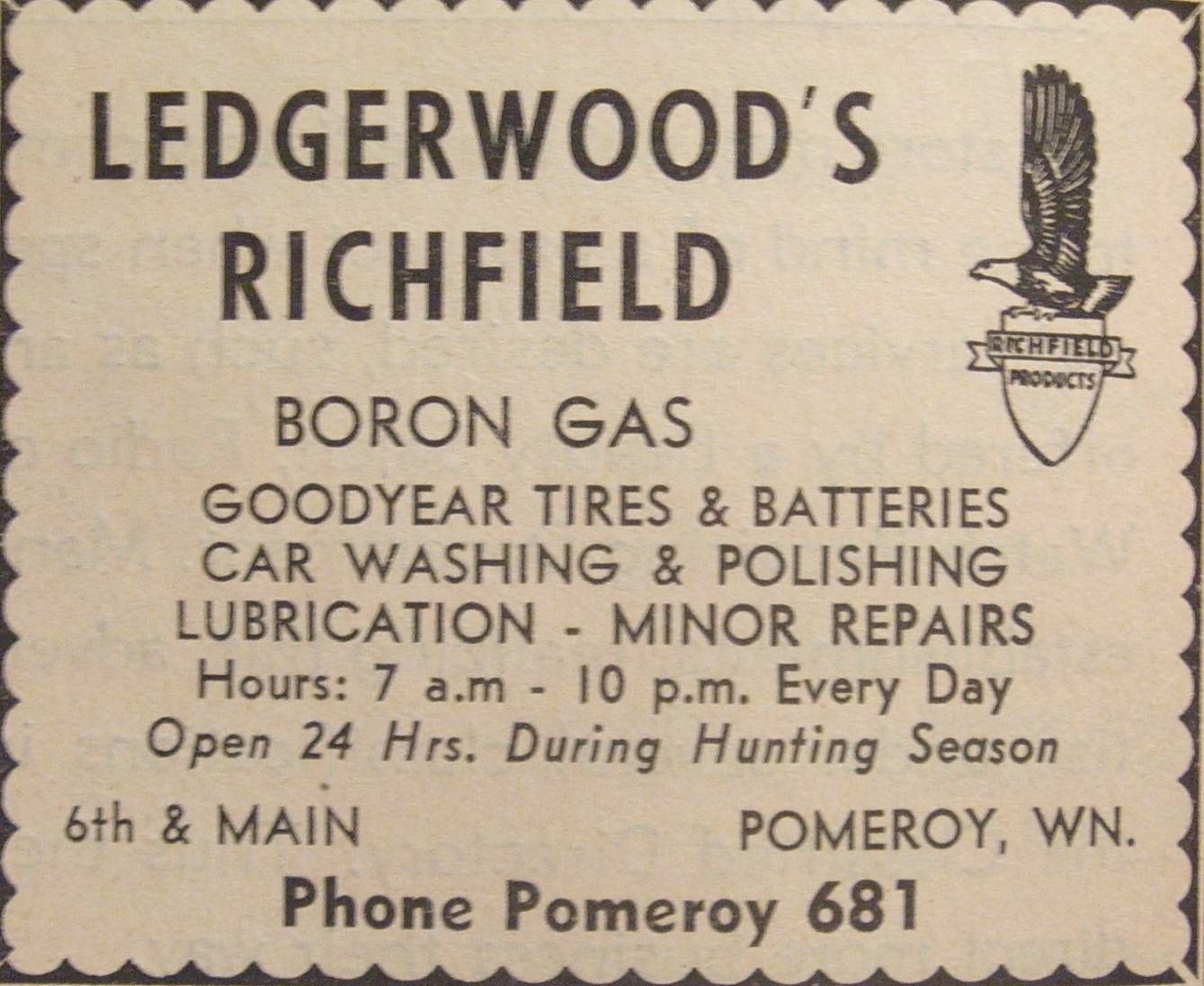 From a late 1950's Pomeroy HS yearbook, here is Ledgerwood Richfield.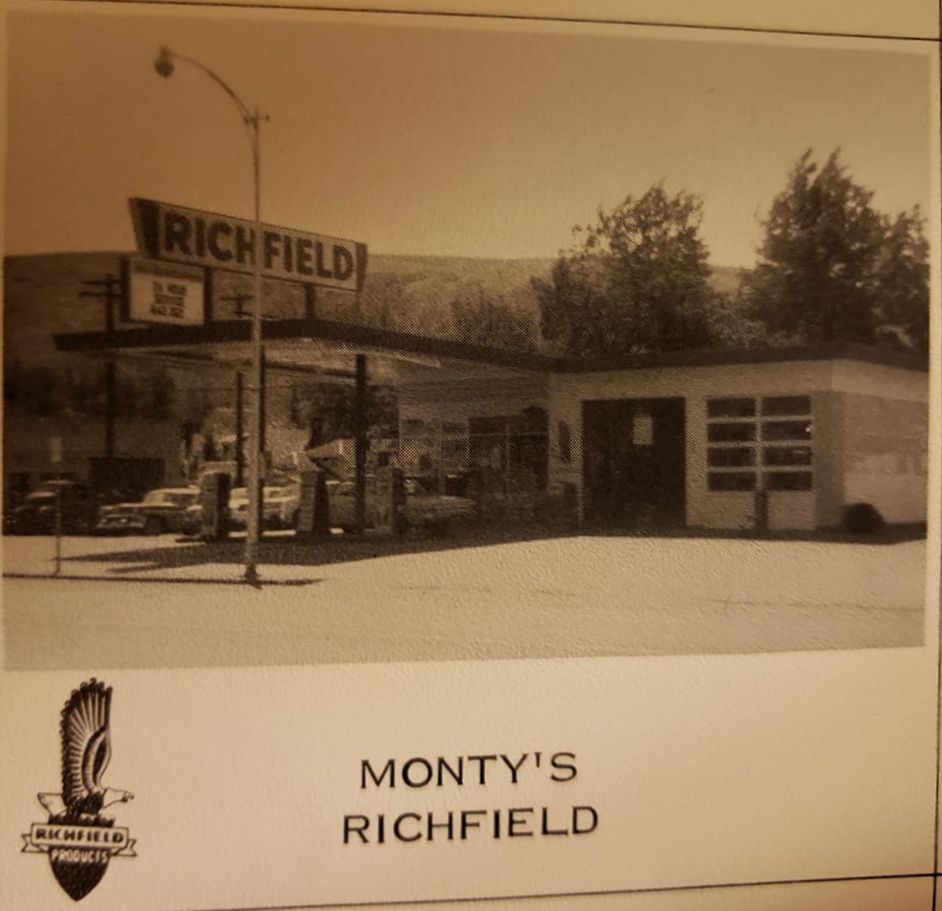 In the 1967 Pomeroy HS yearbook, this was Monty's Richfield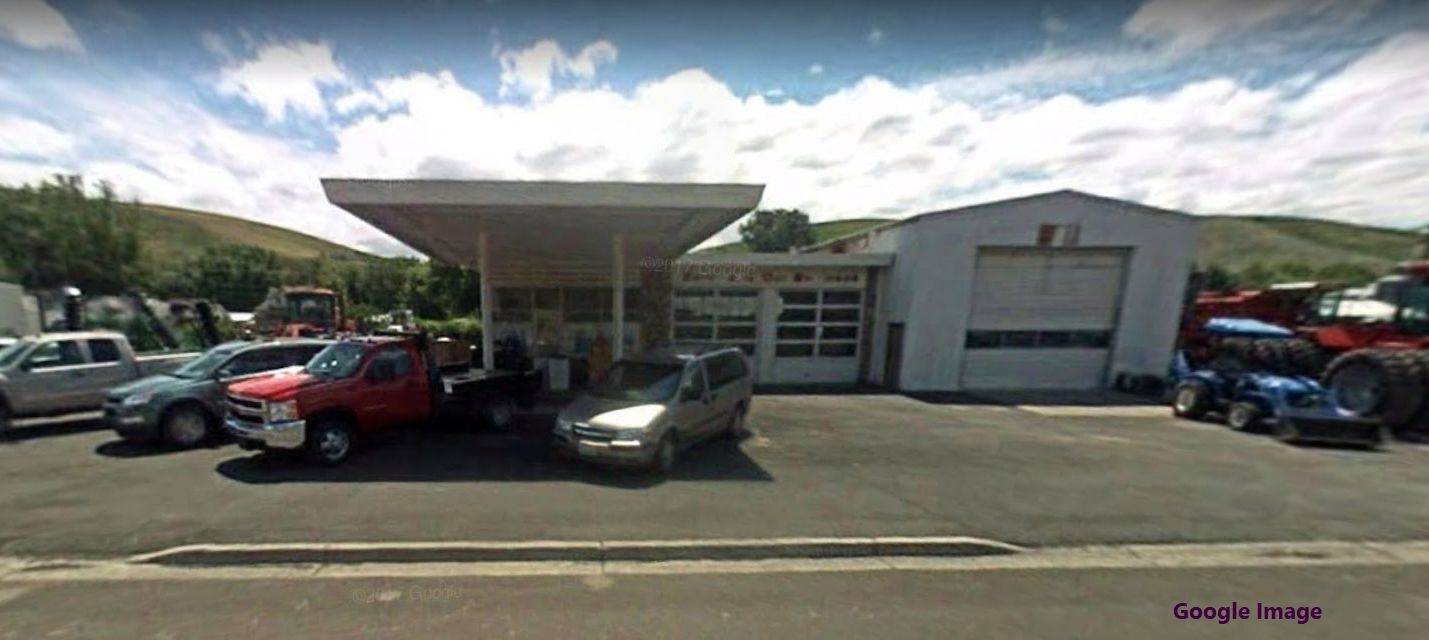 Apparently the remains of Summers' Shell station at the southwest corner of 5th and Main, Pomeroy, as seen by Google's cameras mid 2010s
This Web site has been financed by Castlemoyle Books and Gifts for the Pomeroy Historic Preservation Committee.
The Committee gratefully acknowledges donations of time, photographs, scans, and other
assistance from the Garfield County Museum and individual citizens of Pomeroy and Garfield County.

The Pomeroy Historic Preservation Committee
66 South 7th Street
Pomeroy WA 99347
Copyright © 2002-2021 John R. Gordon